Hi friends iam back with 10th episode…
Journey of life- episode 10…
at sudha's house:
kartik reaches sudha's house and also naira too reaches there and akshara who was following naira also reaches there and hides and watches and is shocked to see sudha..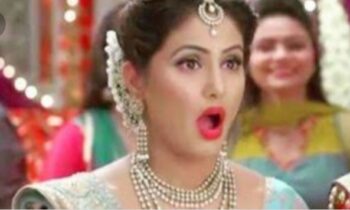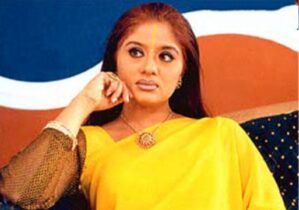 sudha: naira …now iam going to get freedom from you meri fake daughter…
akshara is shocked..
Akshara in mind: was naira living with sudha? Sudha was pregnant during my marriage but why is she is saying naira a fake daughter? Is there something secret behind this?but iam so concerned for naira and so I will find her problem and find her past…
Naira: mom..iam sorry aunty what do you mean by getting freed from me?
akshara is shocked again as naira calling mom and asking sorry and calling as aunty…
Sudha: naira..you are going to get sold
akshara is shocked and naira acts as shocked as she knows the plan…
and kartik comes there and….
Kartik: hello mam..is this sudha's house?
Sudha: yes and who are you?
Kartik: iam kartik Goenka and iam the one who phoned you yesterday and iam the one who you want to sell your daughter to me…
sudha smiles and akshara is shocked..
Akshara in mind: is this man fooling naira? He was drinking and now he wants to buy naira but naira is unaware of him but why did naira spoke in phone sometime back even I told her about him…
Sudha: mr.kartik …you can take my daughter away now ..
naira acts to cry and does fake drama..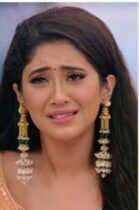 naira: aunty please don't do this…please forgive me if I did anything wrong and please don't sell me…(naira smiles in heart)
Sudha: shut up naira..if you speak a word then I will hang you upside down…
Akshara in mind: what is happening here?I can't understand anything…sudha is telling to that kartik as her daughter and telling fake daughter to naira and naira too is calling her aunty then what is the relation of sudha and naira??
sudha makes naira shut her mouth and asks kartik for contract papers and money…
kartik takes the contract papers and gets signed from sudha and then he also signs…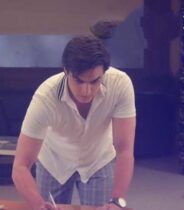 then kartik gives 5000 dollars cheque (which was given by deep) to sudha and smiles …                                                                                    sudha happily takes the cheque push naira to kartik and then…
mr.puru who was locked in hut somehow gets escaped and reaches to sudha's house..
Mr.puru: is this sudha's house?
Sudha: yes..what do you want?
Mr.puru sees kartik and naira and says: kartik have cheated you miss sudha.. actually iam the one who wants to buy naira and had deal with you but this idiot fooled me and he saved naira from me..
sudha is shocked and akshara too is shocked…
Akshara in mind: ohh god.. then that man had deal with sudha to get her and kartik have saved her and this is all drama by kartik and naira and that's why naira talked to him in phone about mr.puru and some plan..ohh god I misunderstood kartik and today he saved her from this hell sudha but what is the relation between naira and sudha and why is she torturing naira?? I have to find this somewhat ..
sudha looks at kartik and naira…kartik and naira hug each other for their success…sudha and puru looks angry at kartik and naira..
Sudha: naira fool..you cheated me..did you had friendship with him?
Naira: yes ..
Kartik: shut up miss.sudha..dont even dare to talk with her..I know your dirty secret of yours which happened 24 years before and how you stole naira from her mom….
sudha and akshara are shocked and the screen freezes on kartiks anger face…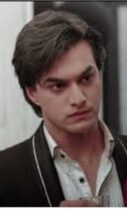 at Goenka house:
deep was sleeping due to tiredness and he gets dream of him and Arohi together…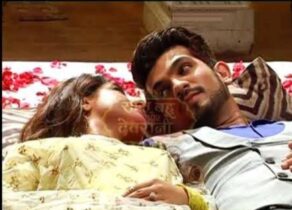 suddenly deep wakes up and is shattered remembering his dream and throws the glass bottles in anger..
Deep: why is this dream coming again and again?…if I get this dream I feel like my heart is filled with flowers but I want to thrash this dream…I will thrash tomorrow by doing something special in which I won't get this dream again in my life…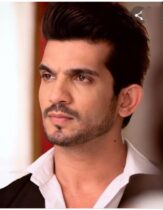 THE SCREEN FREEZES OK DEEP'S TENSION FACE…
At unknown area:
rocky is walking here and there thinking whether teni have finished the work or not and then…
Rocky: I do not want to hurt you teni or I don't want to hurt keerthi too but I did this as I was forced by my mother…
fb is shown…
Rocky: mom..iam so happy that I got you…
Sudha: but iam unhappy that you lost your match
Rocky: mom but it's a game so there is always a win and lose and so I lost..
Sudha: but I hate lose…
Rocky: then what should I do to make you happy?
Sudha: I will only accept you as my son only when you go to semi finale…
Rocky: but how?
sudha tells every plan(which is now executed by rocky) and this shocks rocky..
Rocky: mom..but I can't hurt any one because everyone are humans and I considered as my friend (teni) and that's why I got her number..
Sudha: do you want mother or not?
rocky feels sad and accepts as he earns for own mother…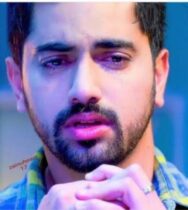 FB ENDS..
Rocky cries and tells: I also want a own mother and that's why I did this bad work but I really feel sad for you teni…
THE SCREEN FREEZES ON ROCKY'S SAD FACE…
at ground:
teni who was sitting and crying was somehow was found by arjun who was searching for her…
Arjun: hey teni.. what's the use of crying after betraying?
teni is shocked to see him…
Teni: arjun…a.actually I don't..
Arjun: just shut up teni… don't tell that you dint aim for betraying me..
Teni: but..
Arjun: no buts…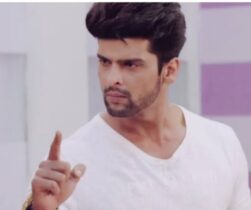 arjun looks angry at teni and..
Arjun: I know you love rocky and that's why you betrayed your friend right?
Teni cries and says: no arjun please listen…
Arjun: don't even dare to talk to me..
arjun is about to slap teni but..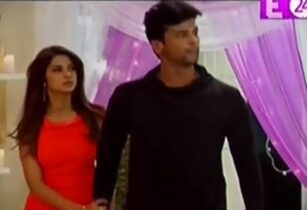 arjun is stopped by maya…
Maya: arjun..I was passing by this way and saw you was angry with teni and you was about to slap her and that's why I stopped you..
Arjun: maya..she betrayed me and she is crying as if she is innocent..
Maya: whatever the problem is..you should not slap her…
maya makes arjun sit down and calms him and makes him comfort ….
THE SCENE FREEZES ON TENI'S TENSION FACE….
at college:
nivedita and prerna goes to college and sit near each other and have good chats and later becomes friends and enjoy themselves in college…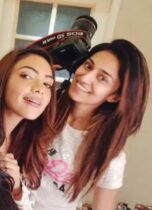 later prerna told her problem of marrying a aged man and asked her for help…
Nivedita:surely I will help you my friend…
later the college is over and both were leaving the college but prerna was pulled by someone suddenly…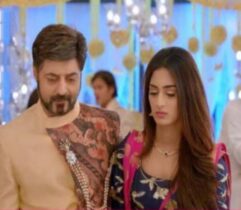 naveen (groom): how was my suprise prerna…
Prerna gets anger in her heart but controls and says: not so bad…
anurag who was waiting and watching prerna from his restaurant suddenly pulls Nivedita..
Nivedita: how dare you blo*dy monster?
Anurag: hey girl shut your mouth and iam prerna's lo…I mean friend…
nivedita looks him with eyebrows raised..
Nivedita: ohh sorry..
Anurag: I think you are prerna's friend right?
Nivedita: yes..iam..
Anurag: ok will you help me to help prerna..
Nivedita: hey mister..prerna discussed this already with me and iam ready to help…
Anurag: where is prerna..
nivedita shows prerna with Naveen and..
Nivedita: I think he is the groom and that's why he pulled her…
anurag sees them together and gets more angry and hits table with his hands…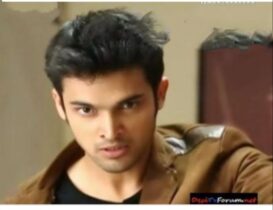 nivedita who was watching him suddenly laughs…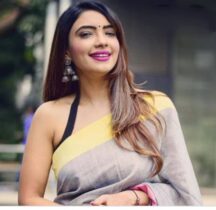 anurag: hey stupid..why are you laughing??? don't you care for your friend?
Nivedita: actually we are joined together to separate them before their marriage and somehow we will succeed it…but why you become angry as if prerna got married??this is just starting right?
Anurag stares her and says: but I cant see her with that uncle..it is hurting me…
nivedita sees anurag in confused way and..
Nivedita in mind: I think his heart is going towards prerna …i like always to join two love birds and now see I will make prerna fall for him and this jobs I like so much and so I wil do it..
thinking this Nivedita laughs…
THE SCENE FREEZES ON NIVEDITA'S HAPPPY FACE….
precap: teni pushes keerthi.naksh is shocked.mr.puru hits kartik's head
Hey guys if you don't understand any part you can ask me in comments.. next episode will be uploaded on either Sunday or Monday.. sorry'for delaying…