Ishq Aaj Kal (Love at these days) Episode 7 – Rocky's possessiveness
The seventh episiode of my fan-fiction Ishq Aaj Kal is here.
Rocky and Shivangi are living together in Rocky's another house.They had consummation in that house as seen in last episiode. Now, the lovebirds are shifted to their respective houses as their cousins miss them.
The episiode starts with,
Shivangi says to Rocky, "Rocky, I am given a new assignment. So, I have to be at college hostel with my team mates till night for working. This would continue for 15 days. Can you pick me at 11PM all the days?" Rocky laughs and replies, "Don't you think it is too mean to ask me for picking you at late night?" Shivangi replies, "Not at all, sweetheart". Rocky says, "Ok, I'll pick you at whatever time your work ends." Rocky hangs the call.
The next day,
Rocky comes to hostel at night 11PM. Shivangi still doesn't show up. So, Rocky decided to get inside the hostel. There, Shivangi is working with her teammates. Rocky gets happy and thinks to go near her. Before him, a handsome boy (Kinshuk Mahajan) gave her coffee.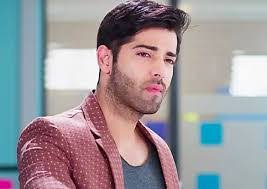 Shivangi smiles at him and says,"Thanks Rudra".
Rocky stares at Rudra. Shivangi see Rocky and introduced him to Rudra and vice versa. Rudra gives hands for shake. Before that, Rocky joins his hands and says, "Namaskar."
Shivangi smiles secretly. Shivangi says, "Bye, Rudra. I'm leaving with Rocky. You too leave soon." Rocky becomes jealous and says, "Shivangi, I've forgot the car key in the car itself. Come soon." Rudra sees the car keys in his hands.
Shivangi and Rocky comes out. Rocky gives a long breathe. Shivangi laughs at him, "Rocky, are you a car?" Rocky thinks, "Has she lost her brain in the hostel?" Shivangi continues, "Because, you said car key is in the car to Rudra. But it is in your hands. Thats why I asked." Rocky fakes irritation in his face because of her worst joke. Shivangi smiles and get inside the car.
Rocky asks Shivangi, "Who is that Rudra?" Shivangi senses his jealousy and says, "He is Rudra Malhotra. He is a handsome, attractive, hot (stresses these words) in our college. Every girl has a crush on him." Rocky stares at her.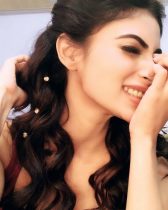 Shivangi laughs and says, "I just hyped about him. He is just my colleague, Rocky. We don't even speak in class." Rocky smiles. Shivangi says, "But why are you bothering him?" Rocky says, "Not like that. He seems like a fraud. Thats why."
Shivangi thinks, "Shivangi, calm down. I should create a good impression on Rudra. Rudra and Aaliya are loving eachother."
Shivangi lies on Rocky's shoulder and says, "Don't you ask how is my day?" Rocky says, "No. You're so tired now. Better you take rest." Shivangi rests in his shoulder.

After 5 days,
The night,
Shivangi is working on a model. Rudra comes there and helps her in tightening the screw.
Rocky comes from the back, for him it looks like Rudra is standing behind Shivangi and hugging her forcibly.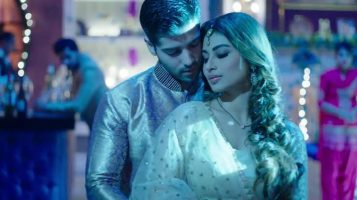 Rocky gets angry and slaps Rudra. Rudra is irritated and he starts to argue and their physical fight becomes horrible. Shivangi could not control Rocky.
To be continued…