Ishq Aaj Kal (Love at these days) – Episode 11 (Love Blossoms )
The next episode of fan-fiction Ishq Aaj Kal is here. The episode starts with,
Rocky's family and Shivangi's family are gathered in Shivangi's house for setting the alliance. Mansi asks, "Rocky and Shivangi are loving eachother immensely. So, shall we arrane their marriage?" Ruchika says, "You're right. But let us ask the opinion of the two." Shivangi says, "I am okay with the decision. My studies are going to end within four months. I'll marry Rocky after four months. Please." Rocky agress with Shivangi. Ruchika says, "Shivangi, there is only three months. Even after marriage, you can pursue your studies." Mansi says, "Its ok, Ruchika. I am happy with their mutual decision. Its not right to interfere." Ruchika smiles. Shivangi hugs Mansi.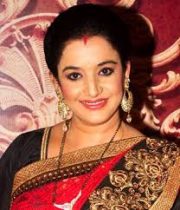 She kisses on her forehead.
Rocky's house,
Avni is going through her phone. She is smiling. Roumil grabs her phone and enquires what she is going through. Avni grabs the phone from Roumil. Avni says, "Please don't interfere in my privacy." and leaves. Roumil left confused. Aaliya comes to Roumil asks what happened. Roumil says, "Avni is behaving weird. She is speaking about privacy to me. I think something is wrong." Aaliya says, "I'll ask her. You stay outside." Aaliya enters Avni's room, "Avni, what happens to you. What are you hididng from Roumil and me. Why can't you share whatever you're going through?" Avni says, "Please Aaliya…" Aaliya interrupts and forced her to reveal. Avni says, "I am loving him." Aaliya asks, "Who is he?" Avni says, "He is Raghav. He is my friend through Instagram. We are loving eachother sincerly." Avni blushes and Aaliya is confusedly happy thinking, "Is he a good match?" But Aaliya convines herself thinking "Bro and bhabhi are friends through FB. I think it would work."


Roumil and Aaliya discuss it with Rocky. Rocky says, "Of course, social media love will work. But it won't be safe always. Privacy is important. Anyways, if they are loving eachother, there is no mistake." Avni and Gautami comes there with Shivangi. Shivangi says, "Rocky, your sisters both have found their love. I want a treat from you." Rocky smiles. Rocky says, "Congrats, Avni. I'm there for you to help always." Avni hugs Rocky. Shivangi says, "Rocky, actually Gautami too found her love. Same through instagram. His name is Rahul." Gautami blushes and Aaliya teases her. All laughs.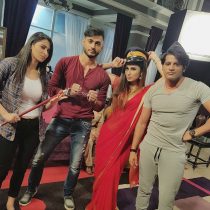 To be continued..
Thats all the episode. Actually, the story is started is progess towards a now track based on social media love. Hope you like the new tracks.