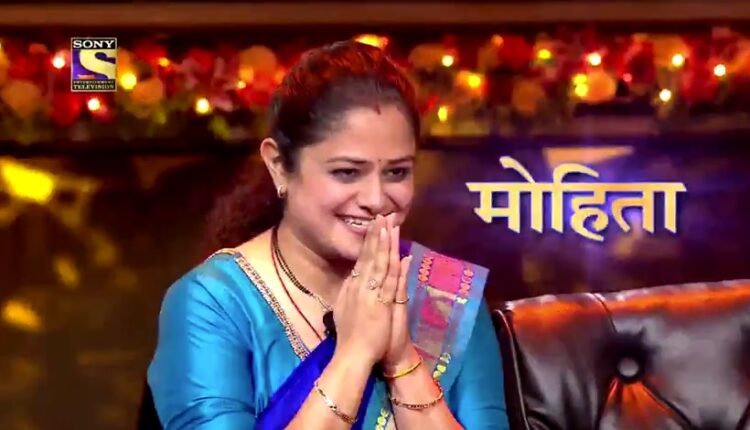 Kaun Banega Crorepati is a show which has seen 12 wonderful seasons and like every year, there are crorepatis coming out successful from the show. Yesterday, celebrations were on, on KBC 12 sets as the show got its 'second crorepati' in IPS Mohita Sharma. She took the hot seat after being the quickly answering the fastest finger first question that was, ' Starting from the earliest, arrange these vice-presidents of India in order in which they first took office. The correct order was, (D) Sarvepalli Radhakrishnan (B) Zakir Husain (C) Mohammad Hamid Ansari (A) M Venkaiah Naidu.
Mohita hails from Kangra in Himachal Pradesh and she went on to become the second millionaire of the season. The 30-year-old lady police officer played the game well. She answered all the questions very wisely, and cautiously. Want to see if you the answers to the questions which made her a crorepati? Well, let's try.
1. What are the names of the two blocks of the Secretariats Building on either side of the Rajpath in New Delhi known as?
Options: Right and Left Blocks, East and West Blocks, North and South Blocks, and Up and Down Blocks.
Right answer: North and South Blocks
2. The Baghjan oil field is located in which state?
Options: West Bengal, Assam, Andhra Pradesh, and Karnataka.
Right Answer: Assam
3. Identify the breed of this animal
Options: Bulldog, Beagle, Pug, and St. Bernard.
Right answer: Bulldog
4. To which of these sports does the term 'off' or 'offside' not apply?
Options: Cricket, Football, Ice hockey, and Badminton
Right answer: Badminton
5. Question: What word when added to the movie title 'Shubh Mangal Saavdhan' gives the title of another Hindi movie?
Options: Aadha, Ati, Baadha, and Zyada
Right answer: Zyada
6. Which of these rulers' reign did Amir Khusro not witness during his lifetime?
Options: Alauddin Khilji, Ghiyasuddin tughluq, Ghiyasuddin Baldan, and Qutb ud-Din Aibak.
Right answer: Qutb ud-Din Aibak
Were you able to answer them right? Tonight, Mohita will continue on the hot-seat on KBC 12 and will face the jackpot question of Rs. 7 crores. It would be interesting to see if she creates history on the show to become the first 7 crore winner on KBC 12. Don't miss watching Kaun Banega Crorepati 12 on Sony Tv tonight.