Indiawaali Maa Review: Relatable story shines with brilliant portrayals
Sony TV's Indiawali Maa brings an emotional heartwarming tale focussing around the special bond between a mother and her child. The story revolves around Kaku and her son Rohan. Kaku loves her son a lot. She has unconditional love for Rohan. She believes that their relation will always be the same, no matter the distance, he will always be close. Kaku has raised him into a successful man. She learns that he is walking on a wrong path. She decides to bring him onto the right path by her motherly support and guidance, just like she used to give him values and teachings in his childhood. Kaku thinks that she is like every regular mother, who always protects her child. She sets an example of a perfect mother for Rohan, who ignores her and undervalues her. The story is about Rohan's acceptance towards his mother.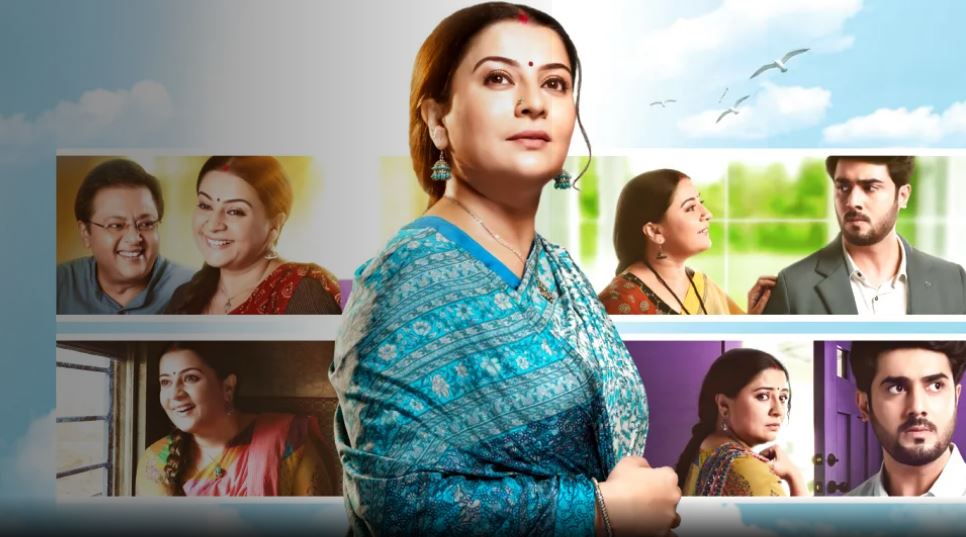 Main Characters:
Kaku: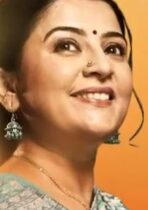 Kaku is a perfect example of a selfless mother. She is much loving and caring towards her son Rohan. She doesn't have any expectations from him. She derives happiness when she sees his smile. She believes to not burden a child with hopes and dreams of the parent. She wants her son to live his life on his own terms. She has given him much freedom to explore the world, make a career, earn a living and marry the girl of his choice. She proves to be the best mother for Rohan. She realizes that Rohan isn't able to be a dutiful son. She has no issues with Rohan's behavior. She frees him from the duties as well. She decides to always be a dutiful mother for him, hoping he will also become a perfect son with time. Her biggest support is her husband Hasmukh.
Rohan: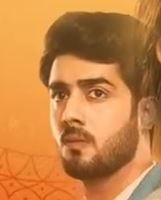 He is Hasmukh and Kaku's son. Rohan is rooted to his family by his heart, but his mind takes him somewhere else. He is ambitious, smart, handsome and a kind guy. He wants to make a successful career. He gets into a live-in relationship with his girlfriend Chinamma. He comes up with a lie to his family that she is his wife. Rohan invites troubles by his silly plans for his future. He fails to manage his life, without the help of his parents. He gets a savior in his mother Kaku. Rohan loves his parents, but doesn't express. Rohan regrets to have ignored them for his selfish aspirations.
Cast:
Suchita Trivedi as Kaku
Nitesh Pandey as Hasmukh
Akshay Mhatre as Rohan
Sheen Dass as Chinamma
Story So Far: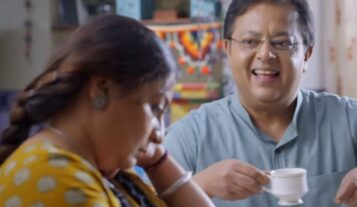 Hasmukh and Kaku are a Gujarati couple. They are seen learning yoga. They learn that their yoga teacher is going to New York. Kaku gets excited and asks the teacher to meet her son Rohan, who also lives in New York. She wishes Rohan comes back home, since he has been away since the past five years. Hasmukh and Kaku's sweet relationship is seen. He always supports her. He knows that she is yearning to meet Rohan. He can't help her. He wants Rohan to decide it on his own. She wishes to get a smartphone so that she can make video calls to Rohan.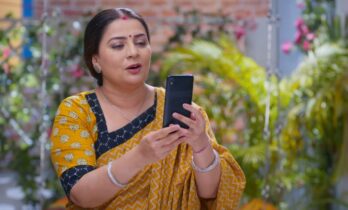 He tells her that Rohan has forgotten them, the smartphone won't help them either. Kaku tells that even if Rohan forgets her, she can never forget him. Hasmukh gifts her a smartphone so that she can connect to Rohan. She happily hugs him. She takes the help of her maid's son to make a call to Rohan. She is proud that Rohan has studied abroad and also got a job. She wants to see his face on the video call. She connects to Rohan after multiple attempts. Rohan doesn't pick her call initially. Hamsukh gets troubled by a real estate agent, who wants him to sell the house for constructing an apartment. Hasmukh denies to sell his house.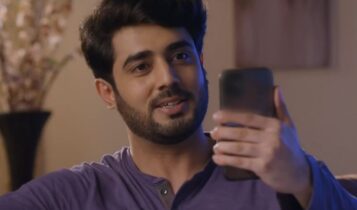 The agent Kamlesh breaks Hasmukh's hopes that Rohan will return home soon. Hasmukh warns Kamlesh not to speak anything inauspicious. Hasmukh feels Rohan may really not come back, since he doesn't even make calls to them. Hasmukh gets much upset. Hasmukh and Kaku get into an argument. Their call to Rohan disconnects because of the poor network. Kaku runs to the terrace to get a proper network. She finally gets to see her son's face on the video call. She gets emotional on speaking to him. Hasmukh too wants to know when will Rohan return home. Rohan tells them that he has booked his tickets for India. He tells that he has a flight tomorrow.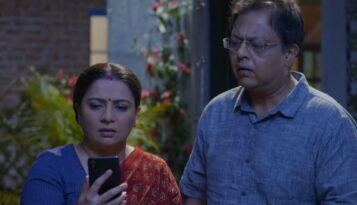 Kaku gets hopeful that he is coming home. Rohan breaks her hopes by telling her that he is shifting to Bangalore for his business. He doesn't care for his parents, who await him. Chinamma hugs him, while he is on the video call. Kaku and Hasmukh question Rohan about the girl. Rohan tells them that the girl is his wife Chinamma. This leaves his parents shocked. Rohan clarifies that he was going to inform them on meeting them personally. Hasmukh gets heartbroken that Rohan got much distanced from them. Kaku defends Rohan's decision of marriage. Hasmukh angrily asks Kaku to choose between Rohan or him.
Our Take: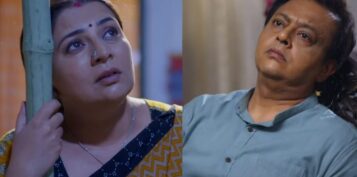 A really simple, relatable, heart-touching story. The viewers can easily connect to Kaku. Many parents want their children to come back after completing studies abroad, but Kaku thinks otherwise. She doesn't want her son to feel compelled to return. She instead decides to relocate and supports him. Kaku and Rohan's strong relationship falls weak in the middle. Kaku makes it a strong bond once again by nurturing it. The story has all the elements of a perfect drama. Wonderful concept with an amazing cast. Akshay and Sheen's pairing is seen once again, after Zee's Piyaa Albela. They compliment each other by their natural chemistry. Suchitra is perfect as Kaku. She portrays motherly emotions superbly. The emotional element is the USP of the show. More than the actors and other elements supporting the show, the script shines out.
Overall:
The show should be watched at least once. It delivers a clean family entertainment. A superb story with brilliant actors.
Our Rating:
4.5 out of 5
Feel free to post your reviews in comments below. All off-topic comments will be deleted.