Get well soon my friend. #Riansh OS
Hello guys. Here is a new os of mine. Which is for a special person here. You will know her inside the os or actually you have already known her after seeing the cover! 😅😉 I hope you like it and do tell me your opinion on the comments.
So let's start.
Riddhima's POV starts:
Vansh is now being with me trying to calm me down, but without any reason.
He doesn't know that there isn't anything that could calm me down when one of my friends isn't fine.
Aayu is my little sister who I love her and care about her a lot.
She worries about me a lot and she cares about me so much.
Yes we don't talk a lot.
We don't share so many stuff.
But still each one of us think about the other a lot.
I know that it is a simple thing and she will get will soon, but still I worry about her.
She is my number one in cuteness like I always have said to her.
So how my cutie could be unwell and I could be relaxed?!!
She is so stubborn exactly like me.
She doesn't listen to anyone and still do what comes in her mind, but she knew that if she didn't listened to my words she will face the angry Riddhima who she will never be able to stop her anger and punishments.
I just hope that she could be fine very soon and she could get well soon.
Riddhima's POV ends.
Vansh's POV starts:
I'm trying to always support Riddhima when she worries about her close ones especially when it comes to her friends.
Riddhima loves her friends so much.
She always see that they are her great supporters.
She always love them and care about them.
I really like this trait in my sweetheart as it shows how she is a very special girl who is very kind hearted girl.
I was hugging her and patting on her back and on her hair.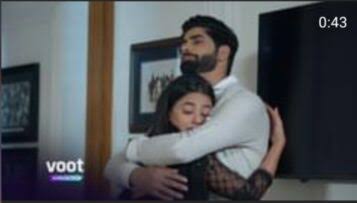 I know that she will not be relaxed until her friend Aayu could get well soon.
I'm hugging Riddhima and just trying to not make her feel tensed.
Me: Relax sweetheart I'm here with you and she will get well soon as you already have said that it is a tiny problem and it will be fixed soon.
Riddhima: Yes, but still I worry about her a lot Vansh. She is so careless. She supposed to not use phone and relax her eyes and still I find her online!!! She is a child and she doesn't listen to anyone.
I have looked at her in a surprising reaction.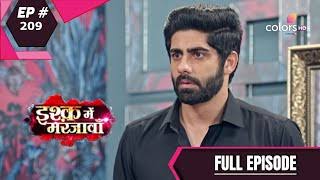 Me: Oh really?!! The queen of stubbornness and childish attitudes is talking about someone else being stubborn!!!! Interesting, very interesting!!!! You are more stubborn than her Riddhima. At the end, she is doing school work. But you, what makes you don't care about yourself and you know how much your state isn't stable at all?!
Riddhima starts to not look at my eyes in a way to escape from my scolding.
Riddhima: I'm not the topic now. I'm now concentrating on my friend Aayu. Let's go to her to check on her and then I could be a little relaxed.
Me: As you wish princess.
Vansh's POV ends.
Vansh and Riddhima have left VR mansion and went to Aayu's house to check on her.
Aayu has got so happy seeing Riddhima and Vansh entering her room while she was trying to take rest.
Riddhima has hugged her a very tight hug.
Riddhima: I have missed you so much my cutie Aayu. I'm so happy that I have came and found you taking rest. Now, you are my good girl.
Aayu: No, very very good girl Riddhu.
They both have smiled.
Riddhima: Yes cutie you are right. I just hope that you could always follow my instructions otherwise you know the consequences.
Riddhima starts to look strict.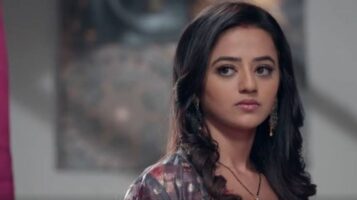 Aayu( in a funny): I know. You will turn to be very devil and you will look like a monster!! So don't worry I will never mess with the monster inside my Riddhu.
Riddhima has smiled.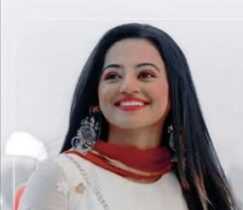 Vansh: Don't worry Aayu. I'm doing my best to make this monster that is inside Riddhima captive and when it comes it just come on me!!
Aayu: Oh!! Poor you Vansh!!!
Riddhima has got irritated from Vansh.
Riddhima: Oh really?!!! I will show you this monster, but not now Mr. Vansh Rai Singhania.
Vansh has smiled at her while seeing her angry face.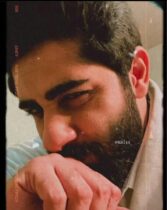 Afterwards, Vansh and Riddhima start enjoying their time with Aayu and don't make her feel bored.
The 3 of them were being very happy.
Riddhima: I wish that you could be fine very soon my lovely Aayu. Get well soon my friend. I love you so much Aayu.
Aayu: I love you too Riddhu.
They have hugged each other.
Then they kept enjoying their time and laughing so much.
The end of the os. I hope you like it. So this os was for the lovely friend of mine Aayu. And Riddhima here was me who express her love towards her friend. I hope that you could get well soon and very very very soon my friend. I hope that you liked the update and enjoyed it. So here is a new os being written on it about one of my lovely friends. God bless you all to me. I hope you have liked it and enjoyed it guys. This time the cover is mine. I tried to do something special. Hope you have liked it. I will be waiting for all of yours comments. I hope you could comment so many comments. It is a short one, but I hope it was nice. So please guys keep supporting me the way you are doing. Please guys don't forget your feedback in the comment section below.