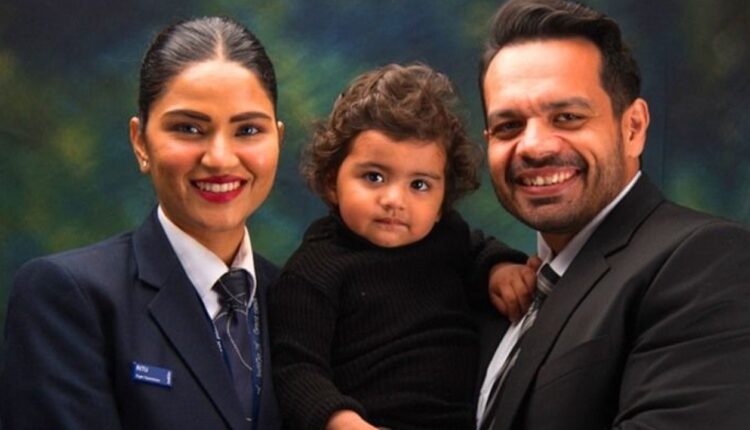 Youtube sensation Gaurav Taneja aka Flying Beast is one of the most successful Indian YouTubers with over 10 million subscribers. Gaurav is also a fitness enthusiast, a licensed commercial pilot, and a soon-to-be lawyer.
Gaurav is married to Ritu Rathee who is also a commercial pilot and an influencer. The couple tied the knot in 2015 and are proud parents of two adorable daughters, Kairavi (Rasbhari) and Chaitravi (Pihu).
The couple is currently seen in Star Plus' show 'Smart Jodi'. During a recent interview with India Forums, Gaurav talked about a tough phase in his relationship with Ritu wherein he felt that Ritu's feelings for him has changed. He said, "Every couple goes through a difficult phase wherein they feel like things are falling apart. Ritu and I also faced such a situation when we became parents for the first time. Ritu was totally engrossed with the mommy duties. She was going through a lot. From figuring out the baby's sleeping cycle to feeding her and everything else. I wasn't around her as I had to go to work. At one point in time, I thought that Ritu doesn't love me anymore as I wasn't her priority. Post two-three months, I spoke to Ritu and asked her if she don't love me anymore and she stated that she felt the same about me. We sat down and spoke about the issue. I realized that I wasn't able to understand her and the routine change that happened with the baby's arrival. I was a first-time father too and didn't know what to expect with the baby entering a couple's life. I believe a lot of couples who live in a nuclear setup go through this phase. Later, when our second baby was born, we're well prepared to handle the situation better".
Talking about Smart Jodi, Gaurav said, "Well, both of us were thrilled to bag the show. However, Ritu gets more concerned about our second born being in the vanity. She rushes to feed her or clean her. But, I love being on the stage, owning the stage, and sharing my stories. I believe, I was excited and loving the experience of being on the show".