FAMILY- THE BOND WHICH NEVER BREAKS. CHAPTER 13

Warning: A non-numeric value encountered in /home/ftpusers/tellyu/public_html/wp-content/themes/publisher/includes/func-review-rating.php on line 212

Warning: A non-numeric value encountered in /home/ftpusers/tellyu/public_html/wp-content/themes/publisher/includes/func-review-rating.php on line 213

Arjun gets down with aditya to meet them
Kavya introduces Arjun to all . Arjun and Adi greets Mehrotras..
Maya and Arjun shake hands..
Zoya gives a huge smile to Adi.. Adi looks confused..
Just then Other 6 comes downstairs laughing and teasing eachother..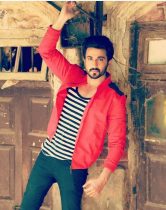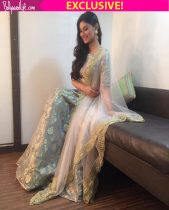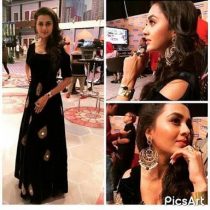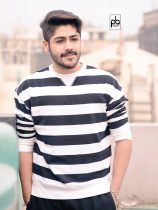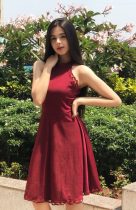 On seeing them Maya and zoys gets surprised as they haven't been in such a big family
Zoya : Dadi you have such a big family
Dadi : Umm. a big happy family..
They all gets introduced to eachother..
In a few minutes of conversation Zoya was able to communicate and adjust with them easily.. But for maya that was not so easy..
They all have there dinner..
After that the youngsters plan to sit near the pool area and they insists Maya and zoya to come with them also..
While the elders are in hall
Dadi : Haven't you thought of getting them married..
Jhanvi : Ji.. but there is a problem..
Aditi : What problem..
Ashwin : Actually we have never kept Maya and zoya away from eachother.. and
Jhanvi : Both are entirely different Zoya is a clam girl and Maya is so agressive type and only zoya can handle her..
Ashwin :Do we are looking a twins or brothers for them..
Dadi : That's nice.. and i also like both of them very much.. i wish they could be my bahus..
All looks at dadi..
Dadaji : Actually that's a good idea!!! Our family knows eachother and … Arjun and aditya are also brothers so they have no need to stay apart..
Dadi : But only if you guys.. like it..
Ashwin : We are really happing hearing this.. but we should asks the kids opinion..
Dadi : Yeah.. that is necessary..
Mahesh(to aditi) : What is maa.. talking.. i don't think Adi will agree..
Ashwin : What happened Mahesh any problem
Mahesh : No.. i was just asking.. aditi to check kids..
Dadi : We all can go there .. taking this chance ..
---
POOL SIDE..
Aarti and ragini are busy clicking selfies while karan continuously enters their clicks with werid faces..
Aditya,Abhimany , Shivanya and Sameer are playing caramos..
Maya and Arjun are shown sits at the two sides of couch..
Zoya was standing near the pool..
She starts walking.. Adi sees her and foolows her.. They came upto a quite distance..
Suddenly lights gets of.. Zoya stands still..
Adi collapse on something a felk onto zoya..
He managed to hold her without falling down..
Light comes.. Zoya and Adi realises that for suport he holded her dress and the zip has been broken..
Adi looks at zoya's eyes.. zoya moves backward and pins her back towards the wall
Adi : Zoya.. i.. i am re..really sorry i didn't mea..meant.. to..
He was about to touch her shoulder. but she stops him..
Adi takes off his blue overcoat and asks Zoya to wear it..
And she wears it they walks towarda the pool side and found all the elders there.
Aditi (on seeing Zoya ) ; What happened zoya??
Zoya looks at adi.. adi being guilty looks down..
Zoya : My zip broke.. Actually something got atick on it and..
Jhanvi : Its okay..bachaa
Ashwin : I think its tome for us to leave..
They bids bye to eachother and goes..

Warning: A non-numeric value encountered in /home/ftpusers/tellyu/public_html/wp-content/themes/publisher/includes/func-review-rating.php on line 212

Warning: A non-numeric value encountered in /home/ftpusers/tellyu/public_html/wp-content/themes/publisher/includes/func-review-rating.php on line 213