Abhishek : It seems strange for you but it is the truth.
Pragya : That's so sad. Mostly people will feel proud if any one from their family serves to the nation as an army man or a police officer.
Abhishek : His anger is quite justified as I lost my Mom because of this job only.
Pragya : What ?
Abhishek : Where shall I drop you ? It's better not to talk about those things.
Pragya : I can understand Sir. Sir at the next street is my home .
Abhishek dropped Pragya at her home .
Rajshri : Pragya , beti why you came late ?
Pragya : Mom , Today I had lot of work .
Dinesh : Beti, who is he ?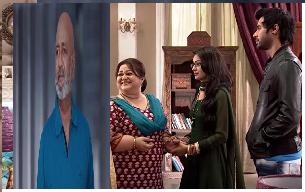 Pragya : Mom, Dad – He is ACP Abhishek . That day, hospital …
Dinesh : Oh Yeah!!! Beta why are you standing there ? Have your seat . Rajshri make some food for the guest .
Abhishek : No it's okay . I have to leave.
Pragya : First time you have arrived at our home , Sir. At least you have to have a cup of coffee . Please
Abhishek : Fine , then please bring coffee only.
Dinesh : Beta , did they attacked you again ?
Abhishek ; No uncle . They had been caught now .
Dinesh , Rajshri and Pragya had some fine conversations together. Abhishek felt much happier after talking with them.
Abhishek : So uncle, aunty, Pragya I need to leave now. Namaste
Abhishek sat in the car and looked Pragya , Pragya waved her hand with a smile. Abhishek smiled and drove the car.
Rajshri : Pragya he is so good looking. And it was nice talking with him.
Dinesh : Yeah . I too felt the same.
Pragya : Kya khichdi pak rahi hein aap donon mein ?
Rajshri : Nothing. Pragya , you have done studies, now you have a job, a boutique and really it's time for you to think about your life too beti.
Dinesh : We really wants you to get married with some one. Not now, but please don't say No.
Pragya : Okay,but I needs some time .
Dinesh : Fine upto that much time we will find best proposals for you, Hey naa Rajshri ? And before that if you find some one smart like this ACP too we don't have any objection.
Pragya :  Dad, you are naa really very sweet. For now it's  a  Good night to my sweeties . You people keep doing on all those things from tomorrow onwards. Okay
Dinesh and Rajshri hugged Pragya and said : Good night beta.
Next day 
Pragya finds a pendrive .
Pragya : Pendrive !! I didn't bought it here. Perhaps this might be Abhishek Sir's only. What to do ? I don't have his number.
Pragya goes to the police station for giving pendrive
Pragya : I wants to meet ACP.
Constable : Sir is washing a culprit.
Pragya : Washing culprit!! Means ?
Constable : Look there
Pragya finds Abhishek beating a thief as part of intterogation.
Abhishek : Damodar, Put him in cell. This guy has uttered truth.
Abhishek wipes his hands and comes towards his seat. He sees Pragya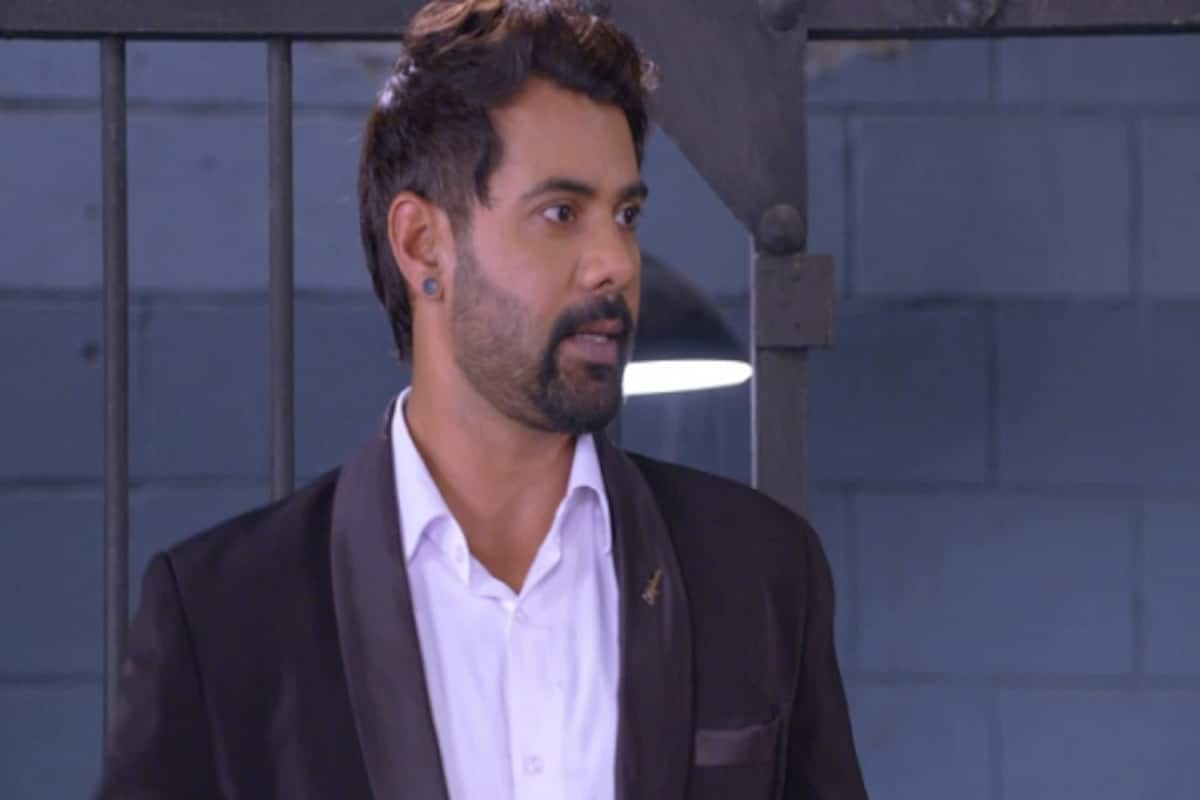 Abhishek : Pragya !!
Pragya : I guess you have completely washed out him. Now will you hang him in string for getting dry too ?
Constables laughed when they heard this . Abhishek stared them sharply.
Abhishek : So you guys told her this way ?
Pragya : Please don't get anger on them. The way you was beating him made me also to think that like washing a cloth you are dealing with that thief.
Abhishek smiled : It's part of my job.
Praygya : I know. I came to return this to you.
Abhishek : Thanks , Actually I thought I missed it some where . Damodar bring tea for her .
Pragya : No it's okay
Abhishek : Why you have came first time to my station . So you have to sip a cup of tea.
Pragya : But this is not your home . You are welcoming me as if I came to your home.
Abhishek : For me this place is better than my home. I feels this as not just a station.
Pragya sipped the tea and looked him with a smile. Abhishek also looked her with a smile
Abhishek : Pragya , this is my card. It was nice talking with you and I hope if you need any help you will call me.
Pragya : Should I need to call you only for asking help ?
Abhishek : Of course not. I mean….
Pragya : I was just kidding Sir.
Abhishek : One thing, as now we have meet so many times and knows well please stop calling me Sir. You can call me Abhishek.
Pragya : Abhishek !! It's a good name , But I would like to make it as short and sweet by calling you as Abhi. What you say Abhi ?
Abhishek : What you said ?
Pragya : I asked you if I can call you as Abhi ?
Abhishek's eyes went teary .
Pragya : Did I said anything wrong ? Why you are …
Abhishek : After my mom you are the person who calls me that way . It's been 4 years I have heard some one calling me Abhi
Abhi held her hand and said : Thank you so much .
Pragya was surprised with this deed.
Pragya : Bye, take care Abhi.
That was the beginning of a new bonding. Abhigya started meeting constantly and they became very much friendly with each other.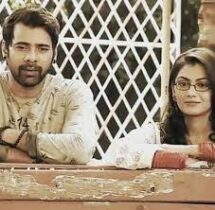 One day while they were sitting at the restaurant unexpectedly Abhi's dad came there .
Dad : So Abhishek Mehra has started dating a girl too.
Pragya ; Abhi !!!
Abhi : He is my dad , Pragya
Pragya : Hello Uncle, I am Pragya . Abhi's friend.
Dad : Abhi!!! That name has already burned in ashes and why are you reminding it again ? Beti, don't spoil your life by making friendship with him. His companions are bullets and handcuffs only.
Pragya : Uncle I don't understand why you are always getting angry on Abhi's job. Trust me he is a nice person and whatever he is doing it needs very much courage to serve the nation.
Dad : Did that courage bring my wife back ? And who are you to advice me ? This matter is between me and my son and why an outsider needs to interfere on it ?
Pragya : I am sorry uncle. Abhi I am leaving.
Abhishek : Pragya !!
Abhi held her hand . Abhigya looked each other emotionally
Dad : Abhishek !!! Your life is already a puzzled entanglement which has no guarantee at all. Why you are ruining that girl's life too ? Leave her hand and let her go.
Abhishek's anger went to peak level . He came towards his dad and looked him angrily
Abhishek : I am fed up hearing all these harsh words from you Dad. What do you think about yourself ? A COP can never make friendship with some one ? He has no rights for it ?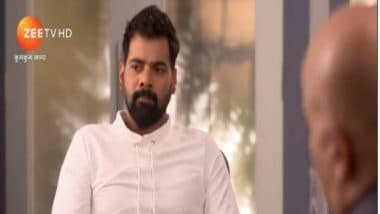 Dad : Yes and that's the truth . It's bitter but accept it. Don't build any dreams in your mind. If it gets broken you will be shattered alone .
Abhishek walks from there in frustration. Pragya follows him calling Abhi , Abhi !!
Pragya stops Abhi by helding his hand .
Pragya : Abhi !! Calm down
Abhishek : You see how my dad was behaving so arrogant with me . If Mom was alive then I would have never felt that I am alone.
Abhishek cried in pain. Pragya touched his shoulder.
Pragya : You are not alone . I am always with you, Trust me Abhi.
Abhi immediately hugged her and Pragya too hugged his back.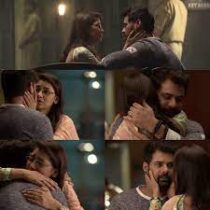 Abhi : Pragya please don't go from me .
Pragya : I will never leave you Abhi . Please relax.
Pragya wiped Abhi's tears and cupped his face. They both looked each other
Abhi : Pragya , I started living life in a new way only after your arrival.
Pragya : I can see it Abhi . I can never bear the loss of your Mom but I will try to …..I mean I will give you the care and affection which you desperately  waited long to have
Abhi : Are you serious ? I am scared if anything will happen to you…..
Pragya : When you are with me nothing will happen to me , Abhi.
Abhi held her hand and said : I will try to give all happiness to you Pragya.
Pragya : I will also try to do so. Now let's cheer up and take me to a long drive.
Abhi and Pragya smiles and they started spending  some time together happily . Abhi in between had a good bonding with Pragya's family too and Abhigya became more close with each other
https://www.youtube.com/watch?v=bx2ko8K_v_o
Pragya : Abhi this time you have to arrive at the Diwali function in our home with your dad.
Abhishek : Pragya , you know dad won't come .
Pragya : Abhi please at least you try to speak with him . Please for me
Abhi nodded his head and talked about the same to his dad. Surprisingly his dad agreed with him to accompany to their home.
Pragya's family happily welcomed Abhi and his dad at the function.
Dinesh : Sir your son is so good .
Abhi's dad : I am not here to hear about the praises over my son. I came here to say that whatever you people are expecting it will never happen. I am observing these days my son is getting close with your daughter Pragya . My son is alive because your daughter saved him . But I fear due to my son if anything will happen to Pragya ?
Abhi : Dad please
Dad : Abhishek, you can't stop me today . Don't do it to her. That day bullet was shot on your shoulder what if it had stabbed your chest ? What if you wouldn't have survived ? And what if the bullet would have pierced Pragya ? Whoever is with you their lives are not safe . Don't do this to Pragya . She deserves a better person, a peaceful life. I know you haven't share your feelings properly to her but being your father I can read it from your eyes that you have started loving Pragya . It's better to stop it rather than making her to suffer in pain.
Pragya : Uncle I know you are fearing about the future. Trust me I will be very happy with your son.
Abhishek : Pragya , dad is right . I can't bear pains any more. I can bear separation but I can't lose you at any cost. Today onwards we will never meet, we will never keep any sort of bonding.
Pragya : Abhi !!
Abhishek : I am sorry but dad opened my eyes . I have no rights to see any dreams . At my risky life I don't want you should involved . Before opening heart , I am breaking it now itself before you Pragya. Uncle, Aunty forgive me . Let's leave dad . It's over Pragya. I will never come in your life again …
Abhishek and his dad started walking from there. Pragya screamed Abhi.!!!
https://www.youtube.com/watch?v=YbumHxxp_F4
AN : As I didn't get enough time I will end this one by making a third part also. Thanks a lot to readers for reading and commenting and the songs used in this one is from 'Andhrudu' telugu movie . This plot is inspired from the movie.