Doctor : Mr. Arun, Jhanvi had gained her consciousness back. But please take care off her very well.
Kabir : Dr, Can we say about the truth about her disease ?
Doctor : Before that she should know about her past . It's not an easy job, Kabir.
Kaveri : But how long we will escape from her questions ?
Arun : Doctor if we open the truth will it affect her again ?
Doctor : There are chances , but you have to handle it well .The more we hide it patient may become very much disturbed and anything can happen.
Kabir : Can we take her to home ?
Doctor : Sure, tell her about it slowly and please don't give her any stress.
Arun ; Yes doctor. Thank you.
Jabir and Arun, Kaveir reached home .
Jhanvi was not saying anything.
Kaveri : Jhanvi have food beti.
Jhanvi : Do you have any disease , Maa?
Kaveri : Beti woh….
Jhanvi : So you acted before me , won't you ? I am not your bahu , hey naa …..
Arun : You was my Bahu and it's truth .
Jhanvi : I am not getting anything. Whatever I remember was when I opened my eyes in hospital bed Kaveri maa was screaming and crying ….She was telling me Jhanvi why you went there ? Then she got fainted and Arun Sir offered me this job and introduced Kabir also. But what exactly happened ?
Kaveri : We are sorry beti, I don't have any mental disorder. I actually acted it before you for your sake .
Jhanvi : What ? Kabir what's happening ? You all are faking then what is the real truth ?
Kabir : Jhanvi , do you have courage to hear the whole truth ?
Jhanvi nodded her head looking at his eyes
Kabir : Then come with me
Arun : Where are you taking her , Kabir ?
Kabir : At that spot where Jhanvi will be able to get her memories back.
Arun : Kabir !!!
Kabir : Paapa trust me , I will bring her safely back.
Jhanvi : Paapa !!! Is Arun Sir your father ?
Kabir : He is my Paapa and I am his son. Kaveri Mam is my own mother.
Jhanvi was shocked with this truth.
Jhanvi ; Then why you lied you are an orphan ?
Kabir : You will get all answers .
Kabir takes Jhanvi to a dark secret room far away from home . As soon as she reached there she saw some photographs , some paper cuttings on the wall.
There she saw some pics of Omkara too at the side wall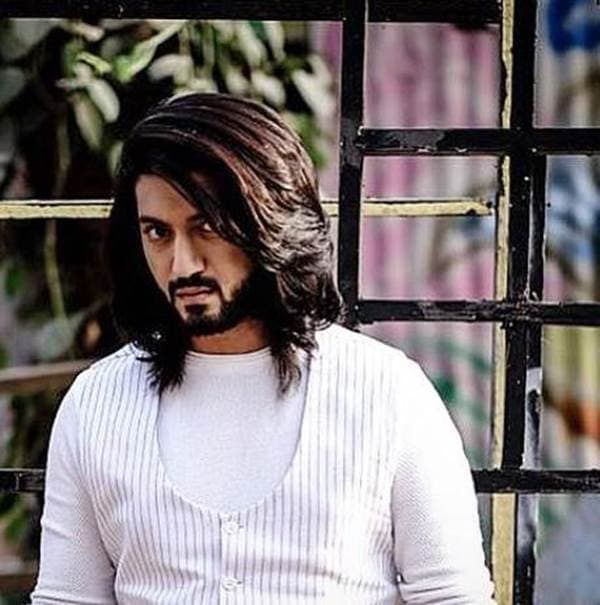 Jhanvi observed the paper cuttings and looked at Omkara's pic again and again. She felt her whole mind was revolving here and there. She started feeling much pain at her head.
Jhanvi : Kabir!!!!
Kabir : Jhanvi !!
Kabir made Jhanvi to sat on a chair .
Kabir : Relax and drink water.
Jhanvi : It seems I have came here earlier. But when ?
Kabir : This is your real identity, You are Inspector Jhanvi Oberoi , a brilliant officer of the CBI Team Mumbai. Omkara and I were your colleagues. We three were part of an important mission. Omkara was our chief.
Jhanvi : What ?
Kabir started narrating the whole story .
FLASH BACK 
At a Crime Spot
Jhanvi : It seems the murderer have used a sharp weapon , Kabir .
Kabir : Exactly Jhanvi see the marks in his chest . The killer has stabbed his chest. But seeing the marks , I felt it's not a normal knife or sword.
Jhanvi : Let's go to office. There our chief can find a lead.
Kabir : Exactly.
Jabir reached office.
Omkara : So what are the findings, officers ?
Kabir : Chief , a deadly weapon is been used to do it. The marks are like the shape of hook .
Omkara : Body has been send to forensic lab . Hope we will get something which will help us to move this case.
Jhanvi : Yes Chief. We have traced the phone records of the person who died . Before death he contacted a girl for more than 5 times.
Omkara : Have you got her ? Where is she ?
Kabir : We have found her Chief. Chief the room is yours. You can start the interrogation .
Omkara ; Come let's do it.
Jabir, Omkara went to the room. The girl looked them sharply
Jhanvi came near her
Jhanvi : What's your connection with Rohit ?
Girl : He was my Boy friend and obviously you can understand it.
Omkara : Before death he had called you 5 times but surprisingly you didn't attended none of his calls. Why ?
Girl : We both had some arguments at the pub and from that night onwards I didn't talkd with Rohit.
Kabir : Reason ?
Girl : Why I should tell it to you ? It's my personal life.
Jhanvi : Listen , you are in interrogation room and we are questioning you. You are not supposed to hide anything from us.
Girl : If you are so keen to catch the real culprit then why you have bought me here ?
Jhanvi : Don't try to be over smart . You are a suspect in this case and till we don't get proper answers from you we will interrogate you.
Suddenly the girl grabbed Jhanvi forcefully and kept a syringe needle besides her neck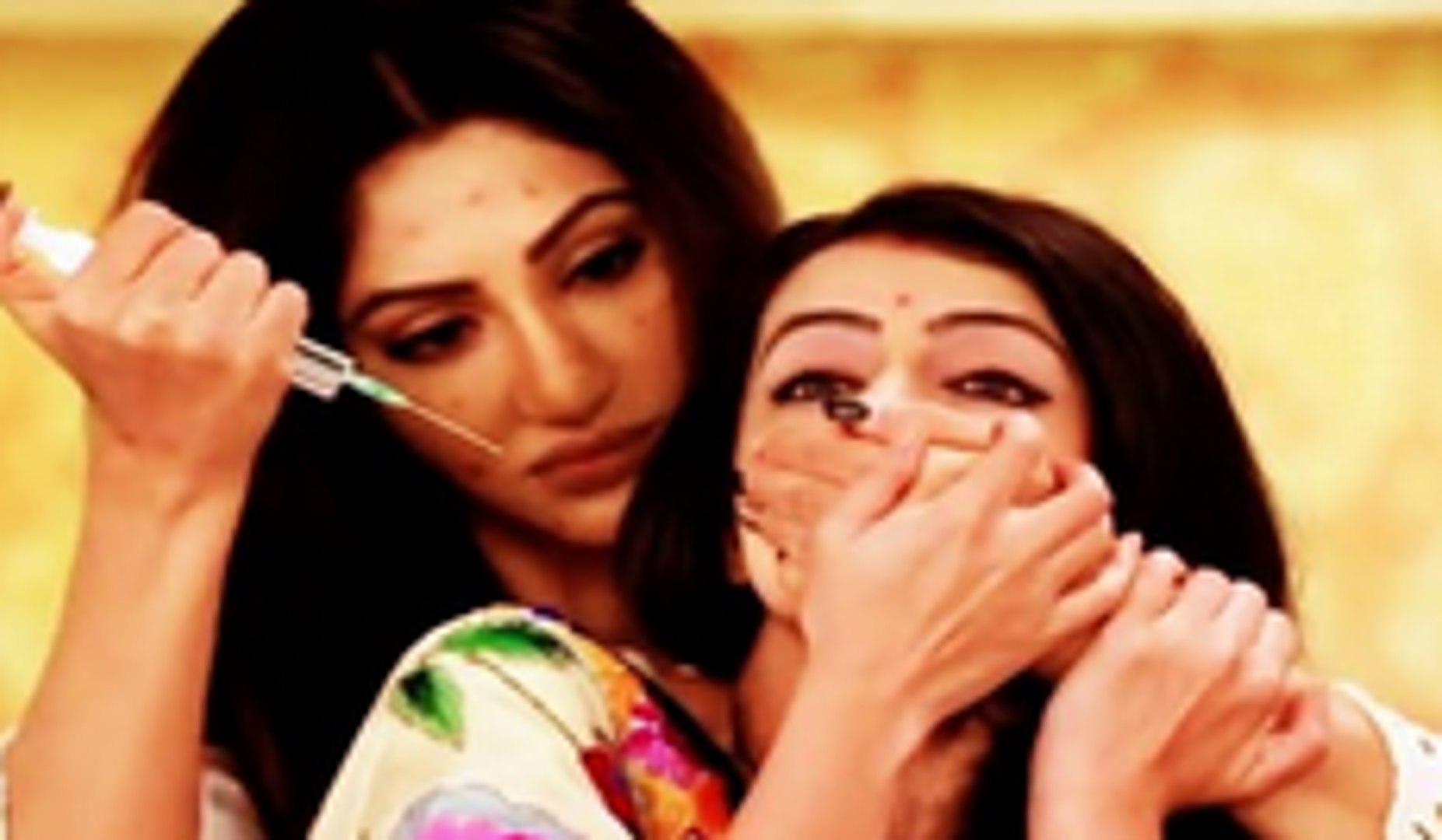 Girl : If you dare to take step ahead I will inject this poisonous chemical at her neck and within few minutes your colleague will die before you.
Omkara : If you have guts then do it
Omkara stared that girl in anger
She looked Omkara sharply. Meanwhile Kabir made a smart move . He throw a paper wait at that girl's feet and in pain she placed her hand at the leg and screamed : Ah!!!
Jhanvi quickly took the syringe which was fallen at the floor from her and kept it near that girl's neck
Omkara : Kabir, Good job. Jhanvi don't leave her .
Jhanvi : Now utter the truth. Else I will inject this poisonous liquid in your body.
Kabir and Omkara tied her hands and legs with rope . She stared them sharply.
Kabir : Swethlana, Samira, Aaliya – we got three identity cards of you. What's your real name ?
She looked all of them and smiled crookedly