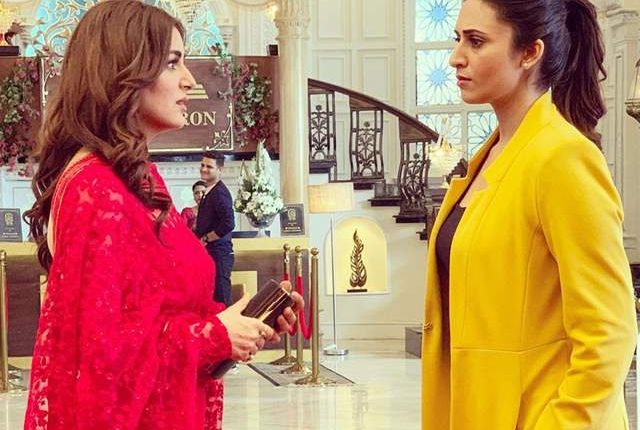 Divyanka Tripathi aka Chef Nitya meets Kundali Bhagya's Preeta and Karan

Warning: A non-numeric value encountered in /home/ftpusers/tellyu/public_html/wp-content/themes/publisher/includes/func-review-rating.php on line 212

Warning: A non-numeric value encountered in /home/ftpusers/tellyu/public_html/wp-content/themes/publisher/includes/func-review-rating.php on line 213

Integration episodes are a trend and we know many a times Maha episodes are created with merging story lines so that the viewers can have a change from the monotonous tracks. Coming up with the most unexpected integration is one of Kundali Bhagya and Divyanka Tripathi and Rajeev Khandelwal's web series Coldd Lassi and Chicken Masala.
The web series if from Ekta Kapoor's AltBalaji and the episode will be crafted keeping in mind the popularity of both the shows. Divyanka Tripathi who is playing the character of Nitya in the web series recently shot with Karan (Dheeraj Dhoopar) and Preeta (Shraddha Arya) for the integration episode. She even confirmed the news of shooting for the integration episode and said that she will be entering the show as Preeta's friend and will be talking about her relationship with Vikram and Preeta's relationship with Karan
As we already know that Kundali Bhagya is one of the highest TRP fetching shows of today's times. Just this week it stole the limelight and dethroned Yeh Rishta Kya Kehlata Hai. And Coldd Lassi and Chicken Masala too fetched brilliant reviews online.

Warning: A non-numeric value encountered in /home/ftpusers/tellyu/public_html/wp-content/themes/publisher/includes/func-review-rating.php on line 212

Warning: A non-numeric value encountered in /home/ftpusers/tellyu/public_html/wp-content/themes/publisher/includes/func-review-rating.php on line 213