After success of his last show, Bade Acche Lagte Hain, Ram Kapoor makes come back on small screen with the same channel. However, this time in a very different and a very unlike-him role.
As the promos showed, Dil Ki Baatein Dil Hi Jaane is an emotional journey of a cancer patient and her family. How they face a harsh reality of a life.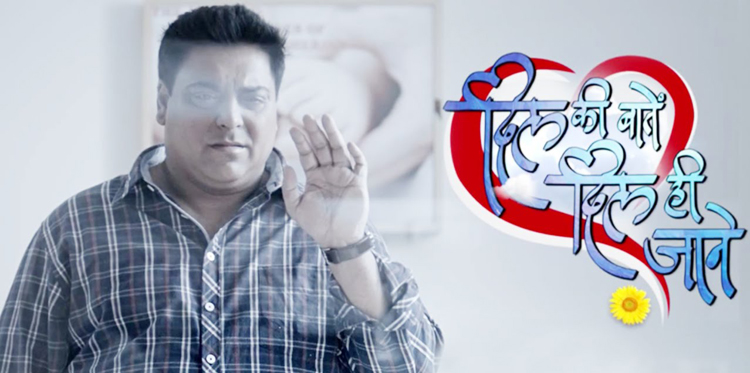 Main Characters:
Gurdeep Kohli as Anandita/Anu: She is the cancer patient who has accepted the bitter truth, and wants to spend her remaining days happily instead staying in a hospital and suffering with treatments which can't guarantee cure of her disease.
Ram Kapoor as Ram: He is the husband of Anandita who loves his wife a lot and does not want to see her going, as most husbands. He lives a struggling life of a musician, but still manages to keep his wife and family happy.
Mahima Makwana as Disha: Last seen in Sapne Suhane Ladakpan Ke as Rachna, she is a daughter of Ram and Anandita. Being eldest child, she understands her responsibility very well and is a good support for Ram and Anandita. More of father-daughter relationship will be seen in future episodes.
Pankaj Dheer as Anandita's father: A tough man from outside, but soft from inside. Once upon a time, he used to love Anandita a lot, but their relationship changed when Anandita decided to marry her love whose status did not match with her rich family. Unaware about her cancer and under influence of his other daughter, Mona, and son-in-law, Manav, he still hates Ram and is not ready to accept Anandita with him.
Story so far:
So far, the show has had both happy and emotional time.
The show starts with a cricket match where Ram's family is having a great time and suddenly, Anandita falls unconscious. This leads to Ram finding out about her cancer. He starts convincing her for the treatment, chemotherapy, but knowing very little chances of surviving, she wants to spend rest of her days happily. She tells Ram first to finish her three fishes.
First one being to take her to her father. Ram takes her there despite knowing he will have to face humiliation. They greet and leave without telling them anything about cancer.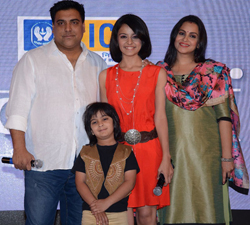 To fulfill her second wish, Ram goes on holidays with his family to place where he and Anandita met first. They all have a great time as Ram-Anandita recall and share their memories with their kids. Near end of their holidays, Anandita gets weaken and needs to be rushed to a hospital. This is when her kids learn about cancer and get shattered.
In hospital, Anandita tells Ram that her last wish is not to give her chemotherapy. But this time, Ram does not listen and says he won't let her go that easily. He meets a cancer specialist and is told there are very less chances of surviving.
Our Take:
There was a lot of expectation from this show, and it has certainly lived up to those expectations. Ram Kapoor perfectly fits in the role of a caring and loving husband, and a responsible father. In most of the shows, he is shown as a business tycoon, but this time he is doing a different role and does full justice. Other hand, Gurdeep Kohli also does good acting, but just not as perfect as Ram. Mahima Makwana looks a lot younger and different than she was in her last show, Sapne Suhane Ladakpan Ke, and she is perfect to play character of Disha.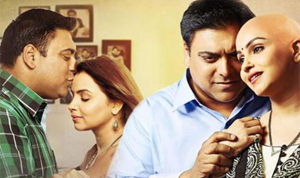 The show has a very different story and it will certainly get more emotional as it progresses. Bonding has been good between Ram and Disha, and it will only get stronger as they face the most difficult time of their life.
Overall:
Dil Ki Baatein Dil Hi Jaane offers something different and unique. With perfect casting, this is a must watch show for those who look for quality serials.
Our Rating:
4.5 out of 5
Feel free to post your reviews in comments below.
All off-topic comments will be deleted.