Dil Jaise Dhadke Dhadakne Do Review: Beautiful storyline with perfect performances

Warning: A non-numeric value encountered in /home/ftpusers/tellyu/public_html/wp-content/themes/publisher/includes/func-review-rating.php on line 212

Warning: A non-numeric value encountered in /home/ftpusers/tellyu/public_html/wp-content/themes/publisher/includes/func-review-rating.php on line 213

Dil Jaise Dhadke Dhadakne Do is the latest show on Star Plus. It brings child artists in powerful roles. The show has replaced Kulfi Kumar Bajewala, which also had a child artist as a lead. The concept is fresh, unusual and still relatable, since it revolves around faith, devotion and beliefs. The story is about a man Devguru who leaves his worldly pleasures for the sake of humanity, when he feels like getting a call from God. He decides to find the Godly figure who can restore the balance of goodness in the world.
Devguru goes in search of the little angel, whose picture he gets as an answer to all his questions. He decides to find Devi. His belief makes him do the unthinkable. The story is also about Iti, who loses her parents and is in trauma. She becomes mute and loses her normalcy. She is assumed as Devi by Devguru. Iti gets a good friend Yug, who can do anything to restore her normalcy.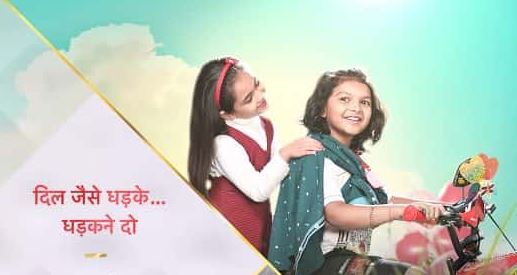 Main Characters:
Devguru: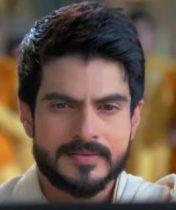 Devguru is a smart, strong-headed, pure-hearted, and well-educated person. His real identity is a famous doctor, Shivraj. He is much applauded for his work. He cures many people by his service. He is very much dutiful, until an accident changes his life. He was close to his death after the deadly accident. The death moment reforms him completely. He changes from a fun-loving guy to a responsible man, who is burdened with a big duty to find Devi, who can look after betterment of the human clan. His goals get bigger and he gets more focussed. He lives a saint's life, by leaving behind all the life's luxuries. His goal is to find Iti and help the needy people through her powers. His happiness can't be known when he gets the news of locating Iti. He develops a very strong connect with Devi.
Iti: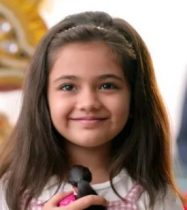 She is a sweet, innocent, little, and traumatized girl. She stays silent all the time. Its due to the trauma of losing her mother. She becomes numb when her Bua shows her the accident video of her mother. Iti loved her mother a lot. She can't bear the fact that she lost her mother in the fire incident. She is now living with her father and Bua's family. Bua isn't a loving figure. Iti didn't smile or talk since a long time. Her father Pankaj loses hope. She is much afraid because of Bua. She has one best friend, that's Yug.
Yug: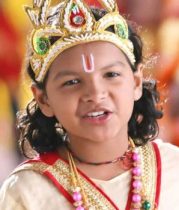 He is a smart, joyful, good-hearted and kind boy. He is Iti's childhood friend. He knows the sorrow in Iti's iife. He wants Iti to come out of the trauma and live her life. He believes in doing good. He wants Iti to get back to her normal self so that she can move on just the way she wants. He likes everyone to stay free. He doesn't even like to cage animals and birds. He wants to give wings to everyone for taking a flight and achieving dreams. His goal is to help Iti recover. He puts big efforts and finally makes Iti speak up. His cute gestures make Iti smile as well. He brings a change in her life. He opposes Devguru, who wants to take Devi/Iti with him for the bigger goals.
Cast:
Rahil Azam as Shivraj/Devguru
Jared Savaille as Yug
Hirva Trivedi as Iti
Piyali Munshi as Iti's mother
Shruti Seth as Bhavini
Sandeep Baswana as Pankaj, Iti's father
Himangi Kavi as Shanti
Nandini Maurya as Diya
Himmanshoo A. Malhotra as Dr. Sanjay
Story So Far: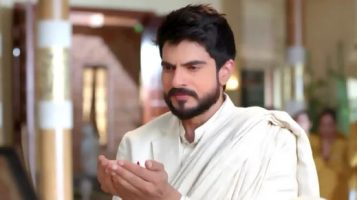 The first scene introduces Devguru, who goes to the ghat for the Jal Samadhi, while his followers follow him. His assistant Bhavini understands him well. She requests him to stop. He asks his followers to go back, since he is going to immerse himself in the waters. He feels he has failed to find Devi since many years and now he can reach her only after death as a spirit. Iti is seen celebrating her birthday with her father Pankaj. Yug is seen enjoying the rains and cycling with friends. Iti turns scared when the kids wish her. Pankaj knows Iti's mental state since his wife died.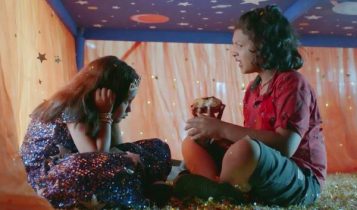 He knows she is much depressed and none is able to help her. Pankaj is very much caring. He can do anything for Iti's happiness. Yug wins the challenge and spends time with his friends. He tells them that he doesn't like birds caged. He follows the caged birds to the birthday party. He wants to free them some how. Yug fools Savita Bua that he is also invited in the party. Pankaj has ordered the birds for Iti's sake. Iti goes missing. Yug enjoys the food in the party. He hides under the table on seeing Savita. He finds Iti sitting there. He pinches her to make her speak. He soon realizes that she is the birthday girl.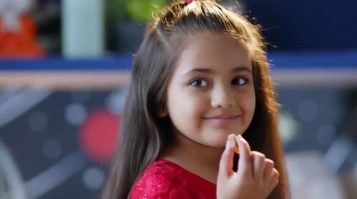 Devguru gets into the water, recalling his past life and the accident that changed his life. He was breathless and then revived by Devimaa. He feels his duty has changed from then, he had to treat people spiritually. He gets a sketch of Iti in front of his eyes in the waters. He smiles and thinks she is Devimaa's avatar. He decides to soon find her. Yuv frees the birds and proves his determination.
Our Take: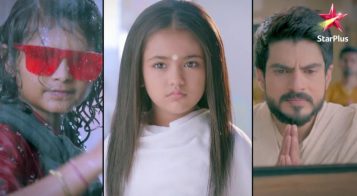 The first thing to be mentioned is the cast. A batch of brilliant actors put together in a wonderful heart-touching story. Like little Kulfi's innocence touched hearts, Iti's innocence will also appeal to the viewers. Though Hirva's character Iti doesn't get to speak much because of her traumatic muteness for a temporary period, she emotes by her eyes. Another child actor Jared Savaille playing the street-smart boy Yug does complete justice to his role. Hirva and Jared are much natural and would instantly connect with the mass audience.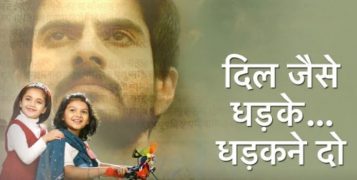 Coming to the senior ones, Rahil Azam shines in his switching character of Shivraj and Devguru. He plays both the flashback and current characters so well, the smooth transitions between his distinct expressions are captivating. Since his first scene of the Jal Samadhi, the actor makes sure to keep the audience glued by his intriguing multi-layered character and performance. Rahil is the USP of the show. Sandeep Baswana playing Iti's father Pankaj is perfect, having played fatherly roles many times on the small screen. Shruti Seth is back on TV after a long time and still looks fresh as strong and brave Bhavini. Supporting actors are decent.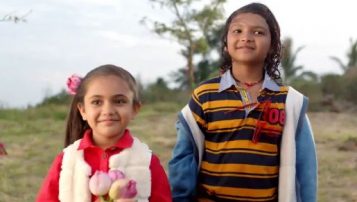 Secondly, the characterizations are written so clean and sharp that the viewers would enjoy to see the friction between the strong ones. It will be interesting to watch when Devguru claims Iti as the Devi avatar, while Yug and Pankaj strongly oppose him against burdening Iti with the responsibilities of the universe and killing her childhood. Intriguing part will be Devguru convincing Iti for the big goals. Also, Shivraj's past will open up and his love story will get known. The story has much potential with many angles to explore. Visuals are breathtaking meeting the reality. Dialogues, story pace and direction are powerful.
Overall:
A good concept and an amazing start to it. The strong portrayals will attract the viewers. A family entertainer with promising elements.
Our Rating:
4.5 out of 5
Feel free to post your reviews in comments below. All off-topic comments will be deleted.

Warning: A non-numeric value encountered in /home/ftpusers/tellyu/public_html/wp-content/themes/publisher/includes/func-review-rating.php on line 212

Warning: A non-numeric value encountered in /home/ftpusers/tellyu/public_html/wp-content/themes/publisher/includes/func-review-rating.php on line 213