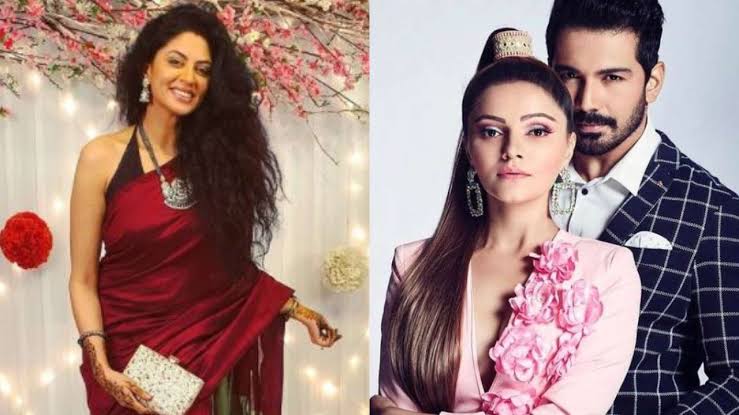 Did Rubina confront Abhinav about the teuth revealed by Kavita Kaushik?
We all followed Bigg Boss 14 religiously and we all know how Kavita Kaushik washed her dirty linen in public. She dug up the past and commented about Abhinav Shukla which irked him to a level that he intended to go legal. The ugly spat between Kavita, Rubina and Abhinav was one of the most discussed issue outside of the house and even now there are some loose threads in the story.
Even during the show we saw, Kavita's husband Ronnit Biswas allege that Abhinav would send inappropriate messages to the actress at odd hours several years ago. The drama escalated to an extent that Bigg Boss host Salman Khan had to call Kavita Kaushik and her husband Ronnit Biswas to clarify the allegations that the latter put on Abhinav. Moreover, during the fight in Bigg Boss house, Kavita had also claimed that Rubina did not know the truth about her husband.
Now, Rubina Dilaik has opened up about the incident and revealed why she didn't find it appropriate to confront Abhinav on the same matter to a leading portal. She said that she trusts Abhinav fully, and that if there was any truth to the allegations that Kavita had made, it would have become a huge deal.
Why discuss things where you have faith and you know that it is all a facade, nothing else? Isme koi sachchai hoti, toh apne aap mein ek roop le leta," Rubina told RJ Sidharth Kanan in an interview.
She further added, "Jo cheez wahi pe dhasth ho gayi, uska matlab uska koi wajood hi nahi tha. Jiska wajood hi nahi tha, usko discuss karke, khuredke kya faayda (If it got buried then and there, it means it never happened. What is the point of discussing and raking up something that never happened)?"