Hii… I'm back with next part of my story…. 
Let's Start…. 
After 3 months….
Aditay scream from his office: Zoyaaa….
Milli: Go miss zoya siddiqui….
Zoya: Yes… Sir…
Aditya: Where's my coffee….
Zoya indicates towards a table….
Aditya: It's not looking good…. Bring another coffee for me… And that meeting..
Zoya Interrupt him: Sir i already talked to clients there coming tomorrow…
Aditya: And….
Zoya: I also prepared presentation…
Aditya: My coff…
Zoya: I'll just make a fresh coffee for you….
Yash looks at them…..
Zoya leaves from there….
Yash: Stop irritating her Aditya….
Aditya: I'm not irritating her… It's her job…
Yash smiles and leaves….
Aditya thinks: It's been 3 months since i hired zoya… I never saw a girl like her… How can she manage everything so perfectly?…. In these three months she never get late… Not even 1 minute…I really start liking her work….Her way of managing everything…. Her kindness…. He attitude….
Zoya is making coffee….
Milli: It's been 3 months zoya…. You was right he is really a AKDU…
Zoya: I don't think so….
Milli: He always irritates you but still you don't even say a word…
Zoya: He didn't irritate me….
Milli: I can never understand you…. Bye…
Milli leaves from there….
Zoya think: It's been 3 months…. I was completely wrong about aditya sir…. He's not that much bad…. He's like a coconut… Hard from outside and super soft from inside…. Milli thinks that he's so rude… But i know… He's not…. First i join this job just for milli… But know i start liking my job…..
Aditya: Zoyaa….
Zoya reply while smiling: Yes sir I'm coming….
Aditya: I send you a location go there and collect some files from there… Actually my clients send some important meeting he can't come… Also peon is on leave…. Yash and me is also going for a meeting… So if you are free… Take milli with you….
Zoya: Milli is on leave…. She was not well….
Aditya: Ok…Call me if you need any help… I also send phone number of that employee….
Zoya: Ok sir…
Zoya reach the location and collect the file….
Zoya's taxi suddenly stop……
Zoya: What happened uncle?….
Driver: The tyre got punctured….It will take an hour as i don't have extra tyre….
Zoya: What should i do now?….
Driver: Book any cab or call for a transport…. This area is not too good….
Zoya: But i wanna reach soon….
Driver: Then Take care…. But still i suggest don't go alone…
Zoya: Don't worry uncle..I'll take care… Thanks for your advice….
Zoya leaves from there….
Zoya thinks:He was right….I must have call someone….This road is so deserted and empty….i should leave fast from there….
Suddenly zoya feels like someone is chasing her….
She looks behind but didn't find someone…. She turns and saw someone front of her….. She got scared….
Man: Where are you going?…come I'll drop you….
Zoya: No… Thanks…. I'll go by myself….
They try to stop her….. But she runs from there…..
She reached near a under construction building….they follow her…. Zoya saw them and try to leave from there….
They came near her….
Suddenly someone enters on bike…. And beat them all…..
Zoya didn't see his face as he's wearing helmet….
Zoya: Thank you for helping me….
He removes his helmet….
That boy: Finally my wish came true… Miss zoya siddiqui says thank you to me…..
Zoya gaves him a confused look….
He removes his helmet….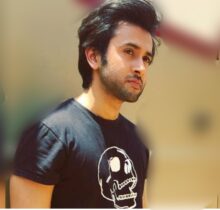 Zoya: Raj…
Raj: Are you surprised or shocked?….I thought that you'll be happy after seeing me…. You know how much uncle beat me because of you….
Zoya: I'm very happy to see you…..
Raj: Doesn't look like… You didn't even tell me that you're here….
Zoya: But how you reached here…
Raj: I just saw that goons and i came behind them….
Zoya: I'm asking that how you find me?….
Raj: If you forget I'll tell you that there is place where we can find anyone easily….Social media…. Your friend… What's her name?…
Zoya: Milli….
Raj:Yes…Milli… She post someone photos on social media….there i saw you…. And then i came here… To meet my bestie….
Zoya: Ohh…
Raj: Are you going to stay there?…. Let's go home……
Zoya and raj leaves from there…..
Raj: Where are you staying?….
Zoya: I take a house on rent…. First i was staying in hostel but it's very far from my office… So i shifted to a rented house….
Raj: Are you living alone…
Zoya: No… Milli lives with me… Actually she's sick so she is staying on her aunt house now a days….
They both reach home….
Zoya: How is abbu now?… Is he still angry?…
Raj: That day… He shows your anger on me…. He beats me very much… I still remember how hard he slaps me…..
Zoya: We're childhood friend….can't you even bear that much for me….
Raj: Don't show your fake concern … That day you cheat me also. …
Flashback:
Siddiqui: Zoya…..
Zoya cames…
Zoya: Jii… Abbu….
Siddiqui: Haider and his family is coming today for dinner…… So cook some sweets also… And wear something beautiful…. I know my princess looks beautiful in every dress…. Still get ready beautifully….
Zoya: But abbu….. They are just coming for a dinner?…
Siddiqui: Actually…. They're coming for a marriage alliance…. Haider's Son Armaan… Is a docter… They had a very sweet family…. I want you to marry him….
Zoya: But Abbu i never met him before…. How can i?….
Siddiqui: That's why I called them here… You both talk and understand each other…. He is really a very good boy….
Zoya: But abbu… I wanna complete my studies… I don't wanna get married now….
Siddiqui: Finding a good life partner for you is my responsibility… I'm just complete my responsibility… And you know that I'm not well now a days…. After your mom's death… I always wish to gave you best… And believe me Dr. Armaan is best…
Zoya: Ok… Abbu I'll met them…..
Haider's Family arrives…. Zoya met them…. Armaan likes zoya very much…. But zoya doesn't show much interest in him…..
Siddiqui: Zoya we have a surprise for you….
Zoya: What?….
Siddiqui: We decided to do your engagement today…and your wedding after 2 days….As we all are here…. Why to waste time….Bring rings…
Zoya: But abbu….
Haider: Siddiqui is right….. My son likes you very much….
Zoya:I wanna talk to you abbu… Will you pls come with me…
Zoya takes Siddiqui from there….
Zoya: What is this all abbu?…
Siddiqui: What happened?…
Zoya: You tells me that they are coming just for a dinner… Then engagement and all?…
Siddiqui: Zoya… He's a good boy… He will take care of you…
Zoya: But…
Siddiqui: Everyone is waiting… Let's go…..
Zoya get engaged with armaan….
Armaan's family leaves…
Zoya calls Raj…
Zoya: Raj… When are you coming?…
Raj: What happened zoya?… Why are you crying?… Is everything alright?… I'm coming in 2 days my work is almost done…
Zoya: Abbu… Wants me to marry his friends son… Today was my engagement… And wedding is in two days….
Raj: Congratulations….
Zoya: Are you a friend or enemy?….
Raj: Sorry….You can say no to uncle… You should have tell them… That you don't want to marry now… You want to complete your studies…
Zoya: You know raj… How much i love abbu?…. I never say no to him for anything….After ammi's death… He' everything to me….
Raj: That's my point… Uncle loves you very much…. He'll understand….
Zoya: I tell him… But he didn't listen to me….
Raj: Don't worry I'll try to come as soon as possible… Till the time you try to convince uncle….
Zoya: Ok…
Zoya tries to convince Siddiqui…. But he said that armaan is best for you…. You will start loving him after marriage… Arrange marriage are like this… I and your ammi also had a arrange marriage…. Zoya tries a lot but Siddiqui doesn't agree….
Marriage day…
Zoya is getting ready in her room… Her phone rang…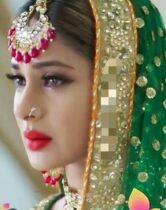 Zoya:Are you sure that everything will be fine…. Ok… I'll reach there……
Siddiqui comes there….
Siddiqui: You are looking very beautiful… Come down soon… Groom's family arrives….
Siddiqui leaved from there…..
Flashback ends…
Raj: That day you also cheated me….
Zoya: Sorry… Raj…But when i leaves from there… I was sure that abbu will ask you about me for sure… That's why… I change my flight… I didn't tell you about my location….
Raj: You was right…. Uncle ask me in all the ways….
Zoya: Is abbu still angry from me?….
Raj: That day… His friend humiliates him….they point fingers towards his upbringing  .. They're not friends anymore….
Zoya: This all happens because of me….
Raj: No… That was not your fault… It's been 6 months…. Only i knows how much uncle miss you….. He didn't tell anyone…. There is his concerns behind his anger…. I hope his anger melt soon and he forgive you….
Hope you guys like it…Tell you reviews in comment….Bye… ❤…