Hey Guys… I'm back with a new story… Yes i know i didn't complete my previous story yet… But i was stuck on a point or I'm confused… So i gave a pause to that story for sometimes… Today I'm here with a new story… I want it to be a short story…. But i don't know why i exceed word limit….. I just go with flow and don't know when they turn out to be very length. … But this time I'll try to manage… So without wasting time… 
Let's Start…. 
A girl is shown reading a book….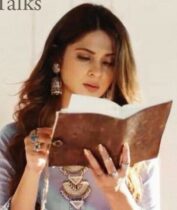 Her friend/ Roommate arrives….
Milli: Zoya…. What happened?… How was the interview?… Did you get the job?…
---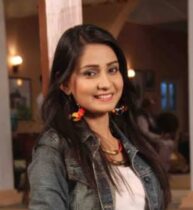 Zoya: No…. My fate is not that much good…. But i know I'll find a good job soon…..
Milli: Don't worry….
Zoya: How can't i worry…. You know that how much i need a job…..
Milli: I have an idea….
Zoya: What?…
Milli: I'm going for an interview today…
Zoya: So…. It's good… That you're going for interview… You also need a job. .
Milli: Ohh zoya… I mean that… You also come with me… Actually i already gave your details…Because i thought that if you didn't get this job… There must be a second option for you…
Zoya: What kind of job?….
Milli: A personal secretary….
Zoya: You know that i can't do full time job… It will affect my studies….
Milli: Try your luck… Give interview… If they hire you… Then tell them that you can work for half day only…
Zoya: But..?…
Milli: No.. If and but… Just come with me…
Zoya: Ok…
A man is shown in his car….. His phone rang…He attend the call….
Someone on call: Aditya Sir… Clients are coming in 5 mins…. When are you coming?…
Aditya: Ok… I'll reach soon…..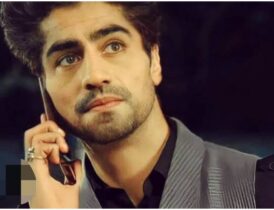 His car stops suddenly….
He asked his driver: What happened?….
Driver: I'll check sir….
Aditya: check fast… We're getting late…. Clients must be reached yet…. You all are useless… Can't you guys keep car serviced….
Driver: Sorry sir…
After sometime…
Driver: Sir… I…. I..
Aditya: What? ..
Driver: I'm sorry sir…. It's will take time… We have to call the mechanic…
Aditya: You guys can't even do a thing properly… Useless fellows… This deal is very important for me… I'll go by myself….
Aditya look for a transport….
He say a rickshaw and go towards it….
Aditya: Hey… Take me to that address…. Fast….
A girl: excuse me… Mister…. I stops him first…
Aditya: So what?… I'll pay him more….
Girl: Why you rich people think you can buy anything with money?…
Aditya: Everything in this world has a price… So it's not my issue..
Girl: You can't buy someone's time with your money… I wanna reach somewhere soon…
Aditya: So what?… I don't have time for your nonsense….
Girl: Listen mister… I'm not your employee or servant who listen each and every thing that you say and obey you. … And if you don't know… I'll tell you that you're such a ungenerous…. Rude… Arrogant… Annoying person…
Aditya: You….
I hope you like it…. First time i design or make a poster for my story…. So tell in comment section… How is it?… Did you guys like it….Also tell how's your exam going?… If any student read my story… Mine is going well…. Bye… ❤…. Take care…