Desire to the Throne_A Saga – Episode 9
Hey all!!!!
Recap: Adithya- Avantika wedding!!!!
Episode 9
Scene 1
Surya gets shocked to see him in that state. Sita too comes in and glares Surya. He gets ashamed to see Sunaina and Sita. He immediately rushes out of the room. Sunaina and Sita also goes. Mala fumes as her plan went in vain.
Sunaina sends Sita to her room and she sita all alone at the garden.
Urvi sees her and comes near her. Seeing her, Sunaina tends to leave but Urvi stops.
Urvi: Maharani, I know you will be angry on us. But we respect and adore you a lot. You are the best and finest queen.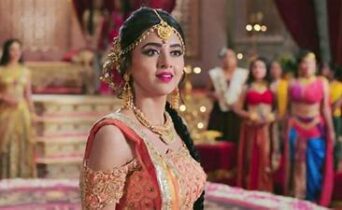 Sunaina: Yes, not able to protect my family life.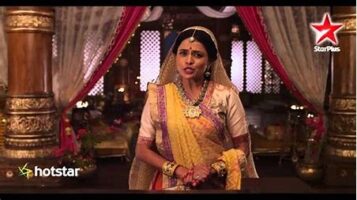 Urvi: No Maharani, you took care of it very well. We didn't come here to snatch your rights. We came here just to get our rights.
Sunaina: Whatever it is, I can't share my husband.
Urvi: I can understand your feelings but bua also a pity woman. She faced so many insults in her life.
Sunaina: Is she a pity woman? Do you know what she did today?
Urvi: What happened?
Sunaina tells about hypnotism incident which shocks Urvi.
Sunaina: Don't ever tell me that she is a pity woman. According to me, she is a witch.
Sunaina leaves angrily. Urvi goes to Karn shockingly and tells him about the incident.
Karn: What? Why did ma do like this?
Urvi: Even I'm confused. She is behaving odd these days. I feel there is some mystery and we are rushing their marriage.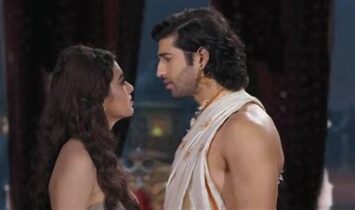 Karn: What do you mean?
Urvi: I mean we should take time in wedding. There is something we need to know.
Karn: What we need to know?
Urvi: We need to know why King has abandoned bua.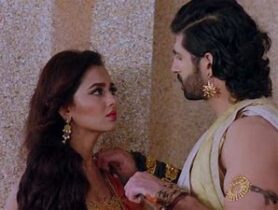 Karn: But how to find those things?
Urvi: We need to ask someone who is here from beginning.
Karn: But we don't know anyone.
Urvi: We can ask with guruji. He might help us.
Karn: Ok, tomorrow we will ask him. Now it's already late.
Urvi nods yes and they both sleeps.
Scene 2
The next morning,
Nakshatra along with Panchali-Arjun-Subhadra come to the kingdom.
All come to entrance to welcome them.
Sunaina, Surya and Bhoomika are shocked to see Subhadra coming.
Nakshatra: Swastika, bring aarthi plate and take aarthi to the new daughter-in-law of this family, Subhadra.
Everyone is shocked. Swastika does aarthi.
Bhoomika: Didi, how did Arjun marry Subhadra? You didn't even inform us.
Nakshatra: I'm sorry. But this is necessary. Panditji, I did what you told me. Now, Arjun has all the rights to become King, right?
Bhoomika: Didi…
Nakshatra: Yes Bhoomika, I'm sorry for you. I love Adithya too but our father, husband and the people love to see Arjun sitting on the throne. They want him to rule the kingdom. So, I didn't have any choice.
Bhoomika: You betrayed me didi. Always I was treated as a second option to everyone and now for my son also, same situation repeats.
Surya: Even if Arjun didn't marry Subhadra, Adithya would not become King due to his bad behaviour of marrying Avantika. My son Karn would become the King.
Nakshatra gets shocked to see Karn and Mala there.
Arjun: Enough of all these dramas, I don't have any interest to become the king. So, leave me. Panchali, come along with me.
Arjun and Panchali leaves. Subhadra feels bad.
Surya, Mala, Karn and Urvi too leave. Sunaina and the 4 princesses leave. Avantika and Adithya leaves together. Seeing them together, Swastika feels really bad. Bhoomika goes in angrily, Nakshatra follows her. Swastika takes Subhadra in.
Scene 3
Nakshatra: Bhoomika, listen to me. I did this for all our benefit. It is our husband's wish.
Bhoomika: Didi, please leave me alone. I'm controlling my anger.
Nakshatra: Why are you angry at me. I'm just fulfilling his wish.
Bhoomika: Just think of his wish. He wanted his first born to be the King.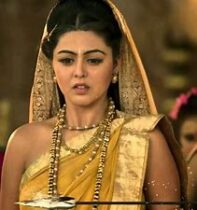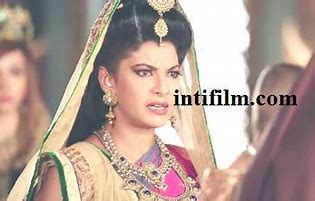 Nakshatra: Yes, Arjun is the first born.
Bhoomika: Really, then who is he?
Bhoomika shows a kid's picture.
Nakshatra: Rana…. but he is dead.
Bhoomika: You killed him.
Nakshatra: It was an accident.
Bhoomika cries and thinks of those incidents.
(FB)
After marriage of Nakshatra, she didn't become mother for many years. So, her father decided to get Bhoomika married to Pandu. He decided this as he knows Surya is very strong at mental ability skills but not in warrior skills. But Pandu is a great warrior. So, he needed an heir to his kingdom like Pandu. So, he got his daughters married to Pandu. After a year, Bhoomika got pregnant and gave birth to a baby boy. They name him Rana. Both Nakshatra and Bhoomika were happy.
Pandu: I want you both to be united like this. And also, my first born to rule the kingdom.
Both princess smile and they live a happy life.
After 1 year, during Rana's first birthday celebrations, Nakshatra and Bhoomika took him to the mountain temple. After their prayers, they were just seeing the beautiful sight of the mountain. Just then, an eagle drops a snake on both the princess, Nakshatra screams and drops the child. Rana falls from the cliff. Both are taken aback. All mourn for the loss.
After 1 year, Nakshatra becomes pregnant and gives birth to Arjun. After a year, Bhoomika gives birth to Arjun. Finally, all were happy.
(FB Ends)
Bhoomika: But, I'm not happy didi. Still now, I'm feeling the loss.
Nakshatra: I can understand, but think of the people. They love Arjun.
Bhoomika: Didi, I didn't ask to make Adithya as the King. But I'm asking why you people snatch things from us. First, you snatched my baby then after Rana's death, I lost my relation with my husband. He spent more time with you. I was left all alone. And now, your son is snatching away my son's happiness.
Nakshatra: Don't speak like this.
Bhoomika hugs her and cries!!!
Sunaina, princesses, Swastika, Panchali come there.
Bhoomika: Didi, let us keep our differences aside and solve this Mala's matter.
Nakshatra: How did you people let her come in.
Sita: Bua what to do? Papa is mad at her.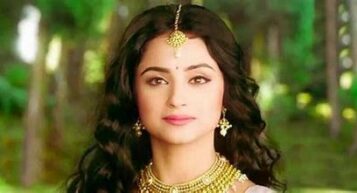 Sita tells them about hypnotism incident.
Nakshatra: I know she is a witch.
Sunaina: Please tell us the full truth.
Nakshatra: Ok, I will tell you everything.
(FB Starts)
Nakshatra and Bhoomika comes to know about Mala by Pandu.
Nakshatra: No, this should not happen. If this happens, then my wish will not get true.
She and Bhoomika goes to Mala.
Mala welcomes them.
Nakshatra: We know about your relation with our brother. We just want you to know that this is not possible. Better you please go away. You stand as a barrier in his growth. Take this money and leaves.
Mala, as she is a greedy woman, takes the money and agrees not to come infront of them.
Then they make Surya believe that she left somewhere and urged to marry Sunaina. He too marries her whole heartedly and they both lived happily.
Sunaina becomes pregnant.
Her delivery pain occurs. No one except Nakshatra was there in the palace. All went for the temple festival. She immediately called the doctors to come and treat Sunaina. But even the doctors went for the festival. She asks servants to call any normal people to see delivery. They bring Mala.
Nakshatra is shocked to see Mala.
Nakshatra: You stay here?
Mala: No princess, I came here for the festival. I won't go infront of the King. Now servants came in search of ladies, so I came. Shall I see the delivery.
Nakshatra allows her.
Sunaina delivers a boy but he was not crying at all. Sunaina faints due to the pain.
Mala: Princess, he is not making any moves. He is dead.
Nakshatra gets shocked.
Nakshatra: Why this happens with us? Only now, Rana left us. We are slowly overcoming that. Now this baby also left us.
She sobs. She asks Mala to take the baby and go. If everyone sees the baby then everyone will mourn a lot.
She gives more money, all her jewels to Mala.
She also takes the baby and goes.
Sunaina wakes up and see everyone around her. She asks for baby and gets to know that it is died. All feel sad. She cries so hard.
(FB ENDS)
Karn and Urvi hears this from standing outside of the room.
Sita consoles Sunaina.
Nakshatra: Even then she was not married and was not pregnant at all. But if the baby was alive, he would be Karn's age only.
Bhoomika: Didi, did you see any identification marks on the baby's body.
Nakshatra: Yes, he had a wheel shaped mole at his right feet.
Karn checks immediately and gets shocked.
Urvi: This means, you are the son of….
Karn: Sunaina…
Karn and Urvi come in calling Sunaina as ma.
All turn and shocked to see them both.
Karn shows them the mole.
All get happy.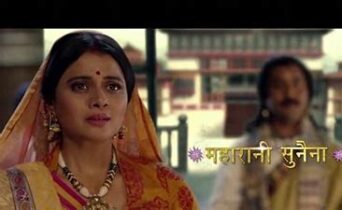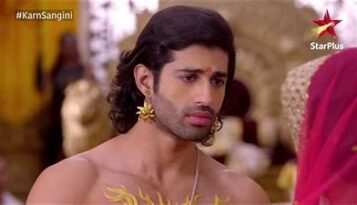 Sunaina hugs him and kisses his forehead.
Sunaina: You are my son.
Karn: I'm sorry for badmouthing about you.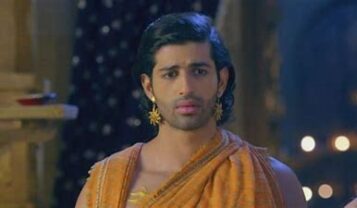 Sunaina hugs him and cries.
Sita, Urmila, Mandavi, Shruthakirthi too hugs him in joy.
Urvi sees them happily.
Karn: Finally, I got my family.
Bhoomika: Now we have to bring out the truth from Mala.
Urvi: Rajmata, you don't worry. I will take care of it. Tomorrow morning, Mala will accept her crimes.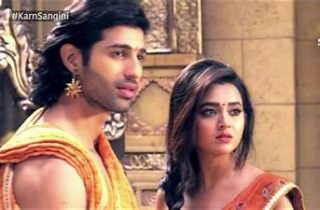 Nakshatra: How?
Urvi: Just wait for this one night to get over.
All are happy seeing Karn and they rejoice.
Scene 4
At evening, Swastika comes to the garden and sees Avantika and Adithya feeding each other.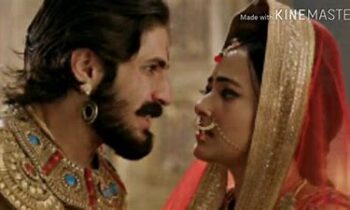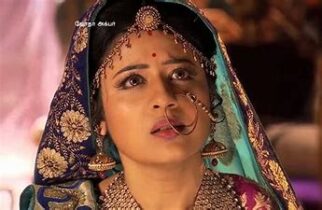 Avantika: This is bad. You should spend time with didi too. She will be sad.
Adithya: I don't care about anyone. Now my only focus is to protect you and our baby. Come, eat this.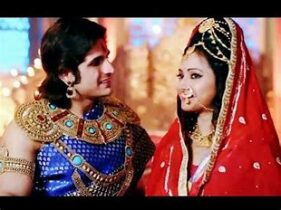 She eats. She feeds him too.
Adithya: Don't leave me once again.
Avantika: I won't leave you again. I will be with you in all our seven births.
She lies on his shoulders.
Swastika sees this and gets sad. She goes to temple for solace.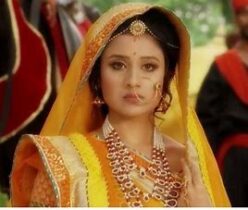 Swastika: Matarani, why are you doing this to me. I have not done any wrong to anyone. Then why people hurt me. I came here with so much hopes. But everything went in vain. I want to go my kingdom. I want to lie on my mother's lap and want to cry. I can't handle this stress. Please make my life better.
She prays and turns to see a man who is a look-alike of Adithya. She is shocked to see him.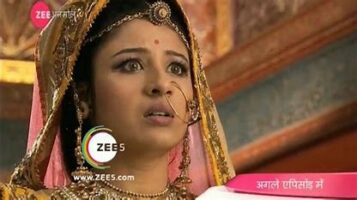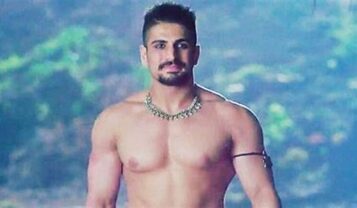 He too sees her. She faints seeing him. He comes to her and holds her from falling. He sees her beauty and falls for her at that instant. As there is no one in the temple, he takes her to his hut.
An old lady come out and ask him who is this.
Lady: Rana, who is this?
Rana: Don't know ma. She fainted at the temple. She has fever itseems. There was no one. So, I took her and came here.
Lady: Her looks indicate that she belongs to a royal family. We don't know about them as we came here only 2 days back.
Rana: Ma, first treat her. We will see that later.
Rana's mom removes her head wear sees the sindhoor.
Lady: She is a married woman.
Rana gets disappointed to know that. He feels bad and goes out!!!!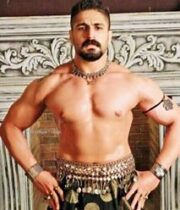 His mom treats her…
Time goes on, but she does not wake.
Panchali searches for Swastika everywhere and tells Bhoomika that she is nowhere seen.
Bhoomika and Nakshatra gets shocked.
Arjun: I will send soldiers to see her. Where is Adithya? Call him.
He comes there with Avantika.
They both gets shocked to know about Swastika missing.
Avantika cries.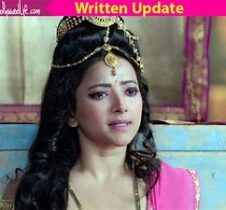 Adithya too worries.
Adithya: Don't worry, I will go and search her.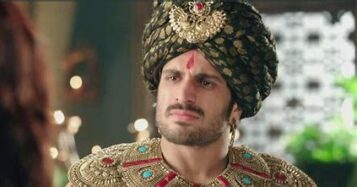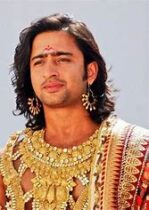 Arjun: I will too come along.
Adithya: No bhai, you stay here and take care of everyone. She is my wife and my responsibility. I will see her.
Bhoomika gets happy to hear this from him.
He leaves.
Adithya thinks why does he feel so bad when Swastika is not near him…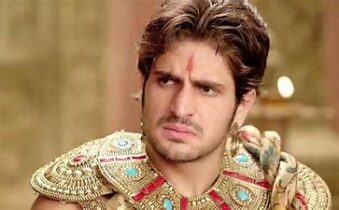 !!!To be Continued!!!
Precap: Rana take care of Swastika… Subhadra ask Panchali to stay away from Arjun… Mala's truth comes out…