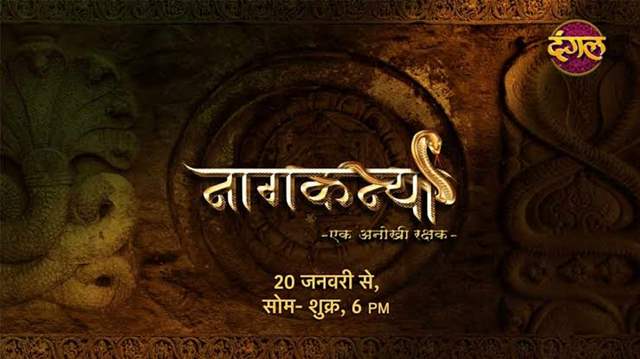 Dangal TV's Naag Kanya to go OFF-AIR within a month

Warning: A non-numeric value encountered in /home/ftpusers/tellyu/public_html/wp-content/themes/publisher/includes/func-review-rating.php on line 212

Warning: A non-numeric value encountered in /home/ftpusers/tellyu/public_html/wp-content/themes/publisher/includes/func-review-rating.php on line 213

It's a race between the plethora of tv channels today who are bringing in new shows every other day to rake in more TRPs and taking the ones now generating views, off air. Dangal TV too is all set to witness a few programming changes which includes a few shows going off-air, and a few shows coming on-air soon.
A few days ago, there was news that Laut Aayi…Naagin's second season titled Naag Kanya will be coming soon just over a month ago. The show went on-air on 20th January 2020 but didn't create the expected buzz.
Now it seems that the show hasn't managed to grab decent numbers and is seemingly all set to go off-air soon due to low ratings. The show starred Heena Parmar as the female protagonist opposite actor Ankit Narang. Although the new season has the concept of super woman vs. super villain and every week a different story is served, yet the magic was missing.
The show is produced by Triangle Films who is now all set to come up with another show, Alif Laila on Dangal TV.

Warning: A non-numeric value encountered in /home/ftpusers/tellyu/public_html/wp-content/themes/publisher/includes/func-review-rating.php on line 212

Warning: A non-numeric value encountered in /home/ftpusers/tellyu/public_html/wp-content/themes/publisher/includes/func-review-rating.php on line 213