Dadi Amma Maan Jao Review: Sweet story describing family values
Star Plus' new show Dadi Amma Dadi Amma Maan Jao brings a cute story of two granddaughters Shraddha and Anjali taking really good care of their grandparents Azuba and Aaji. The show brings a sweet and adorable tale which describes the bond between grandparents and grandchildren. Its the first time ever concept. The light take on relationships brings deep thoughts to awaken conscience. It revolves around Pradhan family, who is very loving and well connected through the strings of hearts. The values, upbringings and beauty of joint family are seen. There is situational comedy to lighten the mood.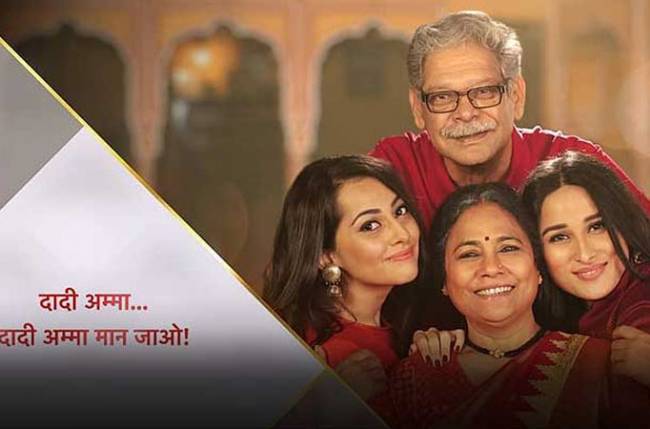 Main Characters:
Azuba and Aaji: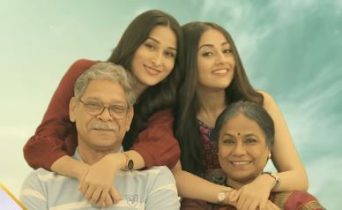 They are the adorable grandparents. They have little fights going on all day. They create much noise, which is melody for their granddaughters. They love Anjali and Shraddha a lot. Azuba is happy to be surrounded by the Tridevi. He praises them a lot. Aaji reminds the girls that she is their grandma. She teaches them good values, while they teach technology to the old cuties. Aaji doesn't want her granddaughters to save money to just spend lots on Azuba and her. Aaji is more practical and uses her life's experiences to mentor the girls.
Anjali: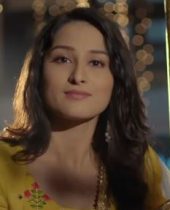 She is the elder granddaughter. She is simple at heart, smart, determined, responsible and focussed girl. She treats her grandparents like kids. She loves them and cares for them like a responsible child. She wants to be dutiful first and then look after her own life. She is practical, but selfless. She doesn't want to accept love in life. She has a small world. She doesn't get wings to have big dreams. She gets rejected in her interviews. She wants to end the difference between small and big cities. She wants to make her grandparents proud. She sometimes feels tied up by her responsibilities. She deals with her inner dilemmas. Her grandparents are her motives to live. Anjali doesn't want to get married. She can't turn away from her responsibility. She knows Shlok won't be able to fulfill her responsibilities. She also feels the pressure to balance her life and responsibilities.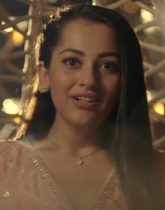 Shraddha:
Shraddha is the youngest family member. She is much pampered by everyone. She is carefree, cheerful and very sweet. She likes to get attention from everyone. She doesn't feel the responsibility. She is shadowed by her elder sister. She awaits her life's journey beginning on a good note. She loves her family a lot. Her sister is her strength. She doesn't have any tension about the way her life is progressing, unlike Anjali. She wishes to complete Anjali and Shlok's love story. She wants to live with her grandparents forever. She loves her life just because of cute Aaji and Azuba.
Shlok: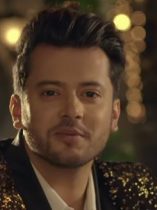 He is a handsome, good-hearted and loving person. He is very innocent. He is Anjali's helpful neighbor. He is shy and holds feelings for Anjali. He doesn't have courage to confess love to Anjali. He holds all the best virtues. He wants to achieve his love. He loves his dad a lot, but is scared of his mom. He isn't worried for his future. He believes in destiny. He is much close to his younger brother. He is a mentor for Dhruv. He loves to spend time with Anjali's grandparents.
Dhruv: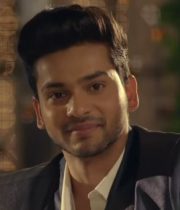 Dhruv is a cool, cute and self-obsessed guy. He doesn't care about anyone. He wants to live his life on his own times. He enjoys every bit of his life. He admires himself. He boasts of his good looks. He feels like he is a superstar. He wants the people to admire him too. He is naughty at times. He helps Shlok in his love story. He is Shraddha's good friend. He soon falls in love with Shraddha.
Cast:
Sheena Das as Anjali Pradhan,
Anagha Bhosle as Shraddha Pradhan,
Mohan Joshi as Dada/Azuba,
Seema Biswas as Dadi/Aaji,
Abhishek Singh Pathania as Shlok,
Ankit Raizada as Dhruv,
Shilpa Tulaskar as Rekha
Sachin Parikh
Sonia Shrivastav
Story So Far: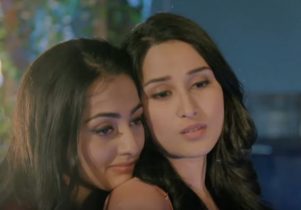 The story is about Aaji and Azuba. Anjali and Shraddha have the big responsibilities of their grandparents. The simple life of the sisters is seen. They love each other a lot. They aren't able to fulfill their dreams. They give their priority to their family. They are much rooted. Anjali has a dream to open a fashion boutique. She gets away from her dreams. She feels inferior seeing the rich and trendy designers. Azuba is a retired commander. An accident changed his life. The family doesn't want him to go and celebrate republic day. Azuba wants Anjali to get married. She gets irritated with the thought that she will be leaving her family. She doesn't want to make new relations that cuts off her old relations.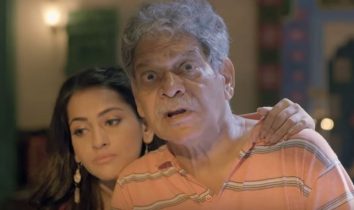 She tells Shraddha that she can't balance her life after marriage. She feels its better to avoid love and marriage. She feels suffocated in the limiting city. She wants to achieve much in life and live free in some big city, taking her family along. She wants to get successful just to make the family proud. Shraddha supports Anjali. She tells Anjali that their dreams will get accomplished because of their grandparents. Anjali gets into an argument with Azuba. She goes on the terrace to smoke. Shraddha stops her. Anjali burns her designs. She vents her anger. She feels bounded by the responsibilities.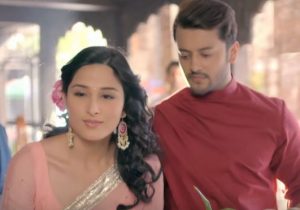 Anjali has a secret admirer, Shlok. Shlok wants to marry Anjali. Shlok and Dhruv meet Shraddha. Shlok tells that he loves Anjali and promises to keep her happy. Shraddha promises to help him. She takes him home to meet Anjali. Shlok confesses love to Anjali. She questions him if he could leave his own life's priorities and take care of her responsibilities. Shlok likes her dutiful side. Shlok's mother Rekha loves her sons a lot. She is ready to accept their choices, only on a condition that her Bahus won't carry the responsibilities of their Maayka. She wants Anjali to leave her Maayka forever.
Our Take: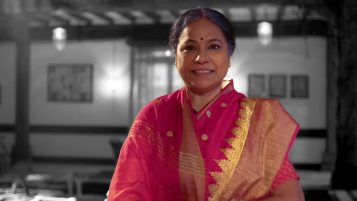 The show brings a good concept, morally strong and righteous. Every child and grandchild must be dutiful towards elders, be it parents or grandparents. The story brings a joint family in picture, with a twist. Its just the grandparents with the granddaughters making a short and sweet family, filled with love and respect. The four of them make their happy family. Aaji and Azuba nourish Anjali and Shraddha's lives with their values and teachings. The story also holds scope because of the love lives of the girls. Anjali and Shlok's love story begins to get hurdles because of Rekha. Shraddha and Dhruv's love story will be bringing light elements in the family drama.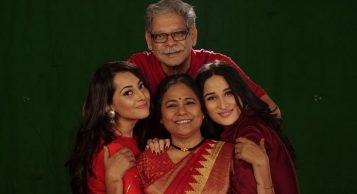 The show isn't a Saas-bahu drama. But, there is a Saas-bahu angle with Rekha opposing Anjali. Still, the story keeps you glued by its sheer simplicity. Coming from Rajshri Productions, the show does well in the character detailing and screenplay. Actors casting is brilliant. Sheen shines as Anjali. Shraddha brings the fresh appeal in the show, along with Abhishek and Ankit. Seema, Mohan and Shilpa are the highlights of the show. Like the title, the story is also sweet and unique. Viewers can hope that the plot keeps going on the right track.
Overall:
A perfect watch for the family. Clean, decent, relatable story with realistic characters, woven with love.
Our Rating:
4.5 out of 5
Feel free to post your reviews in comments below. All off-topic comments will be deleted.