CONNECTING HEARTS [LOVE SEASON-SECOND STORY FOR SHUBHGUN-SHOT TWO]
Shubh was mesmerised with Shagun's words. As soon as Shagun was leaving Shubh held her hand from behind.
Shagun : Shubh!!
Shubh : Will you please dance with me , Shagun .
Shagun smiled and nodded her head.
They started dancing and at a turn they held each other very close and looked intensely towards each other's eyes
[Jab kisi kee taraf dil jhukne lage 
Baat aakar zuban tak rukne lage
Aankhon aankhon mein joh ikraar hone lage
Bole do agar mujhe pyaar hone lage
Hone lage…Kuch hone lage…..
Pyaar toh honaa hi thaa … Pyaar toh honaa hi thaa plays.]
Shubh : Shagun I asked my heart
Shagun ; And what it told ?
Shubh : It is simply beating your name Shagun….Shagun…Shagun….. What does that mean ?
Shagun kept her eyes away from Shubh.
Shagun : I need to leave….
While Shagun was about to leave suddenly her leg got slipped and Shubh hold her in his arms. They both share a romantic eyelock.
Shagun : Today you won't utter all those stuffs
Shubh : What ?
Shagun : That day my dupatta was fell on your face and you was giving a long lecture to me . Now these type of  moments also happen in serials only, Hey naa ?
Shubh : Now a days I am liking all those things and I want to happen it in real so that you will be with me .
Shagun ; Why ?
Shubh : Ask your heart, you will get it . You only said this to me.
Shagun : Shubh some one will see us like these , then
Shubh : Let them see, I don't mind because I want to stay long in this moment with the sweet Dupatta Girl .
Shagun : Your arms will get pain if you held me like these long .
Shubh : I am ready to bear it. Shubh is nothing without Shagun.
Shagun blushed in smile . Slowly they came back to their positions.
Shubh shut his eyes and extended it towards Shagun. She also closed her eyes and kept her palm on his shoulder. Shubh and Shagun joined their foreheads together and Shubh gently kept his palm on her shoulder.
Shubh : These few months I realized how much valuable are you in my life. I swear now I can't hold myself from coming to you. Will you accept me as your better half and allow me to love you forever ?
Shagun : I also felt something special in these months . Time changes everything and when our friendship blossomed to next level we itself were unaware of it. I also cant stop myself from meeting you , because you are really very much important in my life. I am already devoted myself to you and there is no question of asking that one what I need is to know whether you will hold me like these always ?
Shubh : Always , Shagun.
Shagun : I will intentionally put my dupatta, saree's pallu on your face . And what will you do ?
Shubh : I will held you too inside that and will burst the rain of love .
Shagun : Then I am ready to become your better half, Shubh.
Shubh : I love you madly Dupatta Girl
Shagun : I also love you Angry Babe.
They hugged each other passionately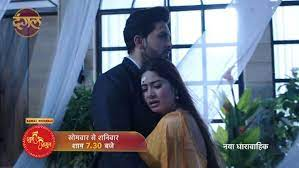 After some days
Maa : Mmhh…. Shagun congrats that finally you made this angry man to fall in love
Shagun : Maa you only said me to look the beauty of his heart and I made him to realize that he has to listen his heart too.
Maa : That's true beta, I am so happy for you both.
Bhaiya : Shubh beta, Take care of my sister well. Respect and Love your partner to the core.
Bhabhi ; Haan Shubh – Shagun. When you two do this and trust each other life will be beautiful .
Shubh : Ji Bhabhi- Bhaiya.
Maa : They have confessed their love and now we have to give them their best moment too, So it's fixed. You both are getting married.
Shubh- Shagun smiled happily
They both tied the knot and entangled themselves in single garland romantically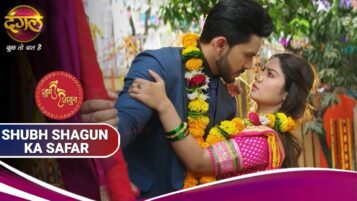 Their families were very happy with their decision and they send them for a honey moon. As it was a rainy night when  they reached the spot they both were drenched in rain
Shubh gently held Shagun towards him
Shagun : Shubh
Shubh placed his index finger at her lips
Shubh : As you looked my heart's beauty please allow me also to look your heart's beauty. I know already I am there but I want to become yours truely by body and soul.
He gently opened the back dori of her saree and runned his fingers on her back. Shagun shut her eyes and tangeld her fingers on Shub's shirt
[Moti lehar jaise do hi milan
Ek duje ke mein ho hee milan 
Dil se ban jawun Shubh ….Shagun….Aah…..Aaah….Shubh Shagun plays ]
Shubh and Shagun gently stepped into bed
Shagun ; Our hearts have find the right person. It's time for us to engage ourselves at the zest of love.
Shubh : Yeah Shagun, I want to enjoy every bit of love from you without any limits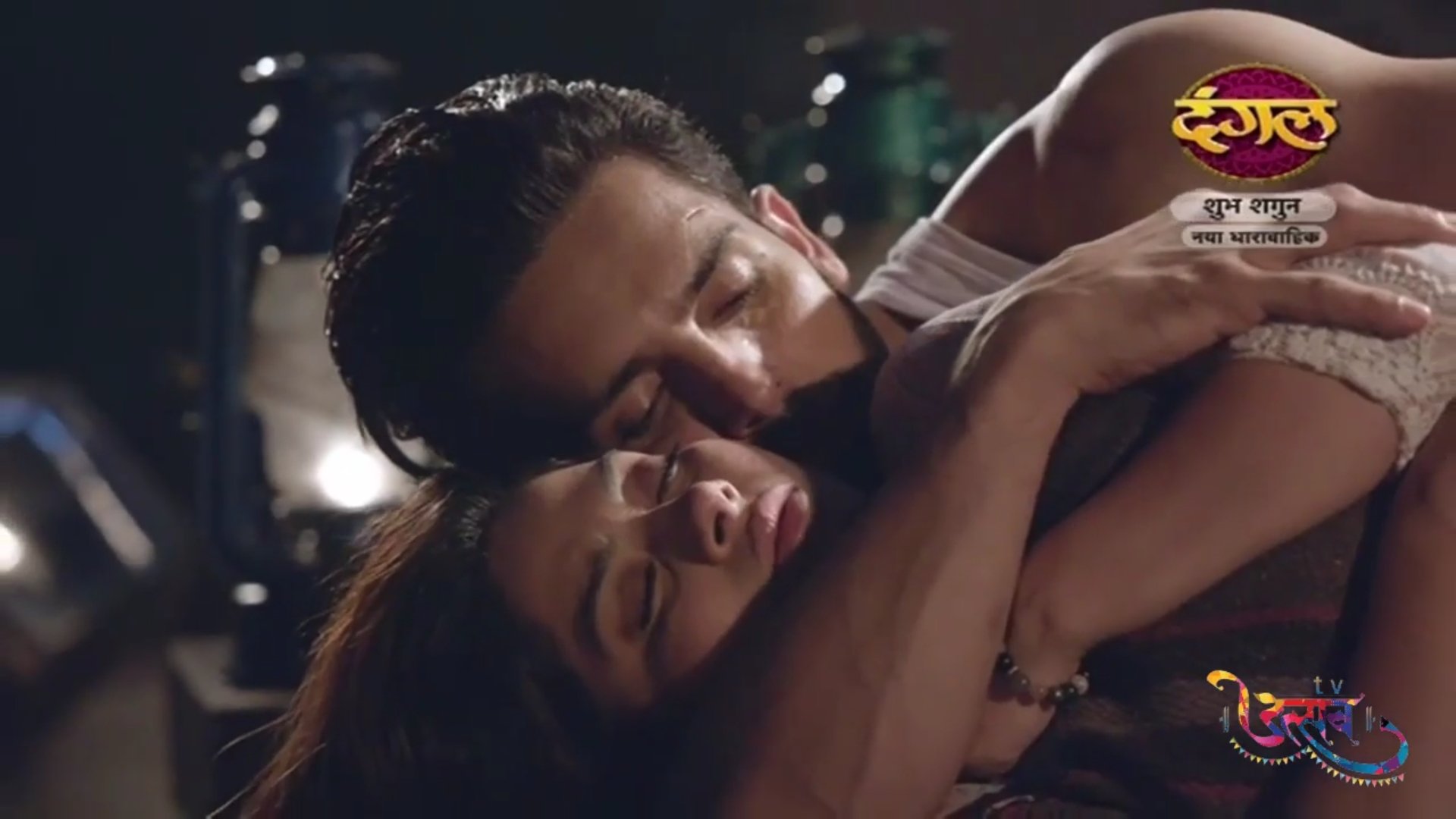 They both get intimate by soul and body at that rainy romantic night as their hearts connected them together.
AN : SO THIS ONE IS ENDING HERE. NEXT ONE IS FOR ANUBHAV AND GUNGUN . KEEP WAITING FOR LOVE SEASON AND PLEASE SUPPORT ALWAYS….THANKS TO EVERY ONE WHO READ THIS ONE