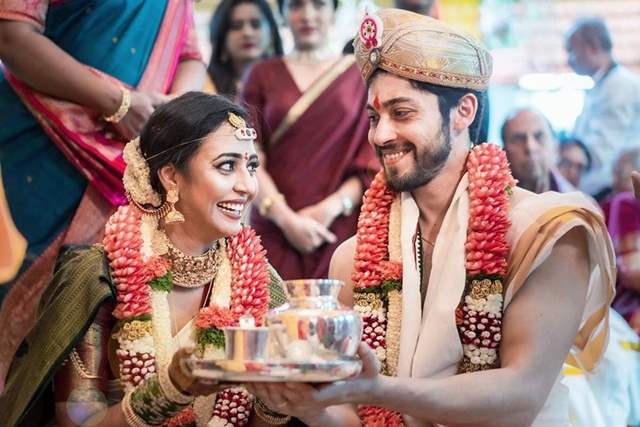 Weddings are on a deluge and quiet literally everyday someone is getting married. Actor Kiran Srinivas who was seen in popular shows like Dahleez, 24, Zindagi Wins took the vows and the pictures are speaking volumes about what a fairy tale event it was.
He got engaged to his long time girlfriend, Hitha Chandrashekar, a Kannada actress, in May 2019. The duo got married in South Indian wedding and the pictures are absolutely stunning. Have a look:
Hitha took to her social media to thank her fans and family for their wishes and blessings. Kiran also posted a picture from their wedding in his Instagram account with the caption, " Partners in crime, OFFICIALLY . #hitandran #mindricouple.