Riddhima : What the hell means I won't get salary ? Is this an office ?
Angrey : Shh!! Dheere bol ,Boss will hear it
Riddhima : I am not scared off him
" Angrey " . A man called him with a loud voice. Riddhima looked him in anger . He looked her keenly
Riddhima ; Mr. Vansh Singhania, it's been 4 months I haven't got my salary. Can you give a valid reason for not giving salary ?
Vansh : This is company's rule. Newly appointing staffs will get salary only after an year .
Riddhima : What kind of rule is this ? And if it was a rule then why you didn't tell me when I joined here ?
Vansh : Zaruri nahi samjha .
Riddhima : What ? Are you a man or a sadist ? You need slaves, not staffs. If you won't give it then I will file complaint against you .
Vansh : Angrey, tell her that she already signed an agreement at which this rule was written at page 8 , paragraph 10, point 6.
Riddhima : Is it ? Where is it ?
Angrey gives the file
Riddhima checks and gets shocked
Riddhima : How can a person read all pages and pages while joining ?
Vansh : I asked you clearly do you read each sentence,each wording before joining and you nodded your head much confidentally.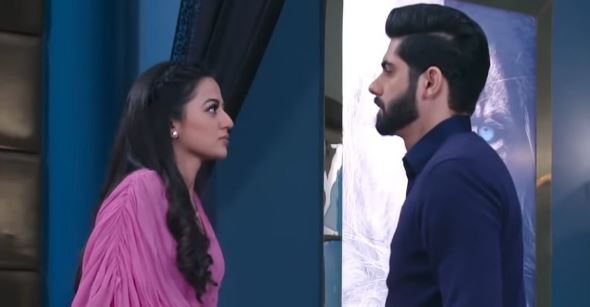 Riddhima : That was my necessity
Vansh ; And this is my company's necessity. Now stop uttering and focus on work
Riddhima thought : It's all my bad fate. I am helpless to do this job. But Vansh , beware of me . I will definitely seek revenge for doing this to me .
Next week 
Riddhima applied a leave application for attending a wedding. Vansh called her in cabin.
Vansh : You can't take leave for this silly things
Riddhima : My cousin sister's wedding is happening and I have to be there .
Vansh : You can't took leave within these one year . Tell them to postpone wedding and what's need of you there ? You are not the bride !!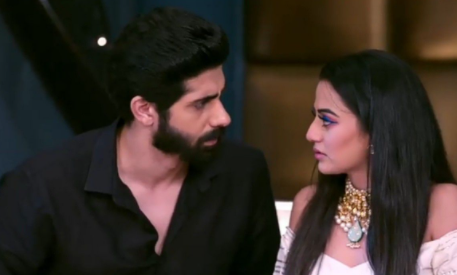 Riddhima : I wonder are you a human being or a beast who have no emotions at all . Everytime either anger or screaming one word ….Angrey…Angrey. Bechara , he is your P.A. But you are treating him as if he is your body guard for 24 hours.
Vansh :Riddhima !!!
AN ; Hello guys, This is the first time I am trying writing for Riansh,. The plot is not similar to the original show , this is just an imaginary story which is inspired from a Telugu movie Boss. But not the whole story will be like that movie, I have added changes on it. Keep reading and express your views in comments