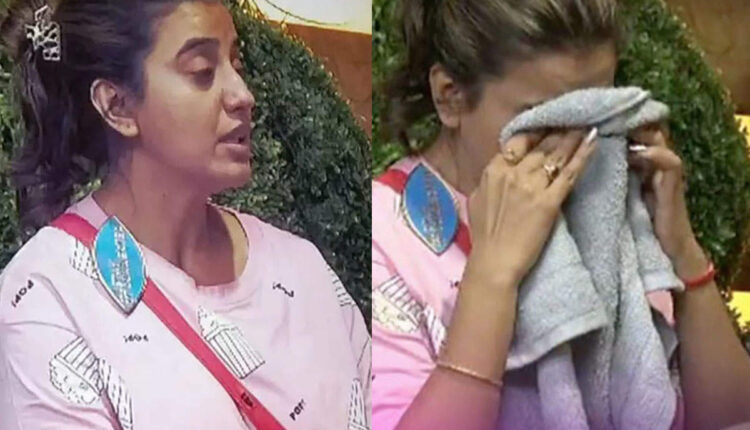 Bigg Boss OTT: Heated argument between Akshara Singh and Neha Bhasin; Akshara calls Neha 'Badtameez Aurat'
Akshara Singh and Neha Bhasin who were recently seen having a heart-to-heart conversation were expected to maintain peace at least for a few episodes. Akshara warned Neha about Pratik's game plan to use her popularity but things went south when Neha confronted Pratik and he denied all the allegations.
The latest episode of Bigg Boss OTT witnessed a heated argument between Neha and Akshara during a task. The contestants were assigned a task where they were supposed to spend 30 minutes calculated on the basis of their presence of mind. Those who have been following the show must have seen the task in the previous season as well which led to the elimination of Jasmin.
During Akshara Singh and Millind Gaba's task, Pratik talked about the conversation between Akshara and Neha. Akshara, who had confided in Neha, was shocked to know that Neha has already confronted Pratik about it. Pratik, justified Neha's act and said that she is his connection and she is bound to tell him.
Later Pratik tried to confront Akshara and asked for clarification but she denied saying she is in no mood to clarify anything to anyone.
Neha Bhasin also tried to intervene but this triggered Akshara and she lost her calm. Akshara told her, "You leave, don't shout at me. I won't tolerate it. I asked not to tease me because I am not in the right frame of mind."
Neha was also in the mood and challenged Akshara to bring it on. Akshara said, "You will be whatever you are at your home, and even I have earned a name for myself and have entered this house. Aa na aa naa, kya hota hai?"
She even called Neha a "badtameez aurat" and asked her to get lost." I will not tolerate anything anymore. I have given enough respect but not anymore" she said.
Later, Akshara justified her action to Millind and told her, "Haath dikhaakar baat kar rahi thi Neha. Nobody can speak to me in this tone and it was important for me to react at that moment." Milind asked her to calm down and not pay attention to her.