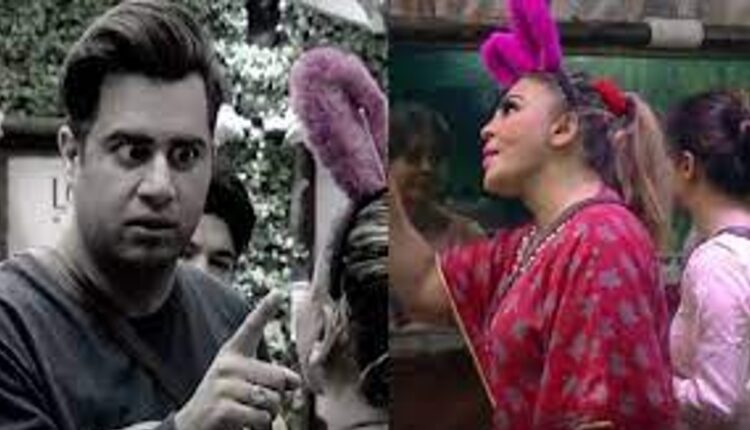 Bigg Boss 15: Rajiv Adatia confronts Rakhi Sawant for making a homophobic comment on him
Model-turned-entrepreneur Rajiv Adatia, recently made an announcement in the house that will be the best entertainer Bigg Boss has ever witnessed. He challenged Rakhi Sawant for the title of entertainer of the Bigg Boss 15 house.
Amidst the quest to become the best entertainer, the latest episode witnessed Rajiv complaining about Rakhi to Rashami and Umar. He tells them that Rakhi called him 'Meetha' the other day and he didn't react because he didn't what the word exactly meant. Umar supported Rajiv on it while Rashami advises him to convey his feelings to Rakhi.
For the unversed, Rakhi when came inside the Bigg Boss 15 house was offered tea by Rajiv. Rakhi took a sip from the teas and said, "Ye Rajiv khud bhi Meetha hai Aur itni meethi chai banayi hai".
Well, when Rajiv tried to confront Rakhi on this the two got into a massive fight Later Rakhi also transferred Rajiv from Kitchen to bathroom duties because she doesn't feel like eating the food the Rajiv was preparing. Apparently, Rajiv was arguing while cooking the food and Rakhi pointed out that he is spitting while talking which is eventually landing in the food he is cooking.
This lead to a huge argument where the non VIPs turned against the VIPS and the matter turned into a huge brawl.