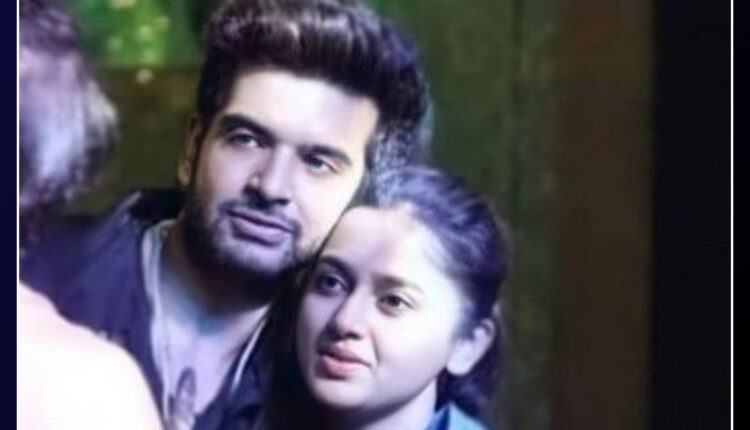 Bigg Boss 15: Karan Kundrra confesses his liking for Tejasswi Prakash; says, 'achhi hai bandi'
The upcoming episode of Bigg Boss 15 will witness Karan Kundraa, once again, admitting his feelings for Tejasswi Prakash. In a conversation with Karan. Akasa teases him and asks if he has a crush on anyone.
Karan Kundrra replies, "You already know, I have a crush on her (Tejasswi Prakash). Hai vo comedy life mein thodi si, extremely cute hai, achhi bandi hai"
Akasa Singh points out Tejasswi to confirm. Karan blushes and tells Akasa to stop pointing her finger at her. Akasa also tells Karan that she thought only Tejasswi had feelings for him but Karan tries to clarify that there is nothing from her end.
Akasa however assures Karan that Tejasswi has feelings for him but Karan agrees to disagree once again. Now that Karan has expressed his feelings for Tejasswi it will be interesting to see how Tejasswi reciprocates to this news when and if it reaches her.
Earlier in a conversation with Tejasswi, Karan has confessed being fond of her. He'd said, "I am extremely fond of you. Mujhe expression issue hai. I wasn't happy when you went inside the main house. I was even making faces. It took a lot for me to actually say 'Teju I miss you a lot.' It might have happened that we have never spoken, but I have a problem in expressing my emotions."
Tejasswi replied to him saying, "When I was upset, you didn't do anything about it. I am not saying that you should be caring and all, but as a courtesy, you should at least ask." Karan said, "Notice, whenever there is any commotion happening, I am always there to see that if you are ok. You be you. So I am telling you this that I need to be given rights. So now that you know, I will be there for you."
Netizens are already supporting the two and are lovingly calling them #Tejran.