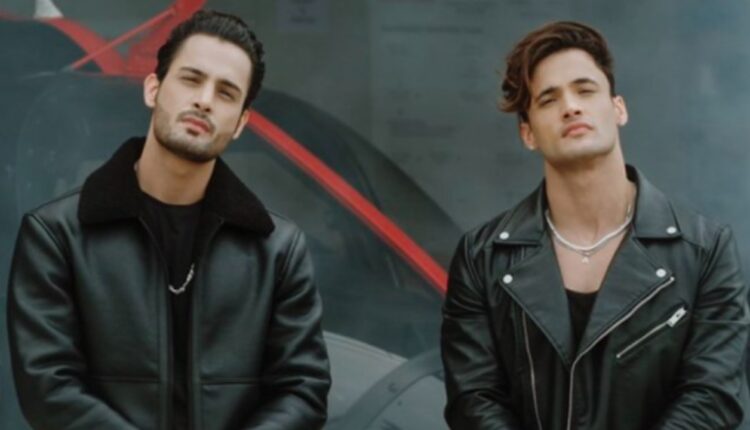 Bigg Boss 15: Asim Riaz talks about Umar Riaz's elimination from the show, calls it unfair
Bigg Boss 13 fame Asim Riaz has finally broken his silence on brother Umar's shocking eviction from Bigg Boss 15. In a recent interaction with the media, Asim talked about it and called the eviction unfair.
He said, "Obviously the eviction was unfair because this is not the first time that someone has pushed someone in this season. But they were retained in the season and Umar was asked to leave the show. In this season, there were other contestants also as I said earlier, but as Umar was the strongest he was evicted."
Asim adds, "Umar was a threat to other contestants. He was loved by everyone outside. Karan Kundrra had pushed Pratik and there were other incidents also but then no action was taken at that point of time. This time Umar was asked to leave, if they really wanted to be fair they should have taken the decision at that time also but they didn't."
Talking about Umar's popularity and fanbase, Asim shared, "I still feel that Umar was evicted from the show as he was very strong and he was not letting others shine. If you closely observe the Weekend Ka Vaar also, Umar was discussed and they were saying that Umar is so strong that he is not letting others become strong. As far as audience votes are concerned we all know everyone is saying he had received 70 percent votes to be retained on the show. Unfortunately, he was still evicted. His fans have made a record of 10 million tweets and nobody has achieved this much. This unfair thing has not happened for the first time in the show, we all know it has happened many times in the past."
Expressing his gratitude for the celebs and fans who rooted for his brother Umar, Asim said, "Thank you to all the celebrities who have tweeted in Umar's favor. They did because they knew his eviction was unfair and it makes sense to tweet. They tweeted because we all have seen the amount of violence people have done in this season but no action was taken then. Umar in fact didn't even push, he was instigated to do it. The most interesting part I saw the weekend ka vaar, the other contestants were getting guidance that because of Umar they are not able to play their game. They were told Umar ke wajah se ye nahi horaha, Woh nahi horaha. It is an unfair decision. But I am happy that Umar has won so many hearts. Usse Badi koi cheez nahi," he concluded.