Bhagya Lakshmi brings a heart-warming story of a middle class girl Lakshmi, whose life changes in a moment after a bus accident. She loses her parents in the accident on the day of her wedding. Her life's struggles begins the moment her parents pass away. Lakshmi's wedding gets cancelled and she expects a new start. Her life turns upside down when she gets married to Rishi Oberoi, son of the famous and rich industrialist Oberoi family. She gradually learns the wedding purpose, that's to save Rishi from his predicted death.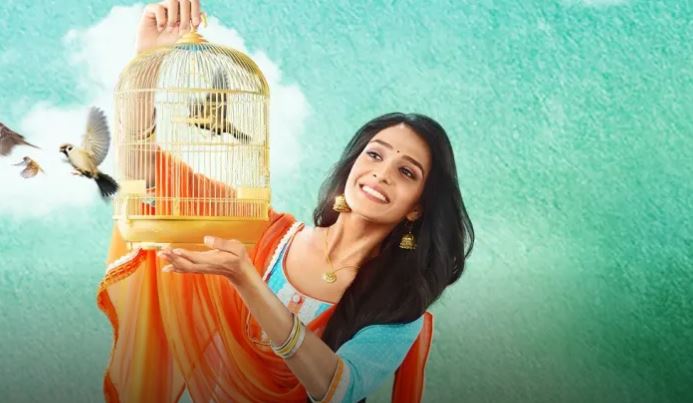 Main Characters:
Lakshmi: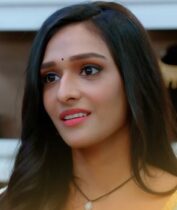 Lakshmi is a selfless girl with simple dreams. She doesn't dream of money or any worldly comforts. She dreams of nourishing her relations with love. Lakshmi belongs to a middle-class family. She has received much love from her parents, until their last day of life. She gets broken down by their death, but shows another positive virtue in tough times, that's courage. Lakshmi turns out to be a strong and independent girl, who finally speaks up to get life and fate in her favor. Lakshmi meets Rishi, who is just someone chosen by the fate for her.
Rishi: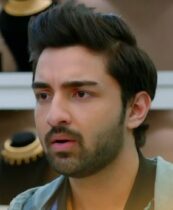 Rishi is a simple, handsome, smart and rich guy belonging to the industrialist family. Rishi doesn't show any attitude of his richness or Oberois surname. He stays grounded at all times. Rishi believes in fate once he meets Lakshmi. He develops liking for her. Rishi is replica of Lakshmi's selfless personality. He is also helpful like Lakshmi. He doesn't mind going an extra mile to help others.
Cast:
Rohit Suchanti as Rishi Oberoi
Aishwarya Khare as Lakshmi Bajwa
Smita Bansal as Neelam Oberoi
Uday Tikekar as Virendra Oberoi
Parul Chaudhary as Karishma Oberoi
Hemant Thatte as Manpreet
Aman Gandhi as Ayushman
Virendra Saxena as Manoj Singh Bajwa
Neelu Dogra as Kuljeet Bajwa
Munira Kudrati as Shalu Bajwa
Mansi Bhanushali as Bani Bajwa
Story: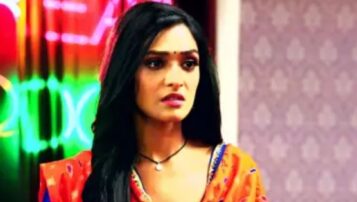 Lakshmi's family is introduced. She is seen doing the household work. Her dad cares for her when she falls down, but she doesn't show that she is hurt. She does the decorations for a marriage ceremony. Her dad Manoj is a member of the Gurudwara committee. Lakshmi is happy to see Shalu trying the bridal outfit and her cousin Neha testing the makeup. It gets revealed by Manoj that its actually Lakshmi, who is getting married. He asks her not to do all the work till the last minute. He wants her to enjoy time with the family.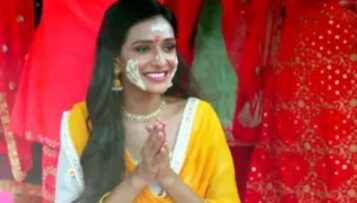 Her mum asks her to get ready for the haldi. Lakshmi is seen ready for the haldi rasam. She enjoys the function with her loved ones. Manoj arranges a wedding venue by the help of his known people. Lakshmi's would be husband Varun wants to hear I love you from her. Lakshmi is shy. She decides to meet Varun. Lakshmi goes to the water dam area to perform a rasam with the old ladies. She sees a boy falling into the waters. Lakshmi realizes that his life is in danger. Lakshmi jumps into the waters to save her. She manages to save the boy, but gets flown away, until Varun arrives to save her. Varun returns home for his haldi rasam.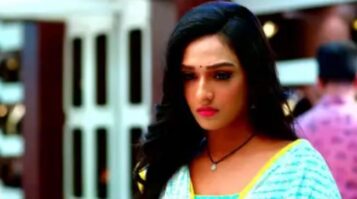 Lakshmi unites the boy with his mum. Manoj learns how Lakshmi had jumped into the waters to save the boy, by leaving her marriage rasam. She tells him that she has done the same thing which he would have done, if he had been there in her place. She has learnt to help people from her dad. Lakshmi's parents feel proud of her. They leave in the bus to reach the wedding venue. Lakshmi gets worried when a thunder storm interrupts their travel. The bus suddenly stops on the way, hitting a big rock. Manoj gets injured.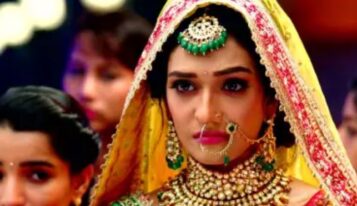 Lakshmi grows worried for him. Manoj asks Lakshmi not to cry or worry for him. He wants her to happily dance since its her big day. The bus driver couldn't drive well and stops the bus at the cliff end. Lakshmi asks the family and relatives not to panic and slowly get down the bus. Manoj's foot gets stuck in the bus. He asks his brother to get his daughters married to the families where its already fixed. His brother promises him. Manoj also makes Lakshmi promise that she will take care of her mum and sister. Lakshmi tries hard to save her mum and dad. She goes to get a rope to tie to the bus.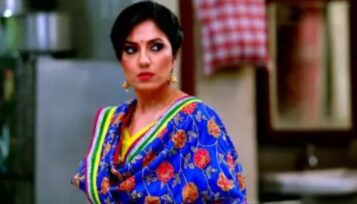 The bus falls into the cliff. Lakshmi is left shocked by her parents' death. Lakshmi's aunt Rano worries that Lakshmi is the inheritor of Manoj's wealth. She doesn't want everything to go into Varun's hands. She decides to stop Lakshmi's marriage. She misbehaves with Varun's family, which leads to the relation breaking up. Rano doesn't let Lakshmi and Varun's marriage happen. She cancels the marriage. Lakshmi loses a good life partner Varun. Fate chooses Lakshmi for Rishi. Rishi enters her life. Rishi and Lakshmi have a love story beginning.
Our Take: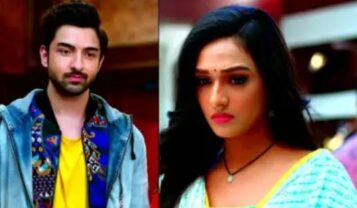 The story is simplistic, but can't be said anything fresh or out of the box. The script is old, served again with new faces. It gets boring in few scenes to watch the same old drama as seen in many shows before. Still, the makers have attempted to bring Bhagya Lakshmi with fresh cast. Story-wise, it offers nothing new. So keeping the story aside, the viewers can enjoy to see the fresh leads pairing. Rohit and Aishwarya look a mismatch in the beginning, but with episodes passing, their chemistry is seen, proving that their pairing isn't too bad.
The leads are experienced already, and do a decent job in this show as well, just like the cast comprising of well-known actors from the small screens. Coming to the visuals and costumes, its simply resembling the ongoing tv shows. It also doesn't excite the viewers. The prediction factor is high because of the known concept, which mostly kills the intriguing elements and interest.
Overall:
This show can be given a fair chance once. A family entertainer with typical dramatic twists where just the heroine suffers and cries, until her hero comes to rescue. It doesn't surprise much.
Our Rating:
2 out of 5
Feel free to post your reviews in comments below. All off-topic comments will be deleted.