Bepanah Pyaar: An unsurprisingly tale of love and longing (Chapter 11)
The episode start with
Pragati(with a heavy heart) : Raghbir…. I got engaged.
Raghbir get shocked.
Raghbir pretend to be joking.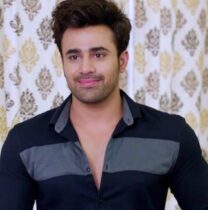 Raghbir( turn around and laughs) : April fool, April fool…. This sweater is not made by my mother. My friend's sister used to make this kind of sweater.
Pragati: From when did April Fool day start coming in November?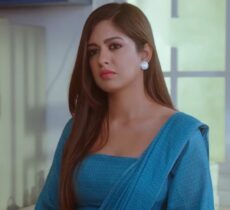 Raghbir: Doesn't April Fool come in November? I myself have become a fool. Who is the boy? I hope you like it too?
Pragati: He is my aunt's relative.
Raghbir: Okay then, see you later. Meeting on terrace is not acceptable. I will meet you downstairs. If you don't like this sweater's colour then I can bought another one for you.

Raghbir try to take sweater from Pragati's hand but Pragati didn't leave that.
Pragati: No this is fine…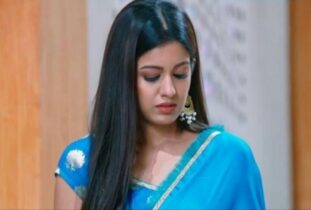 Raghbir leave from there silently, Pragati looks on.
Pragati also goes down stairs. Kamla was watering the plants.
Pragati: Mom, Raghbir proposed me.
Kamla: You are intelligent, Pragati. What is the your decision?
Pragati: I didn't say yes to him… But mom, he is leaving Delhi and returning to his village. Can I meet him?
Kamla thinks.
Kamla: Okay, but come back before your father returns.
Scene 2,
Railway station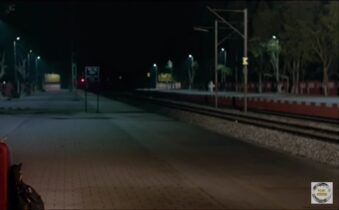 Raghbir is sitting on bench. Pragati reaches RS and searches for Raghbir. She saw him sitting on the bench. She goes near him. Raghbir saw Pragati there. Pragati sit near Raghbir.
Pragati: What happened?
Raghbir: Nothing much, only some sort of work at home.
Pragati: Lair… Are you angry?
Raghbir: Why would I? I respect your friendship. It was all my fault. I got caught up in silly feelings like the other boys. You took the unfaithful loot… There is no such thing. You are right at your place.
Pragati: Are you impressing?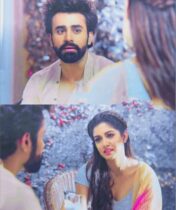 Raghbir: But you haven't.
Pragati: But your way was correct.
Raghbir: But it didn't work out…
Pragati(softly) : Will you come on my marriage?
Raghbir: What will I do there? I have nothing to do with marriage. I might even break down in tears. And after drinking alcohol, there can be a futile fight.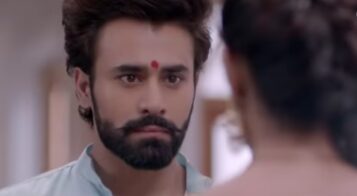 Raghbir looks at Pragati…
Raghbir: Do you like him? Did HSO sir inquire about your feelings?
Pragati: He's asked every now and then. If he doesn't ask this time, is there anything to worry about?
Then the train arrives at the platform.
Raghbir: It's time to go…
He picked up his bag and stood up.
Pragati also stands up and walks over to give him a hug.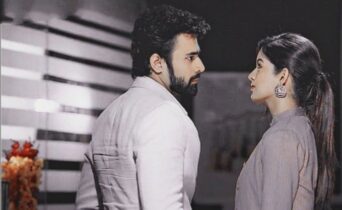 Raghbir held her hand and did not let her hug him.
Raghbir: I am not a gentleman. I swear, if you hug me this time, I'll take you with me. Your father will not be able to do anything and will only watch.
Raghbir backs down and walks towards the train. But suddenly he turns back and walks towards Pragati.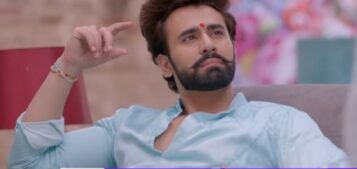 Raghbir: That sweater was actually made by my mother. Sonarika Bhabhi knows my address. Please courier me that sweater. That sweater won't cost you anything, but that sweater is everything to me.
Raghbir turns and walks towards the train.
Lightning flashed across the sky. The song starts playing in the background.
Main rahoon ya na rahoon
Tum mujh mein kahin baaki rehna
Mujhe neend aaye jo aakhiri
Tum khwabon mein aate rehna
Bas itna hai tumse kehna… 
A storm was coming.
Both Pragati and Raghbir looks up in the sky.
The sky above was full of tumultuous, dark, ragged clouds. suddenly it starts raining as if sky is pouring out the pain of Raghbir and Pragati's separation.
Kisi roz baarish jo aaye
Samajh lena boondon mein main hoon
Subah dhoop tumko sataaye
Samajh lena kirno mein main hoon
Both recalls their bonding and the time spend together.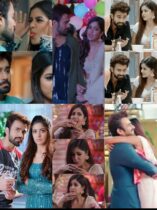 Pragati sighed heavily, letting her head drop.
Kuch kahun ya na kahun
Tum mujhko sada sunte rehna
Bas itna hai tumse kehna… 
The train was ready to leave back the platform. Raghbir got on the train without seeing Pragati for the last time.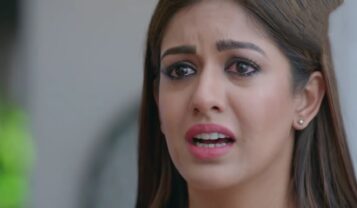 Pragati looked close to tears.
Hawaaon mein lipta hua main
Guzar jaaunga tumko chhu ke
Agar mann ho to rok lena
Thehar jaaunga in labon pe
And as soon as train left the station, tears streamed down her face.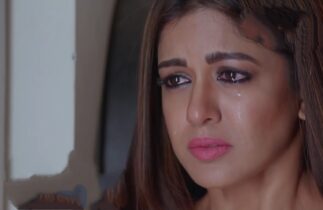 Main dikhu ya na dikhu
Tum mujhko mehsoos karna
Bas itna hai tumse kehna… 
She sits on the bench nearby and cries out loud.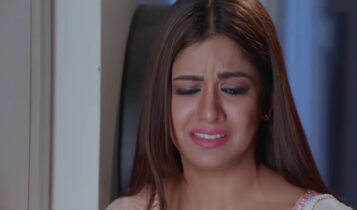 After 2 years,
In Village,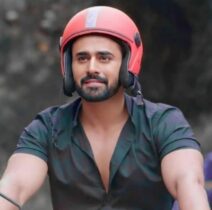 Raghbir is heading towards SD Girls Hostel on his Bike.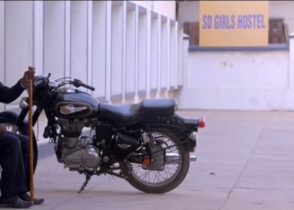 He enters the Warden's Room. There was no one.
After a while, warden come and asked the reason for the visit.
Raghbir: I want to meet Baani.
Warden: Baani?
Raghbir: Baani Vaghela, third year.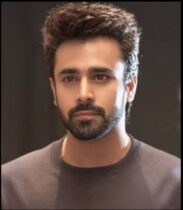 Warden: Oh yes, what is your relation with her?
Raghbir: She is my Sister-in-law's sister and my friend also.
Warden check something in the register.
Warden: I am sorry, but your name is not mentioned in the Guardian list. I can't allow you to meet her.
Raghbir: Let me call Baani's mother. You can talk to her.
Raghbir calls her and hands over the phone to Warden.
Baani's mother over phone: Ma'am, let him meet Baani. He is Baani's to-be husband.
Warden: Okay Ma'am.
In the hostel room,
A girl come running to a closed door and knock on the door.
Girl: Baani, someone is her to meet you.
Baani's eyes lit up.
Warden( To Raghbir) : College starts at 10:00 Am. Come back on time. Don't be late.
Raghbir: Okay Ma'am.
A jingling sound of bangles comes from upstairs.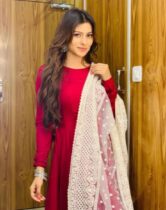 Raghbir turns towards the stairs ('Teri ore' song play in background) and saw Baani coming downstairs in gorgeous wine colour dress, simple yet elegant sliver bangles and earrings.
As Baani moves towards Raghbir song plays in background.
Dil kho gaya,
Ho gaya kisi ka,
Ab raasta mil gaya,
Khushi ka..
Aankhon mein hai khwab sa,
Kisi ka..
Ab raasta mil gaya,
Khushi ka..
Rishta naya rabba,
Dil chu raha hai,
Kheeche mujhe koi dore, teri ore..
Teri ore, teri ore, teri ore, hai rabba
Teri ore, teri ore, teri ore…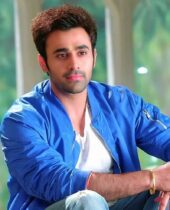 Raghbir get mesmerized and song continues.