Being with my so called kidnapper # episode 56 # Past
Hello peeepies aagyi me..
Let's start
Scene 1
Vansh's pov
Angre stammered and i got what must have happened..
Throwing my sehra off from my head i ran as fast as i could to my room shouting like a manaic..
She can't go… riddhiima i swear i will burn the whole world if u left me..
Opening the door with thuddd i searched her in whole room but she was nowhere to be seen..
Suddenly my gaze fell on my opened almirah..
My whole stuff was on floor and there was a lying which was my fear..
I picked the photograph which i was hiding her since so long..
Flipping it my eyes welled up seeing the image..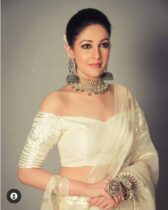 "Sorry maa i couldn't able to save your pari" i muttured and broke down into pieces..
"Ridddhimmmmaaaaaa" i cried clutching my maa's pic close to my heart..
"Boss..boss..this letter..bhabhi kept for u" angre said stammering and i snatched that letter from him..
Opening the letter my hands trembled and my lips quivered while reading it..
Dear..Vansh..ups sorry Ansh..
The secret u were hiding from me since ages is front of me now..
Uma maasi's pic clearly said that you are my Ansh..the monster of my life..
Although i promised u I won't leave u but I can't bear this..
I hate u ansh..to the bottom of my heart..and i am sorry my hate for Ansh is much more than the love for my Vansh..
Yours nothing..
Pari…
"Bha..bhai.. what the hell is happening ..where is bhabhi" maanyata cried and i left the room in rage .
" Find her angre" i shouted and ran out of the mansion taking my gun with me..
You can't go sweetheart ..u considered me a monster na..then i will show u what a monster can do..
Pov ends..
Scene 2
Riddhima's pov..
Walking alone at the solitary road in dark..i kept walking remembering the cheat my vansh gave to me..
If it was vansh who decevied me i would have forgive him..but it was Ansh who betrayed me and I can't forgive him for destroying my life again..
My past flashes kept running in my mind…
"Uma maasiiiiiii" i shouted crying out loud..
I miss u maasi..it was only you who loved me truly…plz call me near u.. this world is so cruel…
Flashback starts..
(When i was 6 year old)
"Umaaaa maaasiiii" i shouted as she collapsed on the floor clutching her stomach..
I ran as fast as i could holding the gun in my hands..
"Bloo..blood" my eyes popped out from socket seeing my maasi drenched in her own blood..
"Maaaaa" Ansh came shouting like a manaic..
"Ansh..ansh see na maasi..is not opening her eyes" i cried cluthching my ansh's shirt..
And thudddddd!!! I found myself very next moment on floor holding my cheek..
"You killed my mom…"ansh shouted snatching the gun from my hand..
"An..ansh.. listen to me plz.." i tried to protest but he didn't pay heed to my pleads..
Flashback ends..
"Whyyyyy…why u didn't listen to me ansh😭😭😭" i cried collapsing on the road..
Because of u i suffered so much in my life..your one mistake took my childhood from me..
I hate you..i hate you Mr.vansh..ansh whatever u are..i just hate you..
I cried pouring my heart out!!!
My mind got alert as soon as i heard the sound of SUV's ..
I knew it..he will find me..but I won't give up this time..
I started running as fast as i could..
You can't catch me vansh.. atleast not this time….
And thuddddd!!! I collided with a car who was coming with full speed from my opposite side..
I got up rubbing my forehead which started bleeding slightly..
I can take lift..yes i will ask the car owner to help me..
Running towards the car window i started tapping it..
"Plz..help me..plz..i beg..help me.."i cried tapping it vigorously in a hope someone will help me..
"Of course sweetheart.." his husky voice hitted my ear and i gasped..
The window panel came down and there..he was sitting in wedding attire with blood shot eyes..
Smirk!! Why on the earth he is smirking..
"An..ansh!! I shouted and started running in opposite direction..
Several SUV surrounded me and i know i am trapped now..
This monster won't leave me .. but I won't submit myself this time..
I closed my eyes cluthching my stomach to let that monster to play with me again..
Pov ends
Vansh's pov
Although i was hell angry on her for leaving me alone in mandap but seeing her decked up beautifully in red bridal attire my heart fluttered in happiness..
I masked my emotions with a smirk and took long steps towards her..
I can listen her racing heartbeat from this much distance also..
"What u thought u can escape from this monster love…" I said leaning towards her face..
"I am..i am not your love..you monster" she said stammering..
This is the habit i love the most in her..her face is clearly stating how much scared she is..but no..my sherni won't accept this..
Finally my heart is at peace..no more secret between us.. I don't have to feel scare that what will happen if she would get to know about me being her ansh..
"Get into the car now" i ordered looking towards her with blood shot eyes..
She flinched at her spot seeing the intensity in my eyes..
"I am not going with u" she said holding back her tears..
Awww..my poor riddhu..why don't she  understands that i am a monster..how can i let go off my prey…
"Get her into the car right now" i ordered the guards who were actually female because I can't tolerate some other man touching my Colleen..
"Chhodo..leave me..help somebody help..vansh stop plz.." she shouted wriggling in the hold of guards..
I had to become blind for sometime..
She doesn't know how unsafe it is for her..to stay outside..
Pov ends
Done done dana done ✅
So..mitro..kesa lga..agya maza..or jaan na tha na tumko past..lo ab kro maze😎..
Comments tapka dena
Lob u all