Angels and Suitors ft. Mishibir, Kuhukunal, Samaina and Mineil – Episode 14
Hi all!!!!!
Scene 1
Zoya: Hi Adi…
Adi: How are you?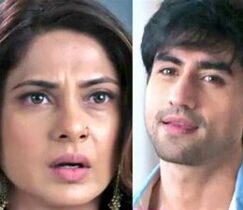 Zoya: Yeah fine. And you?
Adi: Good.
Zoya remains silent.
Adi: Zoya, is there anything which you want to discuss with me?
Zoya: No…Actually, my friends came home. Their brother met with an accident and he is saved. Suddenly I got reminded of our past. So, I thought to ping you. Nothing serious. Ok bye. I hang up.
She disconnects the call.
Adi thinks of their past.
(FB)
As in the original serial, a cop gets doubt on both Adi and Zoya regarding their partners accident. Zoya and Adi prove themselves as innocent.
After that, Zoya decides to go to her law firm which she was running before her marriage with yash. Adi feels empty without her. He then realizes the importance of Zoya in his life. His mom (she is good in this ff) also like Zoya and she made him to realize that he loves her. Adi gets excited and he makes his mind to give his life a second chance. So, he goes to meet Zoya.
Zoya: Adi what a surprise?
Adi: Actually Zoya, I don't want to drag. I Love you.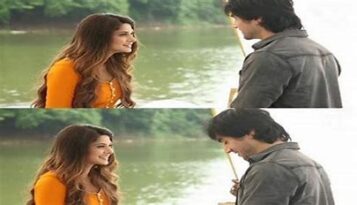 Zoya gets shocked hearing this.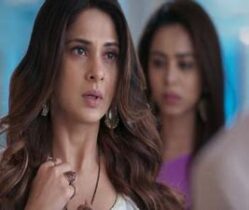 Zoya: Adi, what are you telling? Are you in your senses? We just lost our partners. How did you decide to move on so quickly?
Adi: Betrayed partners. I forgot her and threw her away from my life. I really love you.
Zoya: Adi, listen. I really like you as a friend. I just want our relationship to be just friends. I'm not ready for another relation right now. I'm not done with yash. I accept he betrayed me, but I loved him a lot. So please, let's be friends or else we will end our friendship too.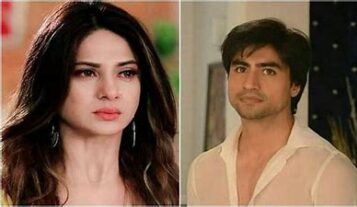 Adi tries to convince her, but she gets angry and walks away telling him not to meet her at any cost in future.
Adi gets sad and he tries to overcome from this with great efforts. Mishti comes to know about this and she decides to support Adi.
(FB ENDS)
Adi calls Mishti
Mishti: Hello bhai.
Adi: Mishti, zoya called me.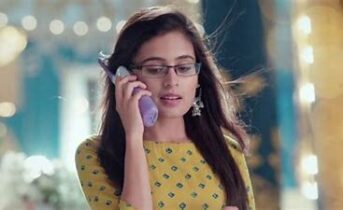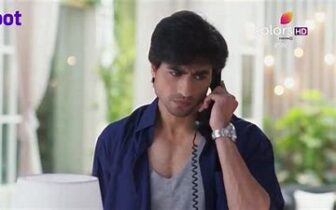 Mishti: That's nice.
Adi: She told some accident so she remembered him.
Mishti tells Adi about Sameer's accident and their stay at Zoya's place.
Adi: Mishti take care of yourself. Sameer will soon regain his memory.
Mishti: Hope so bhai.
Adi: I'll call you later Mishti bye.
Mishti: Bye.
Scene 2
Sameer with Poonam, Munna and pandit come to an apartment.
Poonam: Here is where my home is.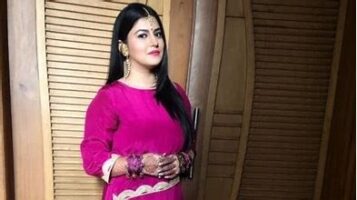 Sameer: Bhabi, do we stay in your home?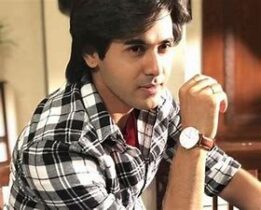 Poonam: No Sameer, ma has bought a new flat for you. We are going to stay there.
Sameer then goes in first. Poonam gives some keys to Pandit.
Poonam: Here are the keys. Give them. You both be here and take them to their flat. I'll go with Sameer.
They agree.
Sameer: Bhabi, where are Munna and Pandit?
Poonam: They will come later. They are going to get some stuff. You rest.
They go in and Sameer sees the view from his flat. It is well furnished and luxurious flat.
Sameer: The house is so good.
Poonam: Yes. It's beautiful. Opposite home is mine.
Sameer: Bhabhi, we will go to your home too.
Poonam: Actually Sameer, my mom and dad went to my brother's place. So, we thought to give the empty flat to my relative family for a period. She came here to pursue C.A.
Sameer: Really? How is she related to you?
Poonam: She is long distant sister.
Sameer: Nice. We will meet them later.
Poonam: Sure. Now you need to take rest. I'll bring juice. You go to your room.
Naina, Anand and Rakesh come to that apartment.
Anand: It seems a big and rich apartment. Will we be able to pay rent?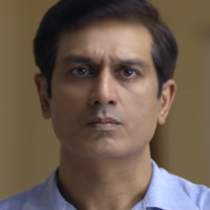 Naina gets sad. She sees Munna and Pandit.
Munna: Uncle, come let's go.
Rakesh: Where? It seems so rich. We cannot afford it.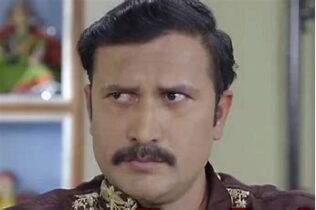 Pandit: Rakesh sir, don't worry. You are going to stay at Poonam bhabi's home. You need not give rent to her.
Naina: No Pandit, this won't be good. We will stay somewhere out or in hostel. We will meet you during classes.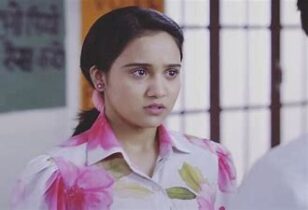 Munna and Pandit try to convince them. But they don't agree. Munna calls Poonam. She comes down.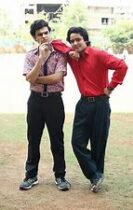 Naina hugs Poonam.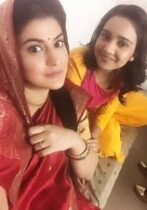 Poonam: Naina, please listen to me. I regard you as my sister. You stay at my home. Even we were in thoughts of keeping caretakers to our home. So, no problem. Please agree.
Rakesh: No beta, that won't be good.
Poonam: Uncle you called me as beta. Then you should listen to me. Come stay here.
After much reluctance, Naina and her family agrees. They go in.
Naina comes to the building. Her flat and Sameer's are opposite houses.
When Naina comes to that floor, Sameer feels his heart beating so fast.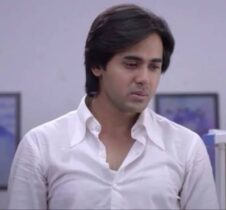 Naina too feels strange. She wishes to see Sameer.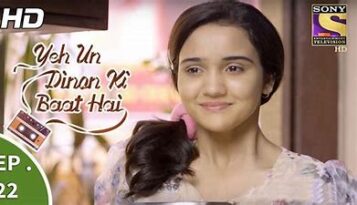 Poonam: Naina, I know your eyes are searching for Sameer right. He is resting. You also go and rest.
Naina smiles and go in. At that time, Sameer opens the door and see Naina going into the flat.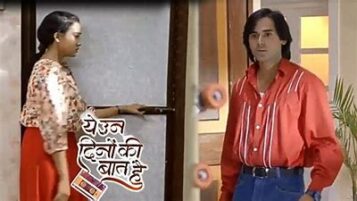 Seeing her, he gets flashes but not clear. His head hurts. He is about to fall. Pandit and Munna holds him and make him lie on the bed.
Poonam: I told you to rest. Why did you come out?
Sameer: Bhabi, I felt something strange. So, I came out. Seeing that girl, I got some flashes. Is she related to me?
Pandit and Munna look at each other.
Munna: Sameer, now don't think much. Everything will be revealed at the right time.
Sameer holds his head and tires to sleep.
Pandit: This is true love.
Poonam: Yes, I hope Sameer gets his memory soon.
All nods.
Scene 3
Zoya sends legal notice to Isha.  Seeing that Isha gets shocked.
Ishan: Why are you shocked?
Isha: Neil sent me legal divorce notice and also Kia's custody.
Ishan: What to worry about this? This is good. Divorce him so that we can legalize our relationship.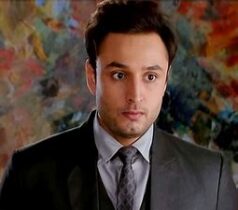 Isha gets angry. She goes to get drinks.
Isha: Listen Ishan, I need you and Oberoi's name. Now look at me, I'm happy when someone addresses me as Mrs. Oberoi.
Ishan: That means you don't want my name?
Isha: Look at our lifestyle. We are living in Neil's money. He named these property's on Kia. If we give Kia to him, then we won't have anything. And also, I like Kia. She is my daughter.
Ishan: Then what about our son? He doesn't have a proper surname and we are risking his life. I feel you don't love us and just you need money. Even I'm rich. Come with me. Let's go somewhere.
Ishan gets angry. Seeing him angry, Isha worries. She tries to calm him by seducing. She makes him drink and sits on his lap.
Isha: I love you baby. But at the same time, this status is also important for me.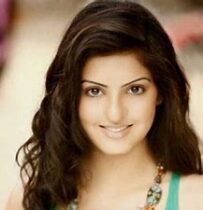 She tries to kiss him. Just then Kia calls her.
Isha goes. Ishan gets angry on Kia.
Kia: Mummy, who is this?
Kia shows her Neil's wedding pic with Isha.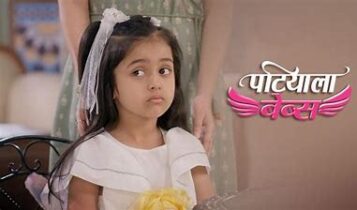 Isha: Kia, I told you not to touch these stuffs. Why did you come here?
Isha beats her. Kia gets scared and she cries.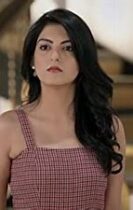 Isha drags Kia to a room and locks the room. Kia pleads to open the door. She sees Isha through the window. Isha hugs her son and she goes. Kia thinks that Isha loves only Ken (isha and Ishan's son) and not her.
She cries a lot.
Neil feels something bad. He is in video call with Mini.
Mini: Neil, what happened?
Neil: I feel something bad happened to Kia.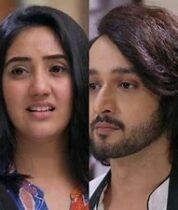 Mini: Don't worry. Nothing will happen.
Neil: I feel she needs me.
Mini: We will get her soon. Then we will live a happy life.
Neil: Mini, you are great. No one will accept her husband's child from his first relation.
Mini: Neil. I love you. And also, Kia. I know how cruel it is. I just want Kia not to undergo what I went through.
Neil: Mini relax. We sent legal notice to her. The hearing is on next week at Patiala.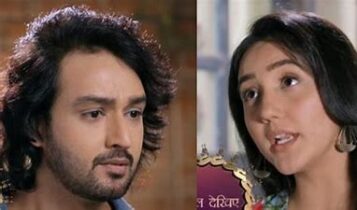 Mini: Patiala?
Neil: Yes, I asked Zoya to change the place. And she agreed. She too needed a change of place for some time.  And I miss you too. When you are with me, definitely I'll get more courage.
Mini: That's good. You come here. Let's tackle Isha and her dirty works easily.
Neil smiles and they continue their chat.
Scene 4
Kunal: Kuhu, where is my shirt?
Kuhu from washroom shouts the place.
Kuhu comes out of the washroom. She comes near him and wipes her hair. The water gets splashed at Kunal's face. He sees him and pulls her towards him holding her waist.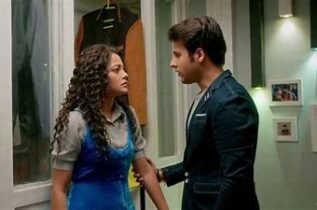 Kuhu: Kunal, what are you doing? Leave me. It's late already. We need to go to my home.
Kunal: You are my wife, my dear baby doll. I have the right to romance with you at anytime and at any place.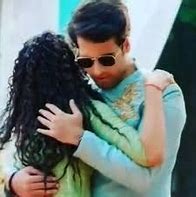 Kuhu: Achaa…
She turns towards him and kisses his forehead. Then they share a lip lock.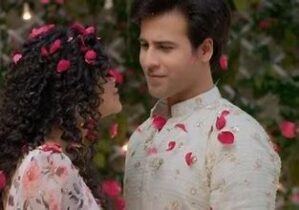 Varsha calls Kuhu.
Kunal: Ok no one will allow us to romance itseems. Get ready soon. We will leave.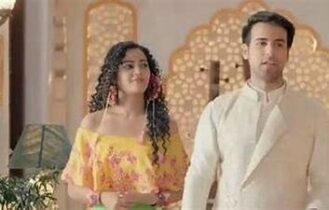 Kuhu smiles and goes to attend the call.
Scene 5
Mishti: Adi bhai, you go to Patiala. I will inform my friend Mini to take care of you. You can stay closer with Zoya. Make her realize her feelings. I thought to call you here but suddenly the plan got changed.
Adi: Mishti, I feel I should not go there.
Mishti: Bhai please. This is our last try. They will stay at Patiala for a month. You convince zoya somehow.
Adi: Ok fine, I agree.
Zoya come there.
Zoya: Mishti, whom are you talking with? I heard my name popping up?
Mishti: Zoya, I was talking with my NGO people about the stay at your place.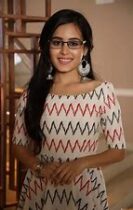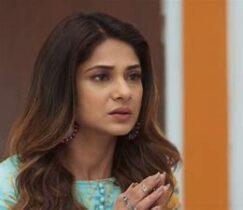 Zoya: Acha. Mishti, I got to know that you are Adi's sister.
Mishti gets worried.
Mishti (stammering tone): How?
Zoya: Once, I went to Adi's house. There I saw Adi's childhood pic with a girl. I enquired about her. They told it is his sister. I saw the same pic in your diary yesterday. Sorry, mistakenly, I took your diary as it resembled mine. That same diary was given to me by Adi. So, I confirmed it.
Mishti: Zoya, Adi is too good. But she cheated on him. I just wish his life gets better. He loves you truly. He needs you. And you also need him.
Zoya: I don't need him.
Mishti: Then why did you call him yesterday? You love him but something is stopping you from admitting.
Zoya: Nothing like that Mishti. Now stop talking about this. We need to leave.
Zoya goes. She thinks
Zoya (to herself): Yes, I love Adi. I didn't realize when he proposed me. But during this separation, I realized that I have fallen for him. But I promised yash that no one except him will come into his life.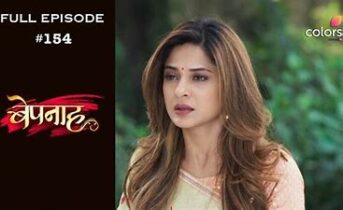 She thinks of the time spent with yash and Adi.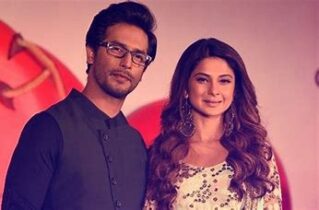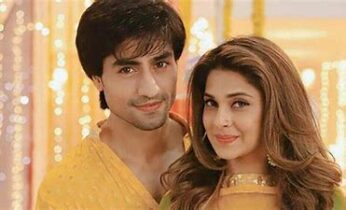 Neil calls her.
Neha: You people leave to Patiala. I won't be coming.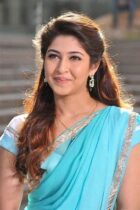 Neil: Why?
Neha: Dad called me. There is some problem in office. I need to go there. I will be in touch and will try to come after some days.
Neha hugs everyone and leaves.
Abir: Neil, even me and Mishti have some work at Rajkot regarding NGO's. So, we will also leave.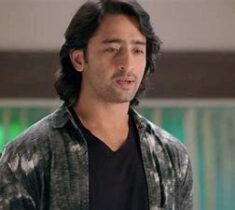 Neil: No problem Abir. Thank you for thinking so much for me. At Patiala, I have Mini and even Zoya is there. We will take care.
Zoya: It is good and nice to see such friends.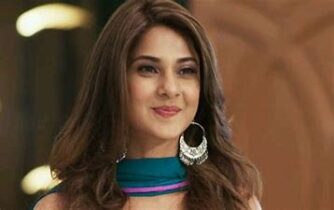 Abir: Even you are our friend. We will be there for you always.
Zoya: Thanks, Abir.
Mishti wishes Neil all the best.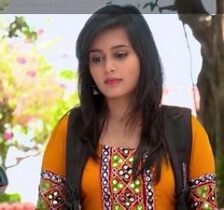 Mishti: Zoya, please think about what I told you.
Zoya doesn't give any reaction. Mishti waves bye and leaves with Abir.
Scene 6
Mishti: Abir, I'm going to enjoy this journey with you.
Abir: Even me too.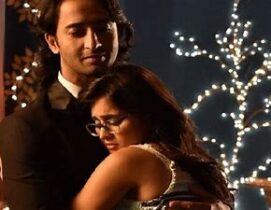 Mishti: Nice road, good weather and a happy place to travel with our loved one.
She lies on Abir's shoulders. He kisses her head and drives.
Meanwhile, Rakesh comes out of the place and goes to garden. He is shocked to see Shanti teacher. She too is surprised to see him.
!!!To be Continued!!!
P.S: Next episode is on Wednesday.