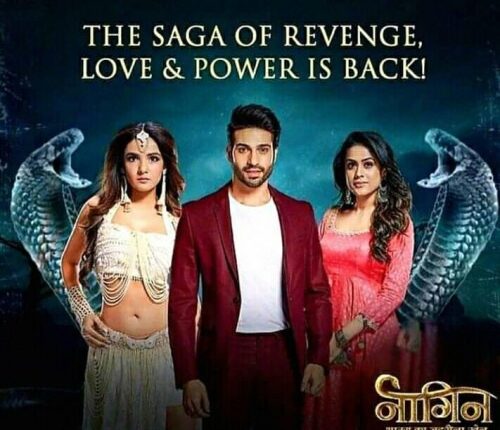 Analysis: Why is Naagin: Bhagya Ka Zehereela Khel failed to impress the audience ?
It is my personal view to claim that why the fourth season of Naagin failed to impress the audience like how the past three installments did. I am big fan of Naagin and I was equally excited to watch the fourth season as I had faith that Ekta's Naagin won't be like her other shows but looks decently good. But it disappointed me the most. To say more about Naagin 4, it stars Sayantani Ghosh, Nia Sharma, Vijayendra Kumeria, Anita Hassanandani, Jasmin Bhasin and Rashami Desai. Though the main cast is big but the episodes are too small. This is a clear indicator how it failed in ratings. Let us see the reasons one by one.
1. Cast: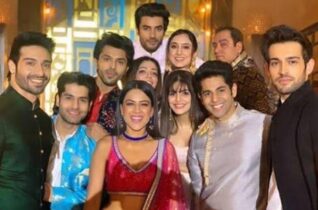 As a fan of this show, I expected that the makers would bring someone perfect for this Naagin role but clearly disappointed. While coming to Nia Sharma, she is perfect as Naagin (People should stop abusing her as she replaced Aalisha Panwar in Ishq Mein Marjawan and even in Naagin 4). Though her character is weak, she look good as Naagin atleast in white attire. We all know that how Ekta Kapoor did a drama in Naagin cast hunt. I even doubt till now whether it was Cast selection or a Telly Reunion. Actors like Madhurima Tuli, Aalisha Panwar, Nia Sharma, Shruti Sharma, Jasmin Bhasin, Sameeksha Jaisawal, Puja Bannerjee, Krystle D Souza, Mona Singh, Sonarika Bhadoria, Hina Khan, Vivek Dahiya, Manit Joura, Shashank Vyas, Abhinav Shukla, Mrunal jain, Ejiaz Khan, Rohit Purohit and even Arjun Bijlani are approached for Naagin 4. Though Nia and Jasmin have likely been reported to neglect the offer, they are finalized. I wished Krystle and Harshad to join this season. After getting news of Sayantani and Shalin, I wished to see their story in the Season 4. Then somehow, Nia and Vijayendra are finalised but that's okay as they both are genuine, talented and hardworking.
Seriously, they haven' even utilized the selected cast well ; Sayantani Ghosh did a supporting role who donned the Naagin look first in Television and a talented actor like Shalin Bhanot did a role that is less than a cameo. There is no mistake in Nia Sharma or Vijayendra Kumeria for doing this season as everyone wish to work with Balaji and they did a great job. They performed well too. Coming to Jasmin Bhasin and Rashami Desai, I wonder why did they accept these kind of roles. Jasmin, who is a lead actress and given good shows like Tashan-E-Ishq and Dil To Happy Hai Ji and even in Dil se Dil Tak, she did a main role (Only her role retained till the end) has accepted a parallel lead role which has no scope to act. Rashami is one of the highest paid actress in television took  a role that is afterall a replacement which has no importance according to the confused tale of story.
Coming to the supporting cast, it is  the worst selection actually. There are almost 10 cousins for Dev and 10 elder members of Parekhs, 3 members related to Brinda, Priest and the main cast. I bet, if have watched Naagin 4, you won't even remember anyone of the supporting casts except Ketki (for her jokes), Manas (first few episodes, he has screenspace), Vrushali (I doubt, but she is the main murderer), Rajat (Brinda's fiance) and Swara (Brinda's mom and known face).  Also, in supporting cast, these guys may did a decent performance while others are bit over the top.
2.Storyline: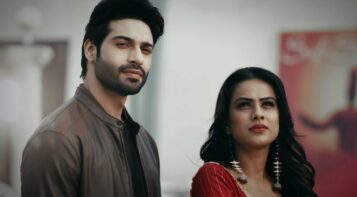 Though this season started well, but gradually the story becomes confused and literally dragging like chewing gum. Only few episodes are interesting. And for logics, we must bid goodbye. First they shown, Nayantara as Naagin and then Manyata as Naagin. Afterwards, they shown both are not naagins. Then Brinda and Manyata as Naagin and later shown as Manyata lost her powers after Nayan's fake death. Atleast this part is bearable. After Brinda marriage, Naagin Bhagya has become Kumkum Bhagya and Kundali Bhagya. Fake assumptions on Brinda, Brinda's dumbness, Manyata's kidnap, Lily's pregnancy and Manyata's death clearly spoiled the story. Most of the times, Brinda's revenge dialogues and her angry expressions reminds us of her role in Ishq Mein Marjawan and Family dramas reminds us of Dil Se Dil Tak. The makers clearly spoiled Vishaka's character in this season and even after her entry, the show becomes unbearable. Today is the finale episode of Naagin 4, but still the makers didn't reveal who is Nayantara/Shalakha and who swapped her with Brinda. I am sure they won't reveal that anyhow. Simply, the naagmani enters into Dev's head afterall he is human. Coming to Nayantara's character, they shown her as a daughter who loves her adopted mother, shows hatred for Parekhs but now instead of avenging for her mother along with Brinda, she joins hands with Vishaka and the Parekhs who attempts to molest her and loves Dev. This is clearly horrible and still don't know how Jasmin and Rashami played this regressive role. Brinda and Dev's romance is atleast decent in these confused tracks but sometimes the romance too becomes confused
Specially to mention, After the lockdown I expected the show to be on fast pace and cover all the mysteries soon, but only the first two episodes are worthy others are dragging unnecessarily without any content. Yesterday's episode is clearly disappointing. Vishaka takes Brinda's avatar and she kills the Parekhs and even the innocents and Brinda is unconscious in her room. And the promo gave such a hype like, "Inteqam ne sabse badi ladaai" but nothing happened such that. And  the Parekh boys are clearly Casanova types and always opening their jaws for beautiful girls. Too many cooks spoils the broth is clearly true here.
3. Mysteries are just to create hype:
If the makers have utilized the actors well with a decent or perfect storyline, definitely the show must be a success. Season 3 started with only one mystery that too is related to Season 2 but the makers have a good storyline and tracks to progress the show so Naagin 3 becomes the biggest success of 2018 and even defeated Season 1 and 2 in terms of ratings. Clearly, none suspected that Bela is the real naagin because Vishaka makes the viewers glued to the seats whether in her entry, at Yuvi's death episode and in marriage episode. Bela did a great job after becoming the Naagrani. But sadly, after Karishma Tanna's entry, the show has become confused and the even the iconic naagins could not revive the good story. But here, They have many mysteries to move the show like Lal Tekri Raaz, Nayantara's secret, Dev's secret, the member who swapped Brinda and Nayantara, Vishaka's reason to become negative but the makers shown only useless things like Manas and Hardik's prolonged wedding and Lily's pregnancy track.
4. Too many Naagins and Less Revenge Intensity: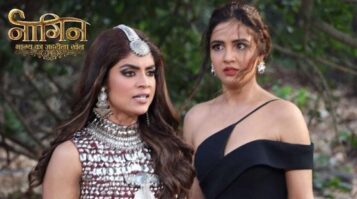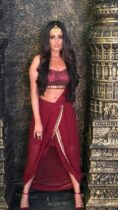 It is not such a big reason but it really annoys the audience. There are too many naagins so that the cast would play Snake and Ladders in set. After seeing the naagin attire itself, I must have decided that it won't be good in terms of thrill. Jasmin Bhasin in Naagin attire seems too outdated and the Parekhs opening their mouths for her modern attire too cliche. Nia's black naagin attire is too weird but she looked okay. She looked pretty in Jasmin's white attire by the designer's grace. Only Sayantani's Naagin attire as elegant. And her tandav, dialog delivery and her expressions all are at topnotch and she is the only plus-point in this season. And we all know that Naagin 4 is not a revenge show after seeing useless family tracks that are inserted. There is no creativity indeed and in all seasons, Mother-in-law is the main villian but it was acceptable for the first three seasons as there is no saas-bahu drama but here there is too much. Except season 3, all the season started with Naagin revenge for their parents that also becomes bored.
These four reasons are what I can give why Naagin 4 failed to impress the audience. I don't have any idea how Season 5 works in TRP or in storyline. But it is clear  by seeing the promo that, Season 5 would have a similar story of Season 3. Hina's red attire reminds Karishma Tanna. And they are showing Nageshvari as Sarvashresth Naagin and don't know whether it is only hype or real. The Naagin attire is pretty good and Dheeraj and Mohit too looks great. It would be a Punar Janam type story like Season 3 and don't know how promising it would be. But I am sure the story is about one naagin and two boys/naags.
Atleast I am happy that Naagin 5 don't have any tagline like Season 4 had i.e Bhagya Ka Zehereela Khel that maybe the unlucky sign thats why Naagin 4 is failed.