Swaragini: (Ragsan) Anything For U… (Epi-50)
Hello everyone, how are you all
You people would be angry but I am helpless
And I am even facing some publishing issues
Hope you forgive me for this delay
I am dam happy I can't believe that I have reached 50th part
This was all possible because of you reader love and constant support
Thank u all
This was my first ever ff and it let me to total different path I am happy having you all
I thank u all once again
A hearty congratulations to all, because it was possible only because of you guy's
Thank u I can't express how great ful I am
I have wonderful friends and reader's and I feel blessed for it
———-
"Sanskar" she uttered shockingly
He smiled seeing her shocked face
She got down from the bed and walked towards the huge glass window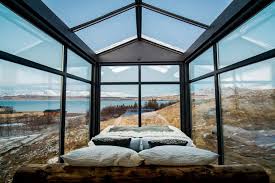 And placed her palm on the window pane
She happily grinned looking at the beautiful scenario in front of her eyes
"liked it" Sanskar asked standing next to her
"loved it" she said happily looking at him
They were on some island near Mumbai
Surrounded by beautiful greenery, beach
The glass house was near the shore giving a beautiful view of sea from one side and from other the forest a open house
She walked out of house followed by Sanskar
She walked on beach and yelled in happiness when the wave of water touched her feet
She was running and Sanskar was glancing at her smiling
He got hold of her hand
"what"
"still there are many things but before that lets get fresh and eat something you didn't eat anything from night" he said she smiled at him
He gestured her to move but she lifted her hands in air he smiled at her and picked her on his shoulder
She laughed at his antics
——–
"Sanskar" she yelled out his name
He quickly ran inside there room
"what" before he completed he was awestruck looking at her
She was in bathrobe hairs all wet and tiny water droplets falling on her shoulder
She snapped her fingers in front of his face
"where are my dresses"
"haa" he came out of his lala land
"its here" he said walking towards the suitcase which was in cupboard
She could feel his gaze
"if you are done ogling at me can you leave the place so that I can change" she said a
she smirked when he frowned listening her
And dangerously walked close to her she shivered when he sensuously touched her waist
She closed her eyes in anticipation finding him that close to her
He huskily wishpered in her ears
"Quickly dress up" he said
"ah" she looked confused
"I am waiting in lobby" he said giving her his brightest smile
"what's wrong with him why didn't he react" she thought in mind
When she opened the suitcase she was bit shocked seeing the dresses
There were a pair of shorts, tank tops, and a white dress
She picked the white one
After a while she walked towards the lobby
Sanskar was no where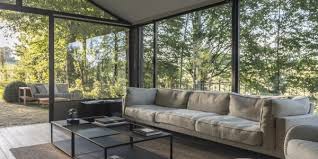 She scanned the place looking for him
He entered with a tray
"lets have breakfast" he said
She nodded
The breakfast went quite and she felt irritated by this fact
After they were done he forwarded his hand she lt looked at him and then happily placed her hand in his
"where are we going sanskar" she asked
"this is 8th time you are asking and its been just 5 minutes that we started" he said
She made a angry pout
"because you are confusing me and" before she could complete he placed his finger on her lips
"shhhh" " you speak a lot" he said
"trust me you'll love it" he said and she nodded her head
She held his hand tight and walked some distance
Soon a visiting car stopped in front of them she looked more confused now
"I thought there's no one other than us"
"in this part of beach there's no one but for further adventure we need to move to other place" he said
Soon they got in
She looked surprised seeing the car moving on bridge that was joing two ends of island she smiled
And looked at Sanskar who signaled her something
He stood up titling his head out of car holding the top
Ragini too followed him
 Aankhon ko teri aadat hai
Tu dikhe na toh inhe shikayat hai (x2)
She looked at him lovingly and he smiled at her
Bin chhuye chhu liye hai
Tune mujhko diye hai
Pyar ke ye tarane jaaniya
Sanskar placed his hand over her's
They were enjoying the breeze that was touching there faces
Yeh jo ab ho raha hai
Kuch ajab ho raha hai
Kya yahi hai pyaar ka hai ehsaas
They stopped at resort , there fingers were entangled and walked in
Soon they dressed up in para diver suits
Walked towards the boat which was waiting for them
They reached the point from where they had to dive Sanskar looked at ragini who was hell nervous
She knew a bit swimming but sea diving was going to be total experience
Sanskar assured her and when he said something she didn't wish to listen anything else and follow him blindly 
Sau aasmaano ko aur do jahano ko
Chhod ke aayi tere paas (x2)
They were in water
And opposite to each other Sanskar held her both hands
The eye lock they shared expressed there feeling for eachothers
Words were not needed
All there was just love
Jaane kya hone laga
Mujhko nahi hai khabar
Kyu neend se door ye
Jaani laggi hai nazar
Sanskar pointed towards him and then at her and made a heart shape from his hands
Conveying his love to her
She gave a flying kiss to him and caught it
Sometimes we are silly when we are with our loved once those small gestures means nothing but still we continue them as they give some sense of joy
Its not easy to describe as it means different to all
Chhodo ye sari baatein
Ab milli hai jo raatein
Inhe jaane na dena jaaniya
The coral reef was enchanting it was beautiful a different place underneath the water
When some fishes moved close to her she feared and Sanskar laughed at her situation she held his arm tight
He ensured her that they won't harm but she was not listening to him
Yeh jo ab ho raha hai
Kuch ajab ho raha hai
Kya yahi hai pyar ka hai ehsaas
She was busy seeing the jelly fish and sea horse when Sanskar tapped her shoulder she turned and looked at him
He had held something in his palms she wanted to see what it was
He moved his hand ahead and suddenly a fish jumped towards ragini
She was shocked and scared
Because the fish touched her nose
She wanted to hit but he escaped
Sau aasmano ko aur do jahano ko
Chhod ke aayi tere paas (x2)
they continued there chase and sea adventure
Aankhon ko teri aadat hai
Tu dikhe na toh inhe shikayat hai
Lyrics at www.lyricsted.com
Bin chhuye chhu liye hai
Tune mujhko diye hai
Pyar ke ye tarane jaaniya
Yeh jo ab ho raha hai
Kuch ajab ho raha hai
Kya yahi hai pyar ka hai ehsaa
There sea dive went amazing both were relaxing on boat deck
Sau aasmaano ko aur do jahano ko
Chhod ke aayi tere paas (x3)
They were sitting on beach
She had rested her head on his shoulder and were seeing sunset
Beach was special for them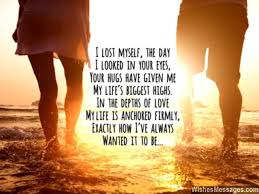 It connected them to there memories ,there love
As the sun sets below the horizon
we share memories of the day now past.
Awaiting the moon and stars that follow,
both signs of our love that was made to last.
Our love is like a sunset on the beach,
a beauty that can never be erased.
Entranced by each other we are fulfilled,
we'll never let one moment go to waste.
Soon they returned back to resort
Sanskar pushed ragini inside the room
"Sanskar" she called
"move in I'll be back in some time" he said
She was confused but then she found a note there
Along with a parcel
"to the love of my life" she read
She got the ready in that black gown
It was strapless and backless
Soon she heard a knock on her door
She thought may be it would be Sanskar
But it was hotel staff
They guided her and she moved
Soon a vintage car stopped infront of her
She got inside it
The car travelled back to the place which was booked for them
And stopped
Sanskar was waiting for her
He was wearing black suit his shirt's few top buttons were open and hairs were perfectly set
He smiled at her forwarding his hand and then he lead her way
She was just looking around being lost
Soon they walked towards the path which was decorated with candle's
"this" she looked at him
They were standing in a heart shape
"Sanskar" she called him when she found him kneeling down
"ragini"he softly called her name
"I wanted to tell you something from a long time"
She smiled at him asking him to go ahead he held her hand in his
"I am sorry" he said closing his eyes tight
"Sanskar" she knelt down and hugged him
"how many times will you say this" she asked breaking the hug
"how many times ever  I say I can't compensate the pain I caused you"
"sanskar lets forget the past we have started our new life and I don't want any talk on past"
She said holding his face in her palms
"true but new start can't be made with some hidden lies" he said she looked confused at him
"I hided it from you never shared but now I want to confess everything I don't wanna hold this grudge of lying to you" he said
"you were like an angle in my life who lighted my dark world, when I was lost in revenge and vengeance it was your love and care that help me find true way" she smiled listening to him
"I hurt you many a times unknowingly and most of times knowingly I made many impulsive decision and I know I was wrong but I was helpless I didn't know what took my mind but every matter relating to you I was more cautious than I should have been, i can't deny the fact that once there was a time when I  wanted to use you for my revenge" he stopped and looked at her
"but trust me I never meant to do it, Kavitha was my first love and I can't deny the fact that she was a great loss of my life and when she left me other than revenge there was nothing over my mind because I felt lost I didn't have any goal in life I thought of our future we left everything to be with each other but then destiny had its own plans but I am thankful to life because it gave me you" he completed
Tears rolled  down her cheeks
"I never shared with you what I felt and I was wrong about it if I had been brave enough and shared may be we would have been different now"
"Sanskar we are best now whatever happened may be it was planned by god if it didn't happen may be we would have never known truth and you would have still hated your family you only said na new start can't be made with hidden lies trust me, it was all well planned by god and I am happy, happiest of all because I have you"
"I am luckiest man because I have you but you can't deny it that I left you when I promised you that I'll be with you forever"
"sanskar"
"let me complete , I never wanted to go but when I saw you dying in front of me, I turned helpless trust me then each moment passing by I felt I was dying, I couldn't protect you was something that was constantly ringing in my mind, all the incidents from the time we met and all accidents that happened with you I felt it was my bad luck that was reason that every time you land up in fight with death I didn't know what to do I left because I wanted some answers but all the time when I was away from you each second felt like years I was missing you badly I was worried for you but then I felt it would be best if I am away from you but in all this I forgot about your love I didn't give a second thought about your feelings and I just made a decision and it affected both of us badly in thought of giving you all happiness I ended up giving you pain " he lacked words to say
It was not easy for him he had been through great trauma, his decision looked like it was taken in hast but he found himself responsible for all her pain  
"you were the best thing that happened in my life , your love gave me courage to be the one which I was always it gave me wings to fly in sky and for being with you I need to fight god trust me I'll go to any extent , I'll even win over death to be with you"
He looked at her over whelmed she slowly pecked his lips and he closed his eyes
It was like a assurance to her words
She hugged him and he hugged her back pulling her as close as possible
"I love you" he said kissing on top of her head
"love you too" she replied
They were in that position for some time
"you spoiled my surprise with your emotional attyachar"he wishepred still hugging her
She broke the hug
"me" she questioned him
"off course you" he said
"it was you who started"
"and as if you ended that amazingly by saying all filmy dialogues"
"what I said were filmy dialogues and what about you"
"you spoke about death and all" he said
"and you"
"ha me" he tried to irritate her and he was successful because she really was
What can she except more from this piece of her's
She thought it would be some romantic date but now
"oltha chor kotwal ko data" she tried to pull apart but her chain was stuck in his button
She tried to remove it and was successful but he pulled her close by holding her waist
"leave me"
"my angry bird" he said pinching her nose
"Sanskar"
"I love you"
"and I hate you" and she pushed him and he chuckled a bit
She started walking and he followed her
"Areh listen na"
"what" she turned to him
He forwarded her a rose and she took it
He forwarded her one more and other
And at last handed her a bouquet to her
She laughed at his antics
"Mrs. Ragini Sanskar Maheswari" he once again kneeled down
"I SanskarMaheswari confess that I am in madly with you and can't imagine my life without you, you are my life, my reason to breath will you forgive this stupid husband of yours for his impulsive decisions and all his past mistake and hold his hand for life long, will you give me a honor to call you mine, will me be reason for your happiness will you give me a chance to love you" he asked
Forwarding his hand and she just held it
"what I am waiting for your reply" he said
She giggled
"I will honor you Mr.maheswari to call me yours, I'll hold your hand for lifelong"
"And even torture you at times with my tantrums" she said and he chuckled
———–
The night was going to be beautiful
Some times our minds are filled with many grudges and anger
The only way to overcome it is by saying our feelings
Caging them would just increase our misery and hurt our loved one's
————
Precap: raat abhi baki hai
Do comment and click on like button
Because I don't know if I have all my old readers or not
Love guy's , take care