A WISH IN DISGUISE : FIVE SHOTS FOR ISHKARA… [PART 2 ]
Hello ISHKARIANS, How are you all ?? First of all belated janmashtami wishes and belated teacher's day wishes to all…….I am so much tangled in work and not getting time to visit and update articles in time…..I am really sorry for this and please forgive me……Links for previous ones are here..http://www.tellyupdates.com/a-wish-in-disguise-five-shots-for-ishkara-part-1/
Kindly read both parts and please drop your views….I am  really grateful to you all guys for showing immense love and support throughout my articles…… Thanks a lot, guys….Now let's move to the story…
@ Ishkara Room, [Oberoi Mansion]
Though the moment was broken, Om was still staring ishu's black eyes only and the phone bell continued without fail….
Ishana : Om, pls pick the call…..
Omkara : Really ♠!!!!
Ishana : Om , I think it's an important call…..Pls attend it….
Omkara's mind voice :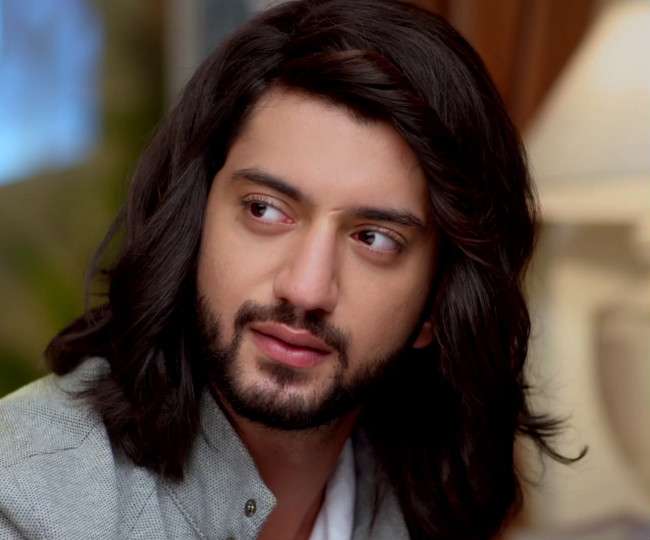 "Nothing is important than you, ishu…….Why you are not understanding it ??"
Ishana : Om, Om…..[Om was still keeping his eyes on ishu only, ishu makes a glance on om and slowly turns her eyes from his sight and bows her head……Om smiles and walks closer towards her] Om…..Phone….
Omkara; Let it be , ishu……You said it's important…….And if it's so much important then the one who called will cut it and will call again…..After all that guy wants to talk, not me….
Ishana : This is not fair, Om……I mean just have a look on phone……It might be an emergency……And the way you are making that person to wait is ……[Om was about to touch ishu's cheek, but ishu extended her palm towards om's face ] First pick it …..Om….
Omkara : You are so much adamant, my dancing star…..
Ishana : My lovely artist, this is also a color of your wife and you must keep it with you……Okay ??
Omkara nods his head with a smile and turns his eyes from ishu…….Ishu takes a breath in relief and om walks towards the table to attend the phone call….As soon as om forwarded his palm to take the phone bell was stopped and om looked at ishu's eyes…..
Omkara : What to do ?? See, I told you naa that guy will cut and call again as you was giving stress on word "important "
Ishana : How should I know that this will happen ??
Omkara : Ishu, I am your husband and you should believe me……
Ishana : Okay, Okay……I got it my "Saathiya" [ ishu smiles and looks omkara]
Omkara : You find it, then tell it naa…..
Ishana : Mmmh……Why should I ?? You are artist and you are a poet also……So you have to express it …..
Omkara : Why ?? Mmh…..By the way every time you girls keeps saying, you all are getting denied from your rights and we poor boys keeps saying "Ladies First " only……So as now the turn is yours and you have to say….
Ishana : Actually Om, who called you ?? I think it's from your Personal Assistant  am I ?? By the way let me remind you , you came here to take your file and said it's really important….
Omkara : [interrupts] Oh My God!!! I forgot it, thanks you reminded it……You are right, call was from my P.A.  only and I need to discuss certain things regarding this exhibition and the schedules have been organized in this file……
Ishana : Om, do it fast…..We have to leave soon……
Omkara : Yeah, ishu…..Fine you got ready naa??
Ishana : Just one minute…..I need to wear ear-rings and pick my hand bag only……
Omkara : Okay, Come fast……Let me start the car and park it near entrance…..
Ishana : Yeah…. [om picks the file  and leaves]
Scene shifts to Art Hub…..
Ishkara arrives together at the art hub …….Rudy rushes near them and hugs Omkara…….
Rudra : O…..Ishu bhabhi…..everything has got ready……O…..you need to explain about your new sculptors as some media people are waiting there…..
Omkara : Media !! But I didn't called them….
Rudra : Wooh…..Khanna has called them……
Omkara : But I don't want to get involved among them……
Ishana : Om, your work will get more exposure through it, may be you don't want to publicize it , but through these more people will get to know about it's uniqueness…..So take it easy…..
Rudra : Yeah, ishu bhabhi is right…….
Omkara : But if i will go there then it will take time and you need to wait …….
Ishana : It's okay Om…….I can manage….
Rudra : O, no matter shivay bhaiya and anika bhabhi is here, sumo and I will be with ishu bhabhi…….
Omkara : Ishu, do one thing…..You go with rudy and eat something…….You haven't ate your break fast….
Ishana : Om you also didn't have your break fast…….We can have it together…..
Omkara : Ishu I will come late only……You pls have it…….
Ishana : No, Om without you I will not have my break fast……
Rudra : O…bhabhi…..this is not the time to argue over each other….
Ishana : Rudra, I was trying to make om understand things…..
Omkara : Why don't you understand, ishu ??
Rudra : O….Media people are coming here!! If they will crowd here then it will be difficult for visitors who comes to exhibhition…..
Omkara : Rudra, I will deal it….You take ishu from here and make her to eat some thing…..
Rudra :  Yeah, O… Bhabhi let's go……..
Ishana : But, Om….
Rudra : Bhabhi, pls…..
Om removes ishu's palm from his shoulder and looks at her….. Omkara : Pls leave, ishu….
Ishu looks om's eyes and walks away……."Saathiya"…instrumental plays….
The media firing was on process and ishu was watching it by standing at the balcony of the gallery…….Rumya tried to convince ishu a lot for having food, but she refused to have it…. During the talks with media people khanna brought cool drinks and coffee for omkara…..But Om refused to have it……And finally when the media people left , Om took a deep breath and shut his eyes for a while…His forehead was become pale after the long interaction section……Ishu rushed from the balcony towards om and looked at him….She wiped Om's forehead with her saree's pallu and Om slowly opened his eyes and ishkara looked at each other's eyes…….
Omkara : Ishana, did you had your break fast ??
Ishana smiled and nodded her head in sign of "no"….
Omkara : I said you to have it….Why ishu ??
Ishana : I was seeing some one who was patiently answering each and every question which arise from different corners and his dry throat as he didn't sipped even a single drop of water right from morning……
Omkara : That means you was watching me….
Ishana : Yeah, I was there….[ishu points out her finger  at the balcony ]
Omkara : Are you mad ?? Ishu, whole morning you was standing there and watching me only ?? Any thing would have happen to you !! I mean see the weather, it's really hot…. And i told rudra to make you to eat something, where was he ?
Ishana : Om , pls don't blame my devar….He and sowmya were trying their level best to convince me…..But ….I…
Omkara : I know you are a Ziddy Girl……
Ishana : Oh , so what about you, Mr. Zulfi Singh Oberoi ?? [ishu tangles her fingers on om's long hair]
Omkara : I accept that I am also an adamant guy……Okay ??
Ishana : Fine, om….By the way, Om …..By after noon, we have to make arrangements for cultural programs…..it's already much late…….Let's go and have something….
Omkara : Yeah, That's right……But as now I feel so much thirst…..
Ishana : Om, it"s because of continuous interaction with media people only, don't worry I will tell some one to bring water for you…..
Omkara : Mmh…Ishu thirst is so high, so within a glass of water , it won't go…..
Ishana : Okay, I will tell them to bring two or three bottles of water and we can keep it with ourselves …..So whenever we feels to drink water…
Omkara : Sh!!! [om keeps his index finger on ishu's lips] I feel thirsty right now…….And this thirst can't be end with water, it needs honey……..
Ishana takes om's finger from her lips ….Ishana : Honey!!! Are you sure ??
Om nods his head with a smile…… Ishana : But om, when we feels thirsty, we drinks water naa….
Omkara holds ishu towards his body and touches her waist with his left hand and starts running his right hand's fingers through her face and ishu's heart started beating fast…..
Omkara : I am like that only, now a days whenever I feels thirsty, I would like to have honey and it's filled in your lips…..Trust me, only these sweet honey can end my thirst as it's really sweet and more and more I wish this thirst should remain always as the same……♥♥♥♥♥[Om runs his index finger through ishu's lips]
Ishana : I was unaware that my lips had honey, if honey will finish then ??
Omkara : How can it will finish so soon ?? I won't allow it to go ….
Ishana : Then you have to hold some honey in your lips also because I am also feeling thirsty…….♥♥♥♥
Omkara : But you said in thirst we drinks water only……
Ishana : But now I am also habituated to have honey during thirst and I am loving it…..♥♥♥.[ishu looks om's face with shyness and bows down her face]
Omkara : Is it ?? So tell me who is more lovable ?? Thirst or Honey ?? Or the one who feels it !!!!
Ishana nods her head in sign of "no" with a sweet smile…..
Omkara : So what's the meaning of this gesture ??
Ishana : It's you who felt thirst and it's you who find honey and now you need to find the answer by yourself…….[ishkara stare each other's eyes]
Omkara : As for now, we have to end our thirst…….
Ishana : And what about answer ??
Omkara : Ishu, right from morning we are suffering this hunger and thirst……Now before it will become more dry, we should share this honey…….
Ishana : But!!!
Om keeps his index finger on her lips….Omkara : Pls, ishu……Now no more questions…….
Ishu nods her head…..Om takes his finger from her lips…….He holds her face in his palms and ishkara look at each other's eyes for a while…….Omkara's eye sight slowly gazed ishu's honey-gold lips and ishu closed her eyes and rounded her hands over om's neck……Om's desiring lips moved near to ishu's lips and ishu entangled her fingers tightly on om's neck and om gently kissed on her lips as if a rain drop had fallen on the vast desert ……Grabbing  to get more from those lips, her heart's feelings burst out as few drops of tears from her eyes…….
Omkara : What happened Ishana ?
Ishana : Om, I waited for this moment so long……
Omkara : I am sorry, ishu…..I was living in my own world and didn't give you the happiness which you deserves….
Ishana : Om, pls don't say so….You're my life, my soul …..I know everything will take some time and I can wait for you always without fail…..Because I know our love is true as you have made me to feel it…….You was asking answer from me naa, then hear it ……I love everything which is given by you, because I love you so much…….I love you Omkara……
Omkara : Ishana, before marriage the way we met and start sharing our pain I felt you are like a mirror who can see my inner heart and always you finds it from me , no matter whether I keeps silence, you will find it from there also….
Ishana : Because your eyes are so deep and I am able to find your heart's emotions there…….And I was able to see the pain which you have been hidden behind those kaleidoscopic colorful shades which you shows in darkness only…….I was able to find those tears which you dumped in you soul and I find it how deeply you was wounded and also the pain behind each wound……
Omkara : And when I start seeing your eyes, I find how much you are struggling with all the battles which comes in life and when you said we needs to deal it by ourselves, I came to know that you are also hurt in pain which made me to find much more in you and when I find your waving beats on dance , I find you involving in that art which encouraged me a lot to travel in my world of colors and without saying much knowingly or unknowingly our hearts conveyed a lot and we were brought together by destiny on this bond……Now as you are with me , I can cry freely before you as you will care me like a mother by holding me in your lap and whenever I feels pain you will hold my hand……You knows me more than myself ishana and I don't know how should I ……[om gets emotional]
Ishana : Om , you don't need to tell more…..I can feel it as i am able to hear your heart beat…..
Omkara : I love you ishana……♥♥♥♥
Ishana : I love you too……..♥♥♥♥
Om wiped ishu's tears  with his fingers and kissed on her eye lids which made her to feel colors are spreading around her in wailing wind ……. Ishu's lips trembled with passion and om passed his finger slowly on them…….When those lips turned like petals to have the fragrance, om also closed his eyes and brought his lips towards ishana's lips…….There heart beat went fast and gradually ishkara locked each other's lips as it was the life giving moisture for them…..BGM….." 
Tere liye hi jiya main
Khud ko jo yun de diya hai
Teri wafa ne mujhko sambhala
Saare ghamon ko dil se nikala
Tere saath mera hai naseeb juda
Tujhe paake adhoora naa raha hmm..
Kyunki tum hi ho
Ab tum hi ho
Zindagi ab tum hi ho..
Chain bhi, mera dard bhi
Meri aashiqui ab tum hi ho" plays……
Scene shifts to rumya…..
Rudra : Sumo, how should we tell this matter to O ?
Sowmya : Rudra, whatever it be , we have to inform it ……
Rudra : It's O's dream and when he will find it's not going to happen then……
Sowmya : Rudra, we have to tell the truth…….If we can't tell bade baal waale bhaiya, then at least we should tell this to ishu bhabhi…..
Rudra : No, I can't……..what will we tell bhabhi….They got united after much struggles and now no more problems for them…….Sumo we need to hide it….
Sowmya : I am sorry, rudra……But I can't agree with this you…..I am going to meet ishu bhabhi…..
Rudra : Sumo….Sumo….pls stop there….
Sowmya : Rudra, if you can't tell it then I am going to tell it…..
Rudra : You are not going anywhere…..[rudy holds sumo'shand]
Sowmya : Rudra leave my hand……
Rudra : I am sorry,sumo….But for O and ishu bhabhi…..I have to do it,……[rudra lifts sumo in his arms and walks]
Sowmya : Rudra, leave me…….rudra…rudra..
Without listening sowmya, rudy brings sumo to a room and locks it from outside…….Sowmya keeps knocking the door……
Rudra : Sowmya, no one will come here……..It's behind the gallery…..After an hour I will come and open the room……Pls forgive me……. [rudy leaves]
PRECAP : WITHIN THE CONSTANT EFFORTS TO SURVIVE THE SITUATIONS, WE GETS DEEPLY HURT OVER THE UNEXPECTED STORMS OF LIFE AND IT PLUCKS THE BASE OF BELIEF FROM OUR HEARTS WHICH WILL RESULT IN A STATE OF VAGUE MIND AND BROKEN HEART……..IT'S THE WAY HOW WE SURVIVE IN THESE THRONES WHICH WILL TELL US WHETHER WE ARE LIVING A LIFE OR WE ARE LIVING AS DEAD BODIES IN LIFE…..
AN : WILL UPDATE NEXT ONE ONCE I FINDS TIME……SO PLS KEEP WAITING GUYS……..MISS YOU ALL ISHKARIANS……