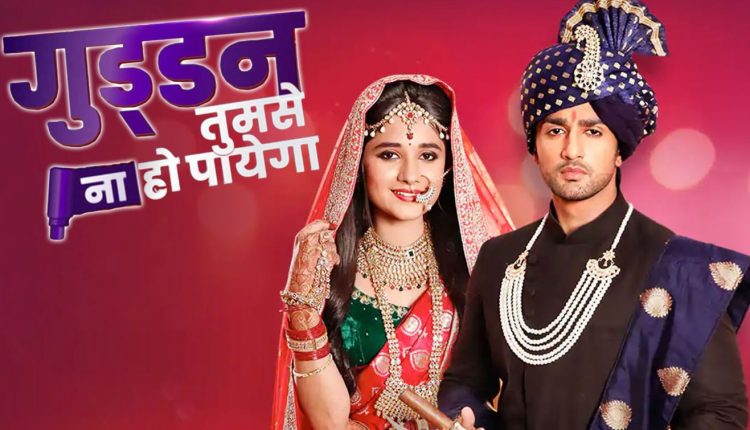 ZEE's Guddan Tumse Na Ho Payega to take a LEAP post Lock down
Zee TV's popular romantic drama Guddan Tumse Na Ho payega starring Kanika Mann and Nishant Malkani gathered lot of praise throughout it's run till before the lockdown gripped the nation. The show has garnered immense fan following owing to the interesting storyline and sizzling chemistry between lead jodi Gusddan and Akshat.
As we know the shoots have been halted because of COVID-19, there are reports that the show will dive into a leap.  The entire team of the show got into a LIVE session with the news channel and spoke about the leap in the show.
Nishant Malkani who plays Akshat Jindal has been loved but as per reports, he is going to be replaced in the show. He spoke about the same and said, "I haven't received any formal news if the show will continue in future or not. But, anything can happen. This is not the right time to talk about the track but there might be a few changes. A few new faces will be introduced and some of the old faces might no longer be a part of the show. Whatever happens, will be for the good. I think they'll make it more interesting."
 Shweta Mahadik who plays Durga said, "We haven't been officially informed about the show going off-air. Until the channel or producers give us an official confirmation, I will be prepared for the shoot." Another actress, Sehrish Ali confirmed that the show isn't going off-air but there will be a leap. She said, "Guddan is not ending but the show will definitely take a leap." Rashmi Gupta, who plays Saraswati spoke about Akshat not being a part of the show. She said, "I haven't heard of the show coming to an end but it is confirmed that Guddan is taking a leap. Post leap, you might not see AJ and his daughters-in-law. And, new characters will be introduced."
What do you feel about the same? Do you think Guddan Tumse Na Hopayega should take a leap? Do you feel Nishant Malkani should be replaced? Share your views with us in the comment section below.