Zaroori Tha | I'll Snatch You From Sky Too | Shot 3
Ignore all grammatical and other errors
****************
wellington highway
Speculators are fullest with joy as highway got dimmed only cars headlights getting on and off making the view beautiful for the outlookers, the sound car race giving rhythm to chicks and cocks who are shaking their booties and cheering and hooting their favourite Racist. Or say every mouth shouts for one " Miss Ruthless"
Host" wow what a huge crowd of beauties and hotties gather here for tonight's, night just in few minutes here on this spot famous night race will be held but ,why it still not began?
Host introduces all the racist and finishing point but all gets shocked and jaw drops when the didn't find " Yellow Mantang "
We want Miss Ruthless, we want miss Ruthless…… all shouted
"Hey, Mr Beast where's Miss Ruthless" one racist asked.
"You just gear up Spider" as minute to ride left if you will think about Miss Ruthless then you want be able to make a web around those chicks. Mr Beast replied sipping his beer.
"Hey, chill spider i'm also here to get webbed in your web" Girl racist hits spider car
Spider "tonight babes!!"
All the racist were full of energy the girl racist were chill as Miss Ruthless didn't came yet but boys were so desppooo for her
The crowd kept on shouting for Miss Ruthless when the race begin and all the racist ride off with great speed
"Why she didn't came?" Beast self talked to him with full concentration on the race as he's on first
Just when all racist cars went two miles away from starting pointing. Car shown on fullest speed approaching the racing track.
Whole crowd hoots loudly Miss Ruthless go, go….
The yellow mustang jumps at heights
All cup their mouth with shocked to find Miss Ruthless car in the air.
Car hit the road with boom and
passes from the crowd so speedy like storm.
Everyone hoots
Hey shanaya ho shanaya
Everybody loves shanaya
Hey shanaya ho shanaya
Everybody loves shanaya
@ RM
It's long time Shivaay didn't get back. All are worried for him, just one question running in their mind
" Where can Shivaay go, is he fine?"
Not only people to east but man to west also getting restless.
Dev pov
Where can he go? I hope Ishqbaaz Singh Oberoi is fine.
Dono ke dono he bohat ziddi hai. Phele Anu aur ab yeh kanji ankho wala. Pata nahe subha se kuch khaya bhi hai is ney ke nahe?
( both are stubborn. First Anu and now this blue orbs one. Don't know have he eaten something since morning or not?)
"Should i question Khanna about him?"
"Dev atleast settle down" Shivaay will be fine. Please don't stress yourself. Aarohi spoke from east.
"You just keep your assumptions with yourself" And who told you i'm worried about that " Billa" Dev said while drinking water.
"Dad if you are not worried then why your eyes are glued on entrances" Gauri asked.
"Dev was about to say something when Shivaay voice stopped him"
Shivaay " Maa"
Smile appeared on Devohi and Gayu face to see him fine but on the next moment it disappeared seeing his walk.
Shivaay was approaching Aarohi with tears in eyes and smile on his face but the steps that he was taking were tempering.
Before Aarohi or Gayu could help him. Dev without thinking about any boarder jumped to east and helps him in settling.
Dev "Where were you ha?" Here we all are waiting for you and you did even bother to inform us.
If you can't infrom me atleast you should informed your Maa.
Aarohi and Gayu had tears in their eyes seeing Dev love and care for Shivaay and above that Dev crossed the boarder that was build months ago.
"And why you were walking lamely? Dev asked worriedly"

On the other side
Race still on but the one who was on the last was now seventh position and was contionusly overtaking the other cars. Miss Ruthless was driving so roughly but playing fairly.
She kept on increasing the speed. Drive more harshly with every second was passing on. She was knocking out her competitors.
"Hey Miss Ruthless slow down , what's so hurry all town is yours?" Racist said trying to reach her
@ RM
Dev gets shocked to find Shivaay foot burned. He glare Shivaay , you too did the same. (Dev shouted) you and Anu get peace by doing all this? Why you both don't understand when child gets wounds , patents heart prickes.
What we gonna answer Oberoi ? if……
"Calm down Dev" Aarohi touch made Dev calm
Bhavya runs to gets oinment for Shivaay
Shivaay" Dev uncle, i'm sorry….. Shivaay hugs Dev tighly and cries….. i'll give your Pride back to you. Please just trust me.
He holds Aarohi close to him " Maa please give me five days more please Maa i swear this time i'll put your Anu in your lap but please don't talk about death.
Please Maa and Dev uncle just last three days more
Aarohi kneel down and hugs Shivaay tightly be a man Shivaay Singh Oberoi and this tears don't look nice in these blue orbs. And i want talk about death i'm sorry but my decision depends upon your saying ( Aarohi indirect warned him ). Aarohi took oinment from Bhavya , she was about to apply it when Shivaay stopped her.
Shivaay places Aarohi hand on his head, mother hands are made to bless her child not to touch their feet. As it's only…..( Shivaay stood up and touches Devohi feet) kids suppose to touch. He took blessing from them and walk away from them.
He stumbles on the ground
Devohi and Gayu shouts " Shivaay/Bhaiya
On other side
Racist were one mile away from the finishing point when, two cars strikes with eachother before the finishing touching point. Both cars sipped at 360 degree both outlookers and rest of racist too gets socked.
All in union shouted " Miss Ruthless, Mr Beast"
Both but breaks on the cars and gazes eachother.
"Are you fine Miss Ruthless" Beast asked worriedly
"Miss Ruthless hummed"
All shouted " Miss Ruthless go , go "
All put there cars on fifth gear and drive. Both Ruth and Beast were close to finish line when one slow down and the otherone cross the finishing lining.
Host shouted and tonight's night goes to Mr Beast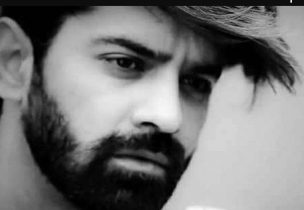 Mr Beast gazes Miss Ruth car from side mirror and nods negatively. Come out Miss Ruthless he shouted.
Miss Ruthless kicked car door and comes out of car facing back of audiance
Miss Ruth turned her face towards them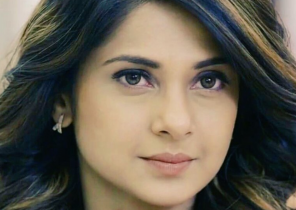 Everyone hoots " Hey Shanaya"
Next Day
@ Aarohi's Room
Aarohi was caressing Anika pictures.
Aloo ko Aloo ki kasam hai please Aloo jaha kahi bhi ho apni maa ke pass , apne Shivaay ke pass lauth ao.
Dekho hum tum se waada karte hai hum tumhein kabhi nahe danthe gay aur na kabhi maare gay.
Aarohi kept on talking with Anika pictures when someone cover her eyes from behind.
"Who's this?" Aarohi asked touching the hands of the owner.
"Make a guess" the owner of hands spoke
"Jhanvi and Pinky bhabhi ji" Aarohi spoke surprisely
"Both uncover Aarohi eyes and hugs her tightly."
"How come you both here?" Aarohi asked reciprocates the hug.
"To suprise and spend some time with you" Jhanvi spoke wiping Aarohi tears.
"Aarohi smiled what a wonderful suprise you both give me. Come sit" And where's Maa ji ?.Aarohi spoke.
maa ji is also with her friend i mean Aniriya Dadi ji. "We didn't came here to sit pharjai ji" Pinky said.
"Then for what?" Aarohi asked
"To play both Pinky and Jhanvi shouted dragging Aarohi out of room"
We know nor Dev bhai sahab nor Shivaay are at home. So today girls party
"No!!" Aarohi stopped
"We didn't came to here for your No" Jhanvi spoke commanding Aarohi.
Aarohi smiled and agrees to play
@ Yardback
After common argue of minute between Jhanvi and Pinky all agree to play score as somewhere all know about Aarohi sporty nature. So to cheer her a soccre match between mother's vs daughters was set.
Mothers vs Daughters match
"You can't win from us, kids we are three and you are two" Jhanvi spoke with sportswoman spirit.
"That we'll see. Jhanvi aunty " Bhavya stood infront of Jhanvi giving her officer look
Aww!! Bhavya showing attitude to your mother in law. " Pinky spoke pushing her back.
Soon after challenge eachother whole staff settle around to cheer them. And also took part in them. Just goal keeper referee and score keeper rest all was mothers vs daughters. Just with the whistle match began.
Bhavya took the hold of ball and ran towards it's goal. She kicks the ball towards Gauri but Jhanvi took the hold of the ball and ran towards their goal. Like this it kept ball kept on passing from M to D but within the five minutes Gayu did the three goal.
Hurrah !! Gayu dances and shows their tongue and bum to mothers.
Trio mother felt insulted and give " time to show how we are to them wala look to eachother"
Like this match continued for half an hour but still daughters were one goals ahead from mothers.
Bhabhi ji only last two minutes are left if we didn't win over our daughter than these two, specially your doll won't leave us" Pinky whispered in Aarohi ear.
Bhavya who was contionusly showing attitude to her mothers doing stunts with ball.
Aarohi narrow her eyes and give royal expresses to Bhavya. She commands Jhanvi and Pinky something and ran towards Bhavya who kicked the ball towards Gauri.
Aarohi came in her Jhodpur Princess form, she forgets everything for while took hold ball under her. She ran with the ball rolling it around.
Both Gayu ran after their mother but Aarohi kicked the ball from the mid of coat and pocket it inside the goal
All mouths gets widen to saw Aarohi soccer skills.
Pinky and Jhanvi runs and hugs Aarohi tightly and celebrates their victory. Both J and P appreciates Aarohi skills.
Gayu too bumps on them and enjoy their mothers victory.
Song plays
La la la la la…
Lafzon ka ye rishta nahi
Lafzon ka ye rishta nahi
Sadiyon ka ye hai waasta
Hai rooh ka raabta
"Bhavya give gili gili to Pinky"
"OMM !! My patch ups over kar diya" Pinky runs behind Bhavya.
Na ab kabhi nazdeekiyon ki fiza ye
Aaaye na doori dilon mein
Karti hai aankein dua yeh
Koi khusi ho gum ho
Kahi jyada kam ho..
Aarohi laughs loudly patch ups nahe make up
Koi khusi ho gum ho
Kahin jyada kam ho
Baatenge jo ho ata
Lafzon ka ye rishta nahi..
Gauri with tears glances Jhanvi and thanks her.
Jhanvi glances Aarohi she turns her face and wipes her tears.
Scene shifts to Delhi
@ Roseate
Many investors, businessmen and women are gather under one roof, roof thats build by Mr Shah the business tycoon from Emirates.
And where they come up …..press , media , news channels and reporters runs after them to catch hot news from business town.
"You know today's business party, it's really important of us" Mr Beast addresses to Miss Ruth.
"Yeah, i know." That's what i was hearing hours before , still hearing and till we don't meet them will kept hearing. Miss Ruthless replied checking her fone.
"Hey, Shanaya" Don't give me this look . He requested her.
As we came to India for it. Mr Shah personal contacted me and invited me , means us.
"Then what you want?" She glance him.
"Another dare"
"That will be after this deal Ruth" He smirked.
But this time i'll give it. "If the deal got locked" She give him the ever dangerous smirk.
O have you heard. "She's Miss Ruthless " Rudra spoke dramatically.
"I don't care, Rudy " Om said.
But O…..( Om cuts)
"We are here for Shivaay and Dev uncle and stop keeping an ear on someone else words" Om drags Rudra out from bar.
"Where are you going?" Beast asked
"Hell" She replied stepping ahead
"Address please" He spoke grinning.
Shanaya glare him for second then left the bar area. She was passing by when she strikes with someone.
*****************
Precape.
No dear i'm Ruthless and any problem with your blue orbs then get a check up done of them. Did you get that. If you didn't any consult than get from that blind man.
********************
Guys are you all ok as some mature stuff will be added not much but bit. If you have some issue please tell before i put on.
*****************
Thanks for your comments and likes.
I'll update the next ASAP and plz some patience your shivika are not one forever.
**************