You Complete Me (Ishra, Rivanya, Abhigya) (Epi-4)

Warning: A non-numeric value encountered in /home/ftpusers/tellyu/public_html/wp-content/themes/publisher/includes/func-review-rating.php on line 212

Warning: A non-numeric value encountered in /home/ftpusers/tellyu/public_html/wp-content/themes/publisher/includes/func-review-rating.php on line 213

for those who have not read the previous epis here is the link
Ishita was walking alone in the middle of the night , her car was damaged  , she looked at her watch , it showed 11:30 ,  she thought , she saw a car come that way , she  waved at it
Suddenly somebody pulled her , she lost balance and fell on that person ,
Dil kahin rukta nahi
Dil kahin rukta nahi,
Chalta hi jaaye teri ore
Dil meri sunta nahi (bg)
Ishita looked at the person angrily , it was actually raman . raman-ishita shared a eyelock ,
Ishita : kar kya rahe the ap ?
Raman : what  were you doing ?
Ishita : how does it matter to you ? anyways it was you who pulled me ?
Raman : pulled you ? i saved you , you should live life not try to die, never ever try to kill yourself
Ishita : what  ? suicide ? me ? i am the happiest person in this whole world , i can never do that..
Raman : oh then fine , i am going …
Ishita : stop
Raman : what happened ?
Ishita  : thank you , even though i did not try to die ,  you jumped in to save me , that needs a big heart
Raman : thats absolutely fine , i understand the importance of life and the harms that a suicide can cause
Raman went . ishita looked at him as he went
Shivanya was walking silently on the road ,  her best friend who had promised to drop her was nowhere  to be seen . she looked back and saw a man fully drunk following her , she got shocked , what was she going to do , she looked back again  and instantly she recognized that man . he was her best friend's  ex boyfriend , she had once slapped him when he had tried to misbehave with her best friend , never had she thought  , one day he would follow her like this . she walked fast . suddenly the man came running and held her hand tightly .
Shivanya  : you idiot , leave me coward , you cheated  my friend and now you are misbehaving with me . she kicked him , suddenly she saw some more men join him and follow   her , she tried to run fast , she saw a car come , she waved at the car . the car stopped , ritik came out from the car . shivanya did not see who it was , from her childhood , she had been protected by her elder  sister and brother  , so she was so frightened in such a situation  .
she hugged him tightly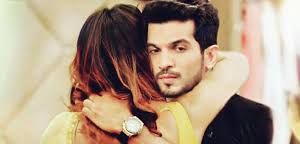 . he put an protective arm around her . he gently  pushed her aside and fought with the men bravely , shivanya could not see somebody fighting for her , she fainted due to fear . ritik came back after fighting and saw shivanya lying there , he brought a water bottle from his car , he splashed some water on her face .
shivanya woke up and started crying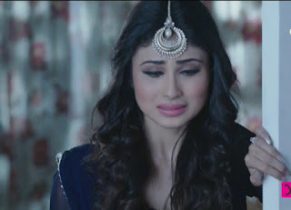 , ritik did not know  what to do .
he asked : why are you  crying shivanya , they are gone see .
shivanya hugged him tightly ,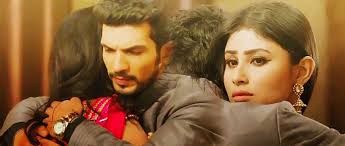 she felt protected being with him .it was love at first sight for her
shivanya moved back as she realised she was  actually hugging ritik
ritik : are you fine ?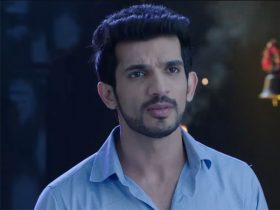 shivanya : i am fine….but you hand is bleeding , she ran to find a first aid box
ritik laughed : actually i dont have a first aid kit  in my car
shivanya : you idiot , who does not keep a first aid kit
ritik was surprised , shivanya was actually scolding him .
shivanya : baito gadi mein
ritik silently obeyed
shivanya tore a piece of cloth from her dupatta and tied it  in his bleeding hand .
ritik looked at shivanya , they shared a sweet eyelock .
ritik : i will drop you home
shivanya sat near him as he drove
to be continued…

Warning: A non-numeric value encountered in /home/ftpusers/tellyu/public_html/wp-content/themes/publisher/includes/func-review-rating.php on line 212

Warning: A non-numeric value encountered in /home/ftpusers/tellyu/public_html/wp-content/themes/publisher/includes/func-review-rating.php on line 213