You Complete Me (Ishra, Rivanya, Abhigya) (Epi-8)

Warning: A non-numeric value encountered in /home/ftpusers/tellyu/public_html/wp-content/themes/publisher/includes/func-review-rating.php on line 212

Warning: A non-numeric value encountered in /home/ftpusers/tellyu/public_html/wp-content/themes/publisher/includes/func-review-rating.php on line 213

so happy to be here after so many days , thank you so much for the comments  you guys have given so far for this ff , for the ones who are reading this ff for the first time , the remaining epis are under posts in my profile ,do check them out 
Shivanya rang the bell of bhalla house . mrs.bhalla opened the door , she was surprised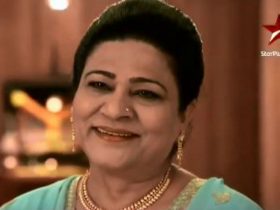 Mrs.bhalla : shivanya mehra , you are singer shivanya mehra right , am i seeing some dream?
Shivanya: aunty this is not dream i am shivanya mehra , i have come here on ritik's invitation
Mrs.bhalla ek selfie milegi beta and she clicked a photo with her , suddenly ritik came from behind and stood near shivanya close , she realised it was him , she felt strange , she smiled . all the three took selfie together
She wished ritik happy birthday
Ritik : you look pretty in this saree
Shivanya blushed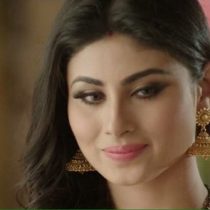 , she could not contain her happiness , she had specifically got dressed so that ritik could notice her
Raman came there
Raman : she is sivanya mehra is it not ?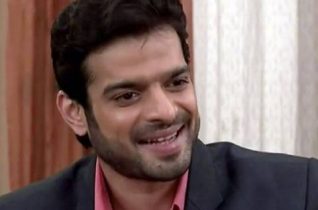 Ritik : yes and shivanya this is raman , my brother
And my younger sister guess she is getting ready till now , her to be in laws will be here too so she is dressing up so much
"what do you mean by that" came a voice from behind
It was pragya , she was surprised to see pragya , so was pragya
Pragya : shivanya you here ?
Shivanya : i did not expect you here
Pragya : why are you here anyways ?
Shivanya : not to see you ok ?
pragya smiled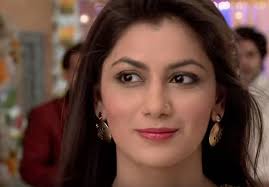 Raman and ritik were surprised .
Raman : whats happening guys ?
Pragya : i and shivu were best friends
Shivanya : what ? we are best friends
Pragya : ya(smiled ) , when we all shifted to delhi , we had to get separated , then i tried to contact but for some reasons it could not happen , she got busy with her life , so i am still angry with her why she did not come to meet me or contact me anytime .
Shivanya : so you knew we lived here in Mumbai , why you did not contact me
Ritik : leave all that guys , now hug it out and become friends again
Pragya and shivanya hugged each other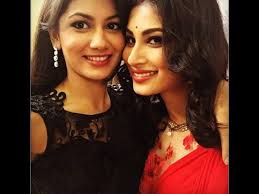 Mrs.bhalla : puttar please sing a song for us
Shivanya : you have a piano right ?
Pragya : you remember it till now ?
Mrs.bhalla : she bought it just because her best friend had it , and when she sings the whole house trembles
Pragya : maa…
Shivanya laughed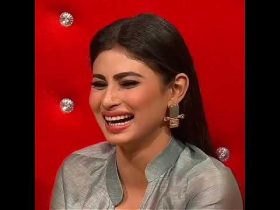 . ritik could not take his eyes off her , her laugh was so beautiful like her ,  he thought .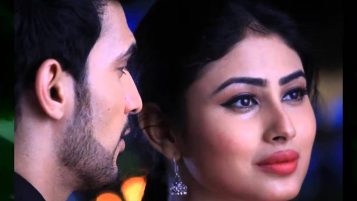 suddenly shivanya turned to him . he turned the other side .
Pragya and the whole family came near the piano . shivanya started playing the piano and sang
Mainu ishq tera lae dooba
Haan ishq tera lae dooba
Aisa kyun hota hai
Tere jaane ke baad
Lagta hai haathon mein
Reh gaye tere haath
She looked at ritik  and smiled lovingly
Tu shaamil hai mere
Hansne mein, rone mein
Hai kya koyi kami
Mere paagal hone mein
Ritik  remembered all their moments together and smiled unknowingly . he kept looking at her
Mainu ishq tera le dooba
Haan ishq tera le dooba
Har dafa wahi
Jaadu hota hai tu jo mile
Ho… sab sanwar jaata hai
Yaara andar mere…
Ik lamhe mein kitni
Yaadein ban jaati hain
Main itna hansti hoon
Aankhen bhar aati hai
Pragya noticed ritik and shivanya looking at each other
Mainu ishq tera le dooba
Haan ishq tera le dooba
Ritik and shivanya's eyes met again , ritik had fallen totally for her , her innocence , her voice , the love in her eyes for him , all impressed him so much . shivanya imagined both of them dancing together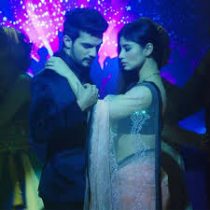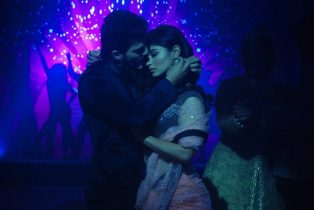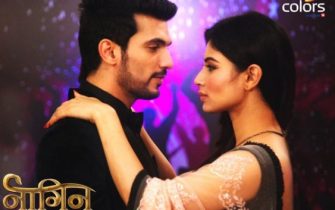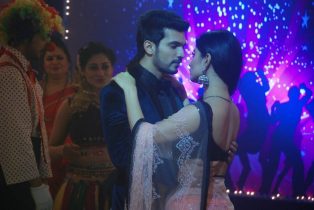 Fursatein kahaan
Aankhon ko hai meri aaj kal
Ho… dekhne mein tujhe
Saara din jaaye nikal
Aur phir aahista se
Jab chhu ke tu nikle
Teri aanch mein dil mera
Dheeme dheeme pighle
Mainu ishq tera lae dooba
Haan ishq tera lae dooba
everybody clapped for her , shivanya smiled . she looked at ritik . ritik smiled at her
to be continued…

Warning: A non-numeric value encountered in /home/ftpusers/tellyu/public_html/wp-content/themes/publisher/includes/func-review-rating.php on line 212

Warning: A non-numeric value encountered in /home/ftpusers/tellyu/public_html/wp-content/themes/publisher/includes/func-review-rating.php on line 213