You Complete Me (Ishra, Rivanya, Abhigya) (Epi-2)

Warning: A non-numeric value encountered in /home/ftpusers/tellyu/public_html/wp-content/themes/publisher/includes/func-review-rating.php on line 212

Warning: A non-numeric value encountered in /home/ftpusers/tellyu/public_html/wp-content/themes/publisher/includes/func-review-rating.php on line 213

A beautiful girl was getting ready in a beautiful pink saree . she looked at herself in the mirror and said , you look perfect
"my pragya looks even more beautiful when she smiles"
Pragya turned back to find her mother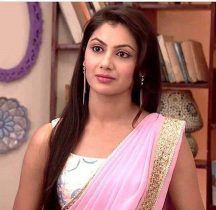 She  hugged her mother : ma ritik bhai delhi se vapas a gaye
Mrs.bhalla : ritik , yes he just came ,you were sleeping then
A handsome man in his late twenties entered the  room , he looked at pragya and said : what is this , whats so special that you are getting ready so early , that too with contact lens and saree , you hate sarees
Pragya : some government officials are coming to our school , i need to talk to them and  they may check the details and do queries about our schools
The man laughed
Pragya : raman bhai why are you laughing ?

Raman : no no ,  you yourself  are like a small child , i wonder how you manage so many schools
Mrs.bhalla : raman , already she is tensed and you are making her even more tensed
Raman hugged pragya , he said : you will do really well , dont worry
Pragya smiled : so i am leaving  , bye ma , bye bhai , tell ritik bhai that i left
That night
Pragya wanted to buy a gift for ritik as his birthday was approaching  , she went and bought a beautiful watch . And was coming to her car when she saw a cute puppy running in the middle of the road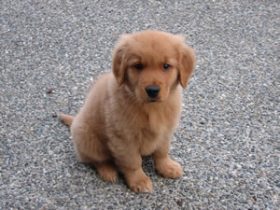 . she was shocked to see a car fast approaching . she went and took the puppy in her arms and protected it . the car that  stopped right in front of her.
It was abhi inside the car . abhi looked at her from inside . she was relieved and held the puppy tightly . she slowly looked up and silently went aside .
Abhi had fallen in  love unknowingly with her innocent eyes , he could not drive , in these days when people take videos of dying people , pragya's move surprised abhi
Pragya took that puppy home
Mrs.bhalla : pragya , kya hai yeh , i am  afraid of dogs
Pragya : ma pls pls , yeh puppy kitna cute hai dekho and brought it near mrs.bhalla
Mrs bhalla hid behind raman , pragya laughed
Ritik : ma please , pragya  keh rahi hai , puppy wont come inside the house , i will take care of that
Mrs.bhalla :  as ritik said , if this comes inside , i will go out and you will only take care of it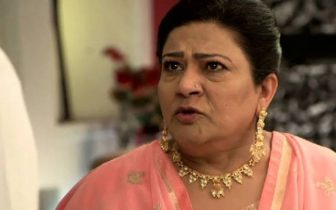 Pragya : ok ma , now atleast say ok
Abhi went home , dadi was sitting there  glaring at him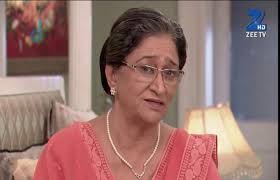 Dadi : where is ishita ?
Abhi : how do i know ?
Ishita entered holding her ears .  dadi forgot to tell you i will be late , sorry
Dadi : all this should be put to an end
Ishita : how can you put this to an end , sometimes i get more appointments
dadi : i know all that……i am talking about something else , now it time for you both to get married
after hearing about marriage the first thought that came in abhi's mind was pragya , he wanted a girl just like her , so caring and innocent
ishita : but…
dadi :let me finish , i wanted you both to get settled professionally , you both are done with it and i  have no  problem if you find somebody on your own , i will also search for a perfect bride and a groom for both of you . i have trust in ishita , you cant be trusted at all , that day also you brought  a funny girl telling that she was your girlfriend , if at all you find somebody make sure that the person is suitable for you
ishita laughed at abhi silently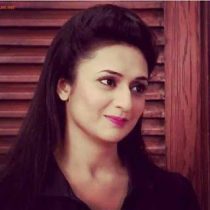 abhi glared at her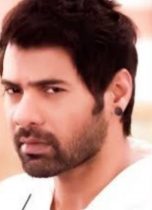 precap : ishita-raman meet . abhi thinks of pragya . dadi gets a marriage proposal for abhi

Warning: A non-numeric value encountered in /home/ftpusers/tellyu/public_html/wp-content/themes/publisher/includes/func-review-rating.php on line 212

Warning: A non-numeric value encountered in /home/ftpusers/tellyu/public_html/wp-content/themes/publisher/includes/func-review-rating.php on line 213