Episode 1
Hey guys yours nonsense friend is back ,so today is first ep , and thank you all for ur wishes, so now without any chater pater let's go onnnnnnnn
The fligh landed and orachi was on port and was really excited to know who came to receive her but get disappointed 😞 when she sees no-one rather than a driver. Prachi sat in car 🚗 and asked driver to take her directly home 🏡, she was 😥 😔
Driver: madam !madam !
Prachi: ha!
Driver: madam we reached
Peachi : ohh! Ok ,thanks bhai ya ,pls take my luggage 🧳 out of the car
Driver:ok madam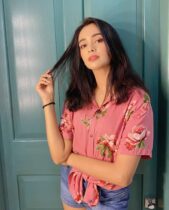 Prachi was standing on door 🚪 and was about to ring the bell 🔔 but suddenly ……………..
Abhi and pragya opened the door and shouted ……..
Welcome back home 🏡 dear 😘
Prachi got surprised 😮 whole house was decorated with purple 💜 ( her fav)
Pragya : ohh!I missed you dear
Abhi:I haa ok
Pragya: we missed you a lot dear 😘
Prachi : me too maa,papa I missed everyone
Pragya:come on i made your fav food 😋 let's have lunch
Where else rhea and alia were not happy 😒 but faked a smile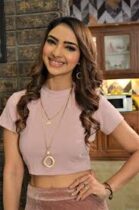 Cause alia told rhea now she would need to share her parents love
Then sat in dinning 🍽 room
Some came from the back
That person : oye! Choclate girl won't you have your fav Choclate prachi turned …
Aryan bhai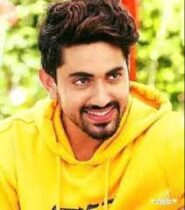 she shouted she gave him a tight hug how could I forget u and these yummy chocolate 🍫
She snatches it from his hand
Aryan:all , u should share
Prachi : no never they all belong to mee
The chase game starts
All were laughing 😆 🤣 😂 😄
Someone from back side :oyee monkey's 🐒 now stop and have lunch u guys won't change
They were disha and purab
All sat and had lunch
Precap: first day of college for prachi
So that's for it today hope u all enjoyed this leave a comment what u think