Yeh Vaada Raha Review: Charming tale of promise-keeping and hope in action packed style
Zee TV's Yeh Vaada Raha is a beautiful story set in Mumbai. The channel has got a different concept apart from the regular romance genre. The show is about a promise made and how far one can go to keep the promise. The two main leads Kartik and Survi, are aged about 19 and 9 year old. An unseen and unheard bond begins between them, when Kartik takes the sole responsibility of Survi in her father Shrikant's absence. Survi is mature ahead of her age and is quite a responsible girl, whereas Kartik is a cheerful, happy and go getter guy.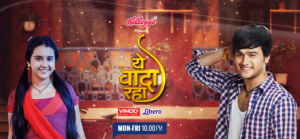 Survi and Kartik get together as both families do not go well with each other. Kartik wants to save Survi from his own family, who wants to kill Survi's family because of long term enmity between them. The families are poles apart. Kartik's family has violence and Survi's father shows a lot of patience in dealing with the situation. How Kartik goes against his family to keep his promise forms the rest of the story.
Main Characters:
Kartik: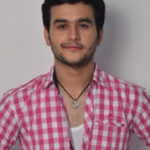 Kartik is a brave hearted, young, easy going and a determined guy. He has also grown up in the same chawl as Survi when he was small. He knows Survi and wants to protect her from all dangers. He stays in a joint family. He gets influenced by a locan don Bhau, after his father died. Kartik knows to bring a smile on everyone's face and is a happy guy. He has big burden of his family responsibilities, and still he takes the responsibility of Survi. He dreams to have a better life and future where all enmity and struggles in his family end.
Survi: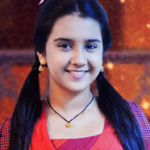 Survi is a 9 year old girl. She is simple, decent and a mature girl. She lives in a chawl in Mumbai alongwith with father. She loves her father a lot and fears to lose him, by the growing hatred from Kamla Tai and Bhau. Survi has lost her mother in an accident. She was very young at that time and took care of her father, her home and her studies as well. She gets mature and smart in her growing years. She is afraid to get away from her father and wants to be with him. The circumstances drift them apart. Survi depends on Kartik who takes her responsibility.
Kamla Tai: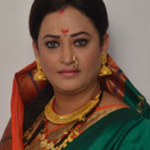 Kamla Tai is a strong, dominating and strict woman. After her husband's death, she is ruling her family by holding a firm domination over everyone in the family. She is the decision maker for everyone. She hides her weaknesses and presents a strong picture of her, so that no one can go against her. Kamla Tai shows violence and is against Survi's family. Kartik becomes a hurdle for Kamla Tai. She wants revenge for her husband's death from Shrikant and decides to harm Survi.
Shrikant: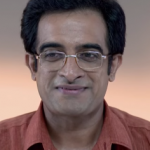 Shrikant is Survi's father. He lived in the chawl with Survi and took care of her, after his wife died. The chawl is dominated by the local don Bhau. Shrikant and the police got together to capture Bhau. Bhau gets killed and police asks Shrikant to go away from the city for some time. Shrikant heavy heartedly leaves Survi with Kartik, after Kartik takes her responsibility. Shrikant wants to secure Survi's life from angry Kamla Tai. He is a caring father who wants his daughter to be safe and happy. He has high hopes from Kartik.
Cast:
Roshni Walia as Survi
Ankush Arora as Kartik
Pankaj Vishnu as Shrikant
Rinku Karmarkar as Kamla Tai
Story So Far: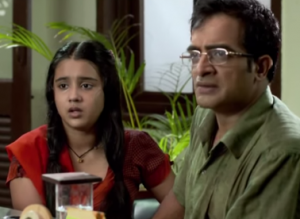 This is the story of two individuals Kartik and Survi. Survi was getting shot and Kartik saves her in nick. He takes her away and reaches a safe place. The police then shoots Bhau and his son Aniket. Bhau gets killed in police shoot out and Aniket's gets his leg injured. Kartik reaches there and feels cheated. He gets angry seeing Bhau dead. Shrikant has helped the police in nabbing Bhau. This makes the chawl people against Shrikant and they all assume Shrikant is the reason of Bhau's death. The people get angry and break inside Shrikant's house. Tai confronts Shrikant and Survi and tells them that she wants revenge for her husband's death. She tells Shrikant that she will cut Survi's leg. Survi and Shrikant beg Tai to leave them.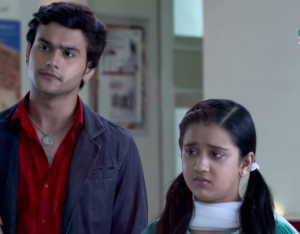 Tai gets ahead to do so and police intervenes. Survi gets saved for the moment. Tai holds anger for Shrikant and Survi. Shrikant and Survi go to police station and meet the inspector. They get to know Kartik is angry. Shrikant insists to meet Kartik. Kartik hurts Shrikant and then leaves him. Kartik gets the house property papers and keys of Shrikant. He goes to pick Survi from her home. She gets frightened seeing him. Kartik explains her about Shrikant's arrest by police by fake charges put by some man. Survi goes to police station and meets Shrikant. Shrikant encourages her to be strong. Kartik promises Shrikant that he will protect Survi. Kartik asks the man to take back the case and tries to bribe him. Tai talks to Bhau's photo and tells how she will take revenge from Shrikant. She recalls Kartik's promise to take care of Survi. Kartik and Survi get away from Tai's limits.
Our Take: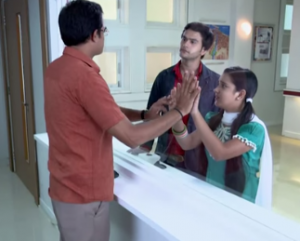 All the characters are justified in their roles. Pankaj Vishnu is very subtle in his role of Shrikant. On the contrary, Rinku Karmarkar has a powerful role of Kamla Tai. She is well sketched and her personality goes along Kamla Tai's character. Rinku looks perfect in the violent, aggressive and revengeful Kamla. Coming to the leads, Roshni Walia as Survi and Ankush Arora as Kartik look innocent and superbly portray their roles. There is a charm in their chemistry, which draws attention to watch the serial. The USP of the show lies in the leads. The concept is not anything totally new. Though the storyline holds interest and fast moving, it needs few moments that could be memorable. The show presents an important aspect about promise keeping and weaves a wonderful story. It is worth watching with family. The drama can be seen to enjoy filmi type action and run-chase sequences.
Overall:
The show does not leave any lasting moments even though it has has suspense, thrill and action in it. It is different from romantic of historic shows on Zee tv. It is a good attempt from the channel to shift from completely fictional zone to bring some realistic story. Many can find this show unique and enjoy the chemistry of the young leads.
Our Rating:
1.5 out of 5
Feel free to post your reviews in comments below. All off-topic comments will be deleted.