Yeh Teri Galiyan Review: A love story set in an intricate backdrop
Yeh Teri Galiyan premiered on 25th July 2018. The show stars Manish Goplani, Vrushika Mehta, Ruchi Mahajan and Ayaan Zubair Rahmani. The story revolves around two young children, Shantanu and Puchki, who are best friends and each other's support. Shantanu vows to protect Puchki. The two can't live without each other, but are separated at a young age. After they grow up, they meet again but get distanced by the huge difference in backgrounds. Shantanu gets educated abroad. He returns back to his birth place. Shantanu and Puchki are forbidden to reunite by the constraints of the society, since Puchki still belongs to a brothel.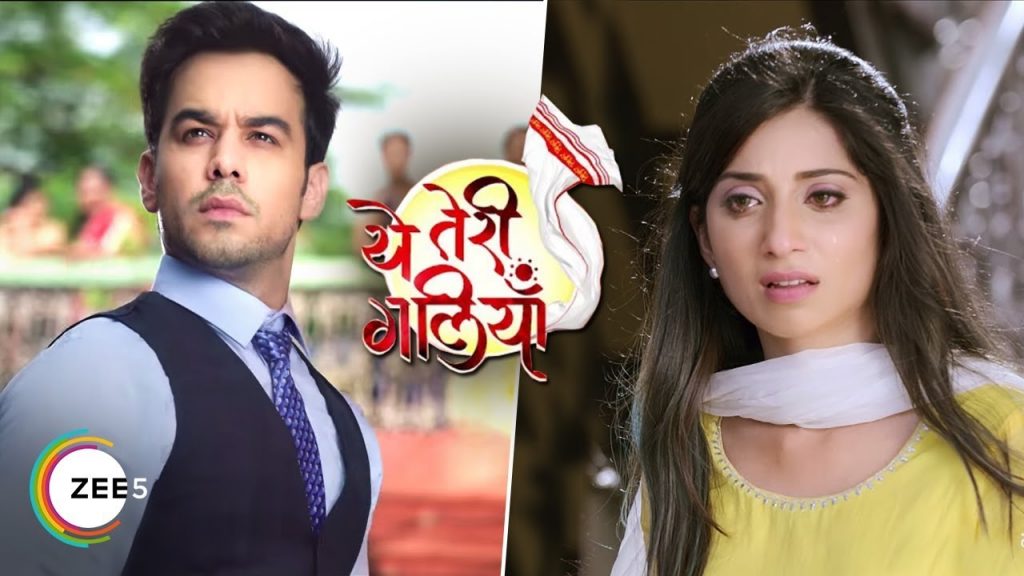 Main Characters:
Shantanu: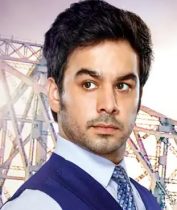 Shantanu is Chanda's son. He is born in a brothel. He is much loved by Chanda, who regrets that his birth was a mistake. Shantanu is given good values and upbringing by Chanda. He has a heart of gold. He finds a friend in Puchki. He swears to safeguard her from all dangers in life. Shantanu's childhood gets merrier with Puchki's mischief. He doesn't want Puchki to suffer in life. Shantanu gets adopted by a rich couple, who take him away from the brothel. He gets a good life, but far away from Puchki. Shantanu is raised into a good-virtued, educated and smart businessman. He remembers the humiliation Puchki and he used to face in childhood because of their birthplace. He decides to change society's perception about brothels in order to help his friend Puchki.
Puchki: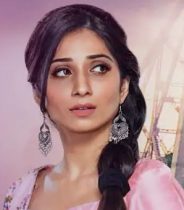 Puchki is Arpita's daughter. She is raised in the brothel. She isn't aware of the meaning of word 'father'. Arpita deeply regrets her husband's deceive, due to which Puchki's future got ruined. Puchki is much innocent. She doesn't know about the place where she is growing up. Sooner, she discovers the bad side the place called her home. She wants to get away from the brothel and lead a good life. Puchki grows up into a beautiful, good-hearted and simple girl, who aspires to meet her childhood friend Shantanu. She has all hopes from Shantanu, who promised to get her out of the bad world where she feels suffocated. Puchki wants to lead life on her own terms. Puchki gets caged in the brothel. Her world revolves around her supportive mother.
Cast:
Manish Goplani as Shantanu
Vrushika Mehta as Puchki
Ruchi Mahajan as child Puchki
Ayaan Zubair Rahmani as child Shantanu
Shubhangi Latkar as ThakuMaa
Renee Dhyani as Beauty
Akansha Sareen as Arpita
Anandi Tripathi as Chanda
Shynam Ladhaki as Murli
Ankush Arora as Veer
Sharhaan Singh as Shubhu/Puchki's Father
Nandish Sandhu as Kabir
Mona Singh as Kavya
Manasi Salvi as Mohini
Vandana Pathak as Sudha
Story So Far: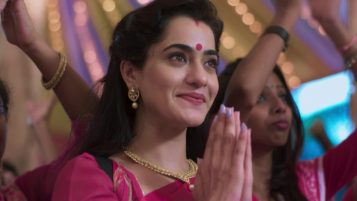 Arpita and her husband Shubhankar/Shubhu come to Kolkata to meet his parents. Arpita is pregnant. She hopes that her in-laws will accept her knowing about the baby, since Shubhu married her against his parents' will. They visit a temple. Arpita wishes that her would be child gets a selfless friend, who protects in the world filled by selfish people. Shantanu also visits the same temple and wishes to get a friend for himself. Arpita slips on the stairs. Shantanu saves her. Arpita meets Shantanu and his mother. Arpita likes Shantanu and his upbringing. Shantanu's mother Chanda regrets that Shantanu was born in a brothel, and he is called a mistake by everyone. The brothel is shown, which is run by ThakuMaa and Beauty.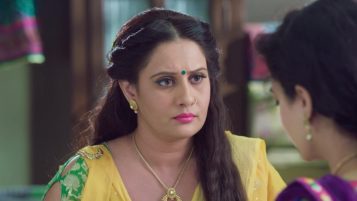 Arpita asks Shubhu to take her home. She has many dreams in eyes. Shubhu gets Arpita to the brothel shockingly. Shubhu asks the women for money for giving away his beautiful wife. He sells off Arpita to them. Arpita finds it strange when Shubhu gets her to the weird place. She was hoping to meet her in-laws. She misunderstands some people to be her in-laws and greets with respect. The people laugh on Arpita. Arpita had much belief in Shubhu's love. She gets scared of the place. The truth soon gets evident to her when Shubhu leaves her at the brothel by ruining her hopes and love. Beauty reveals to Arpita that her husband got her to them to sell her off. Arpita questions Shubhu. She gets badly cheated when Shubhu insults her. Shantanu and Chanda witness Shubhu's crime.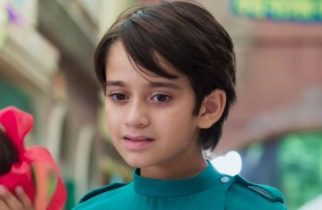 Shantanu sympathizes with Arpita. Chanda keeps him away from the matter. Beauty refuses to buy Arpita, since she is pregnant. Chanda feels bad for Arpita. She decides to help Arpita by stopping her at the brothel, thinking Shubhu will try to sell Arpita somewhere else if they refuse. Chanda asks ThakuMaa to buy Arpita, as she is pretty enough to earn well. She suggests that Arpita would be proved profitable if she delivers a girl child, the future of their brothel. Chanda hides her good intentions in order to convince ThakuMaa. She sees Shubhu hurting Arpita and slaps him. She humiliates Shubhu for selling off his wife. She throws extra money on Shubhu and kicks him out of the brothel. She gets protective about Arpita.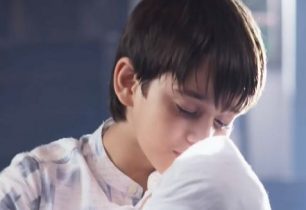 Arpita runs after Shubhu, who doesn't even turn to see her once. Arpita's life takes a big turn. ThakuMaa slaps Arpita and breaks her bangles, dominating her to adapt to her new living at the brothel. Arpita becomes a property of the brothel. Arpita tells them that her child will not belong to the brothel. Arpita delivers a baby girl and regrets a lot. She doesn't want her daughter to lead a bad life. Shantanu takes the baby in lap and becomes her first most friend. Arpita gets scared that she won't be able to save her daughter. Shantanu makes a promise to become the protector of the girl whom he names Puchki. After five years, Shantanu and Puchki's innocent friendship begins. Puchki takes Devi's avatar. Shantanu and Puchki spend time together during the Durga puja. When she disappears, he gets worried. He can't tolerate Puchki going out of his sight.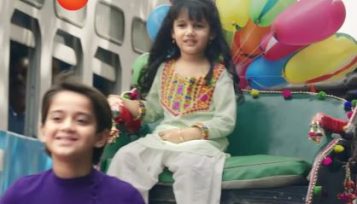 A man asks Puchki whom is she finding. He promises her that he will unite her with Shantanu. He lies that he knows about Shantanu. He asks her to come along to meet Shantanu. Puchki refuses to go with him and runs away. Shantanu finds her. Chanda gets happy seeing their friendship. Puchki tells Arpita that its her birthday. Arpita doesn't want Puchki to become part of the brothel. She cuts Puchki's hair in anger. Puchki cries a lot. Shantanu finds her upset and sees her cut hair. Shantanu wonders why Arpita did this. Chanda confronts Arpita for hurting Puchki's feelings. She tells Arpita that she loves Puchki as a mother. She promises to free Arpita and Puchki from the brothel if she gets a chance. Shantanu forgets Beauty's work and gets late. He gets punished by Beauty. She burns his books. Shantanu gets hurt. Puchki gets angry and decides to avenge her friend.
Our Take: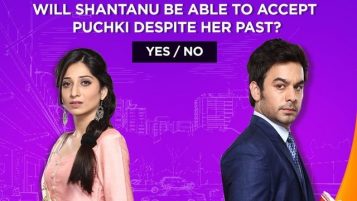 The subject around the red light area is new. The show brings a sensitive topic and puts light on the life struggles of the children who are born and raised in brothels. The detailing of the people running the brothels are presented close to reality. Puchki is born in the brothel. Her future gets caged, since the society doesn't accept such girls. Story revolves around Puchki's life struggles, how she steps out of the brothel and faces the condemnation from the society. Puchki expects Shantanu to return and take her away from the brothel. She doesn't get much support from her childhood friend Shantanu initially. She becomes a strong and determined girl to fight with the society's discrimination and make her name.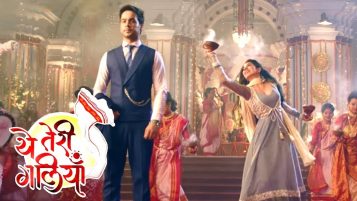 Puchki witnesses a new life outside the brothel. Shantanu's perception about Puchki changes. He still holds memories of his childhood friend. The promises made between Shantanu and Puchki in childhood will be seen turning true after they grow up, but with many difficulties. Shantanu changes a lot after he grows up. Puchki faces much humiliation because of her roots. Shantanu's roots are the same, but he returns back as a rich businessman. He remembers how the society has insulted him. He wants to change the society's perception about the brothel people. Shantanu will be seen supporting Puchki and giving her life a new direction as promised to her.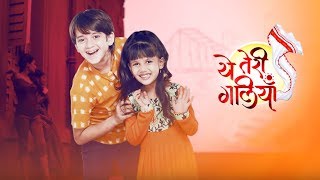 The show will get interesting after the big leap, with entries of leads Manish and Vrushika. The lead actors will be seen in the coming week. Their chemistry seems good as per the promos. Coming to current cast, the child actors Ruchi Mahajan and Ayaan Zubair Rahmani do a wonderful job and stand out by their performances delivered among big artists like Shubhangi Latkar. Story around Puchki and her mother Arpita landing in the brothel is emotionally draining. Characters are written well. Setup and appearances have taken in much efforts. Viewers may find the love story intriguing.
Overall: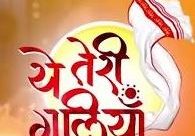 Yeh Teri Galiyan's tagline states it as the biggest love story of the century. It's quite common that the lovers stay close, and get distant by hearts and circumstances. Still, the fresh concept here lies in the background of brothel that sticks to worsen the girl's credentials. The three episodes aired in first week are fairly good. The show can be expected to get better ahead.
Our Rating:
3 out of 5
Feel free to post your reviews in comments below. All off-topic comments will be deleted.