Music is the connecting link between the leads in this new And TV show Yeh Kahan Aa Gaye Hum. Rahul Sabarwal is a rockstar and has huge female fan following. Maanvi is a simple, decent and humble middle class girl who aspires to become a great singer. Rahul is the heir of Sabarwal family and owns the music company. Maanvi turns up to give audition to sing opposite Rahul. They both are very different, and yet love blossoms between them.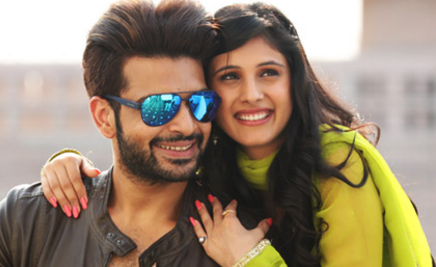 Maanvi's father Upamayu dislikes Rahul's contemporary music. He wants Maanvi to take classical music ahead. This story is set around music and brings the leads towards friendship and love. Upamayu and Rahul's father Raj were good friends years ago, and now hate each other for the unknown reason. Karan Kundra and Saanvi Talwar are the leads. The story will present love, trust and betrayals. To see how the leads' love stays strong amidst all hurdles would be an interesting concept.
Main Characters:
Rahul Sabarwal: Rahul is truly talented singer. He has a great voice and is a rockstar. He has many female fans who gets crazy seeing him perform on the stage. Rahul has made his dad Raj's music company become a huge success. Rahul is not interested in getting media and fans' attention. He wants to sing for himself some day. He believes in music which is his love and passion. He has an arrogant and bad image in Maanvi's eyes. Though he is a loving and caring guy, he is often misunderstood by Maanvi. He does not believe in love at first sight. He keeps himself away from female fans. Rahul holds good values of his family. He does not show up his good deeds to anyone.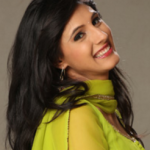 Maanvi Chatterjee: Maanvi is a loving, caring, bold and honest girl. She adores her dad a lot, who is also her music teacher. Maanvi is a good singer and has melodious voice. She rehearses classical singing and gets trained by her father Upamayu. She has much emotions towards her dad's efforts. She wants to fulfill her dream of becoming a good singer and pay tribute to her dad. Maanvi misunderstands Rahul often and gets in arguments with him.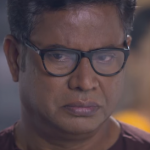 Upamayu Chatterjee: He is Maanvi's father. He is trained in classical music. He is Maanvi's Guru as well. He dreams that Maanvi earns a big name in music industry. Music is passion for Upamayu. He likes old classical music. He is against Rahul Sabarwal. He feels Rahul's contemporary music is ruining their Indian culture and also classical music. He is strict and very protective about Maanvi. His family consists of his wife Shilpa, his daughter Maanvi and son Harsh.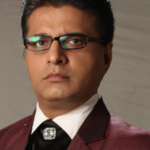 Raj Sabarwal: He is Rahul's father. Raj was a successful singer. He owns a big music company and has turned into a business tycoon. He organizes music concerts for Rahul. He is very determined, enthusiastic and protective about Rahul. He wants to make Rahul's career reach heights. He wants Rahul to become more successful than him. He stays with his dad Surjeet, wife Sonali, and his two sons Rahul and Shaleen.
Cast:
Karan Kundra as Rahul Sabarwal
Saanvi Talwar as Maanvi Chatterjee
Kali Prasad as Upamayu Chatterjee
Dipali Kamat as Shilpa Chatterjee
Papiya Sengupta as Sonali Sabarwal
Navin Saini as Raj Sabarwal
Story So Far: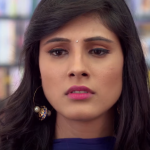 The story shows the intro scene of bold Maanvi, who sees a girl in trouble. She finds a girl being chased by some guy and stops the autorickshaw. Maanvi goes to help the girl after seeing the guy misbehaving with the girl. She puts pepper spray on that guy's eyes. She then gets to know it was part of shooting. The girl/actress asks her what did she do and tells her that guy is India's most famous and hottest rockstar Rahul Sabarwal. She says no one will leave her. Maanvi wishes to apologize. The girl makes Maanvi leave the place.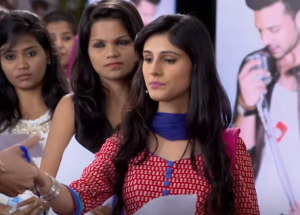 Rahul's father Raj Sabarwal calls off the shoot. He feels he should save Rahul's voice. He takes Rahul home being a protective father. Maanvi's dad Upamayu is frustrated seeing Rahul Sabarwal's poster in his lane. He feels Rahul does not know music and is selling music. He tears the poster. Maanvi comes and tells her dad that she has done worse than tearing poster. Upamayu laughs happily knowing the pepper spray story. Later, Maanvi goes for auditions, while Upamayu is annoyed with Maanvi, who has gone for auditions to sing with Rahul.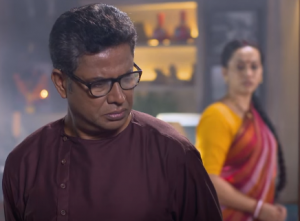 Maanvi's mother Shilpa plays the audio cassette, wherein Maanvi regards her father as her Guru, who has invested all his life in his student. She states her music and talent are by him. Maanvi waits for the call. She sings beautifully in the auditions. The judges get impressed and praise her voice. Maanvi feels tensed seeing Rahul at the auditions. She sees many contestants who want to sing along Rahul. She then realizes he did not identify her. She spots Rahul with a girl who is ready to leave her husband just to get a singing opportunity with Rahul.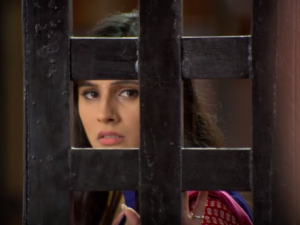 Rahul takes the girl Koel along, which makes Maanvi assume Rahul a bad person. Rahul sends Koel saying he wants singing talent, not such kind of talent. Maanvi misunderstands Rahul and feels her father was right about such rich people. Rahul does not see Maanvi. He gets mesmerized hearing Maanvi's voice, whereas Raj does not like it at all. Maanvi comes home and apologizes to Upamayu. Maanvi's brother Harsh gives sweets to his dad. The family has happy moments as its Upamayu's birthday today. Maanvi thinks to gift music records to Upamayu and needs Rs 20000. Rahul feels Maanvi's voice was pulling him and regards her voice as never heard before. Upamayu asks his friend Dibakar not to take their other friend Raj's name and holds grievance in his heart.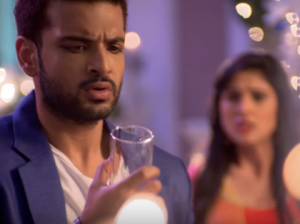 Dibakar tells about Manvi and Sujoy's alliance. Upamayu tells him that he wants Maanvi to earn a name in music. Maanvi calls Sunil asking for a job in his event company. Sunil gives her the job for the success party event organized today and asks her to be the hostess. Maanvi comes in the party and gets to know Rahul Sabarwal is coming there. The female fans surround Rahul and the water from his hand falls over Maanvi by the jerk. Maanvi goes to washroom to clean her dress. Raj praises Rahul that he has no bad habit like drinking or smoking. Shaleen's girlfriend Nisha gets jealous seeing Rahul getting the attention in the party. She spikes Rahul's drink. Rahul gets dizzy and commissioner's wife takes him to the room. Nisha gets happy seeing them, assuming Rahul's image would be tarnished now. Commissioner's wife gets intimate with Rahul, while he is not in his total senses.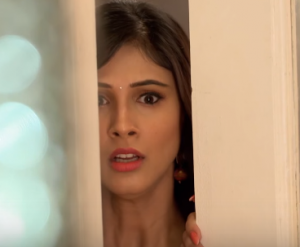 Maanvi witnesses this moment, being in the same room. She gets mistaken about Rahul once again and thinks he is a dirty minded person. Rahul asks the lady to get away from him. The lady keeps money in Maanvi's purse. She blames Maanvi of stealing Rs 20000 from her purse. Maanvi denies. Sunil checks Maanvi's purse and confronts her for having money. Avanti tells Sunil that she has given money to Maanvi to do arrangements and gives another Rs 20000 to commissioner's wife. Maanvi asks Avanti why did she lie to save her. Avanti says she has seen that lady keeping money in her purse. She wonders what happened between them. Maanvi returns the money and gets thankful. Avanti was supposed to meet Rahul for marriage alliance. She talks to Rahul, while he is not over the drink effect. Rahul tells Raj that he is not interested in marriage. Maanvi leaves the party and feels bad to be blamed for being poor.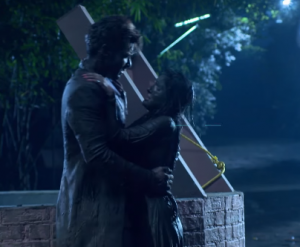 Rahul spots Maanvi near the well and gets mistaken that she is committing suicide. They get covered in the mud and argue. He saves her again from getting hurt. She hits Rahul and goes away. Sonali talks to Rahul about Avanti, while he talks about Maavi. Sonali supports his decision and asks him to marry the one he loves. She tells him the meaning of love. Maanvi goes to buy records to gift her dad. The shopkeeper says someone else bought it. Manvi sees Avanti buying the records. Avanti suggests they can share the records by making a copy. Maanvi gets troubled by Rahul's dog Zoro and runs inside Rahul's home to get saved by the dog. Her foot impressions gives a sign to Rahul's mother Sonali. Sonali assumes its Avanti's footprint and tells Raj that its Lord's sign that Avanti is made for Rahul. Maanvi hides behinds the curtains and leaves from the window. Rahul checks for her and finds her gone.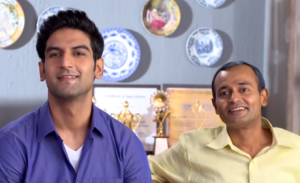 Maanvi comes home. Shilpa introduces Dibakar and his son Sujoy. She tells about Sujoy's alliance for her. Upamayu tells about Maanvi's singing talent. Dibakar says Sujoy is engineer and has no time to sing. Upamayu tells importance of music. Maanvi shows her house to Sujoy and they have a talk. Avanti comes to Rahul while he is shirtless. He met her after 10 years. Avanti tells him that they will be married soon. Avanti flirts with Rahul. Rahul and Maanvi rehearse singing in morning at their respective homes. Rahul's Dadu Surjeet praises him to have real talent. He tells about Raj being very determined and succeeded. Rahul likes the records chosen by Maanvi, and tells Avanti about the good choice and knowledge about music. He sends the records to Maanvi's home.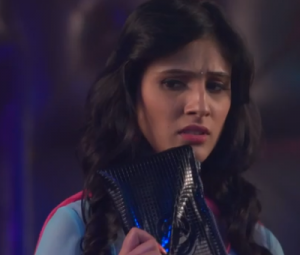 The shopkeeper makes Rahul and Maanvi talk. Maanvi does not know its Rahul and thanks him, saying she got the records sent by him. She states she can't believe such good people exist who value emotions and knows music. Rahul finds her compliment the best one till date. Sujoy takes Maanvi for dinner, while Rahul takes Avanti for dinner as Raj has promised her on his behalf. They go to the same club. Maanvi sees Rahul and hides her face. Rahul notices her and wonders where he has seen her before. Maanvi talks to Upamayu. He asks her not to keep distance from Sujoy. Sujoy follows a girl to the washroom and stares at her while she removes her jacket.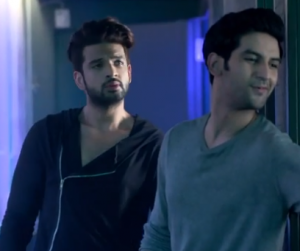 Rahul questions Sujoy's act and beats him. Maanvi comes there and Sujoy acts innocent. He lies to her and says Rahul was eyeing the girl badly, when he stopped Rahul, he got beaten up. Maanvi and Sujoy come home and tells same wrong story to Upamayu. Upamayu gets more against Rahul Sabarwal. He tells Sujoy that he will file complaint in police. Sujoy starts worrying. Raj is worried knowing Rahul got into a fight at the club. Raj tells Rahul his dream to make Rahul a big star. He tells Rahul that he has become successful decades ago, when Rahul was born, Raj has sworn to make Rahul a superstar. Raj assures Rahul that he will never let anything happen to him ever.
Our Take: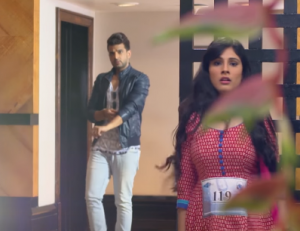 This show is romantic plus musical saga. It has few fresh bits in the first meet scene of the leads. The leads stars and their chemistry deserve to become the USP of the show. Storyline is good and simple. One can find the story predictable having seen many of the rich rockstar and simple girl love stories. This one has fresh leads with bits of twists. The romance genre fans would like this show. Karan Kundra's comeback pays off well. He lights up the screen with his presence. Saanvi is well cast with honest portrayal of Maanvi. Her innocent act is appreciable. The cast is effective in their roles. The suspense between the leads' family adds up interest. Music touch to the show makes it rocking. Music and romance combo with poles apart leads drives interest.
Overall:

The show airs at 9.30 PM on weekdays, which can be a good one at that time to watch with family. The show has got much emotions and perspectives. One would like to watch it for the romantic chemistry and amusing tiffs between the leads. It can become a good runner on And TV. It is a modern take on seen story, where leads would be loved for their clashes, perspectives, attitude and earthiness.
Our Rating:
3 out of 5
Feel free to post your reviews in comments below. All off-topic comments will be deleted.