Who is my husband? #Riansh OS
Hello guys. Here is a new os of mine. It was requested by my dear Tanya. Finally, I got the ability to write this different one from me. So I hope I could have succeeded in writing it in a good form. Do tell me your opinion on the comments.
So let's start.
Riddhima's POV starts:
I'm missing my husband so much.
I'm missing Vansh very very much.
My life without him is really useless.
I do love him more than I love my own self. I always feel secured when he is near me. I feel that I'm so comfortable and relaxed when I could be able to feel his heart beats and his breathes near me. This what could give me peace and relaxation.
He is being abroad for a business meeting and I'm really missing him so much. I feel that I'm incomplete without him. I just hope that he could come soon because I really needs him a lot.
While I was being at my room preparing myself to get out from the house to get some stuff, I received a call from my love Vansh.
I have picked it up very fast.
Me(on the call): Vansh, thank God that you have remembered your wife and called me. I'm missing you very much. Please come fast. Everything is so boring here without you. Please come fast. And yeah tell me everything you are doing there. When you eat? When you sleep? Who you meet? Who you talk with? How is your meeting? When you will return? Whe..
Vansh(on the call): Hold on hold on. At least give me a chance to answer your questions. I think that you will keep talking till my free time could be finished and I get forced to end the call without even answering one of your questions. So could my princess give me the chance to answer her lovely questions?
I have smiled from his cute attitude.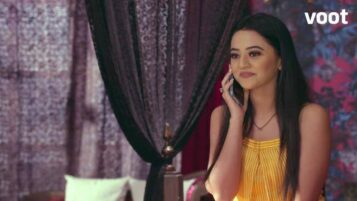 Then I have given him the chance to talk.
I was happy hearing his voice.
He was telling me everything he has done it and he is still doing it. He has told me that it is very soon and he will return to India. He has promised me that he will come soon and I was sure that he will not break his promise and he will come to me very very soon.
I know that my Vansh will not be late on me and he will come to me fast.
Afterwards, we have ended the call.
I wasn't wanting to end the call, but he was having an important meeting so I wasn't wanting to interfere in his business.
After ending the call with Vansh, I went outside the house to buy some stuff.
I was enjoying doing shopping and getting the stuff that I want.
After some hours from shopping, I was being at the street searching about nearby restaurant to drink or eat something and then I could resume shopping.
While I was searching about a restaurant, I have got shocked seeing him.
Vansh is here!
How?!!!!
He looks different!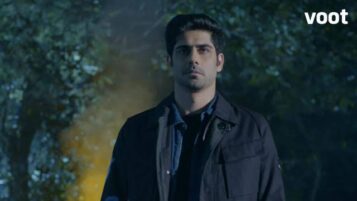 How he has shaved his beard without telling me??!
How he actually has returned to the country without telling me?!!!
I was just being with him on a call from a couple of hours so how this could happen?!!
I was happy seeing him, but I was surprised.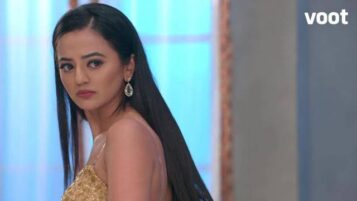 I wasn't understanding anything.
My confusion gets high and high everytime I look at him more.
He isn't noticing me. I'm just the one who has seen him.
He really looks very different. Not only the beard that makes him different than this Vansh that I knew him, but this style and those clothes. It isn't Vansh's style.
There is something weird and I have to understand it.
Riddhima's POV ends.
Riddhima has got near him.
She was happy that he has got back.
So she has rushed very quickly to him.
From her running and hurry to meet him, she has lost her balance and she was going to fall.
But he has got able to catch her and not make her fall.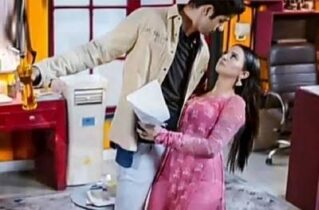 She was staring at him so much.
Riddhima to herself: Why I feel weird feeling?! He is my husband so why I'm feeling that weird feeling?! Just the beard that it is different, does this what gives all this difference?!
She was keeping staring at him in a way that has surprised him.
So he has knocked on her head to get her back to her concentration.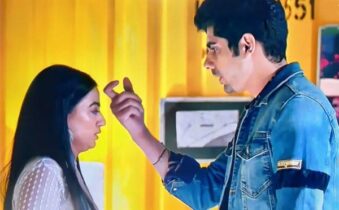 Him: Hello?! Where is your concentration madam?! I know that I'm a very handsome man, but this doesn't mean that you have the right to stare that much at me. I think you just should thank me for saving you from falling not staring that much at me, Am I right or am I right?!
Riddhima was being surprised from his weird attitude.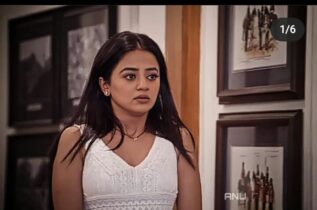 Riddhima: Madam?!!!! Vansh, why you are treating me in that way?! Actually, why you didn't have told me that you will return today?! Why you have changed your style in that way?! And what is making you being here and not returning to the house till now?! Come with me let's return to VR mansion. Everyone will be so happy that you have returned early and then we could discuss everything there.
He has looked at her in a surprised way.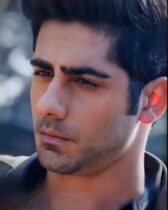 Him: Who is Vansh?! I'm not Vansh. You are wrong ma'am. I'm not the same person that you are finding him. I'm Vihaan not Vansh.
Riddhima has got super shocked.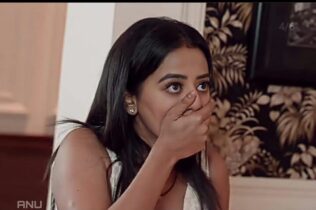 Riddhima: What?!!!!!! Vansh, it isn't the time to do such a silly pranks. I really have missed you and I don't want to miss any moment without spending it with you. So please let's return to the house.
She holds his hand, but he removes it.
Vihaan: I think you have problems in understanding. I'm telling you that I'm not that Vansh that you are calling me with his name. I'm Vihaan. It is a simple name so try to put it in your mind. I think that your husband is looking like me so that's why you got confused between us, but I'm sure that he will never be more handsome like me.
Riddhima: What are you saying? Do you aren't really Vansh?!!
Vihaan: Yes ma'am this what I'm trying to explain it to you since a lot. I'm Vihaan not Vansh. Anyway, nice to meet you and I hope that you could find your husband soon. Now, you could leave as everyone starts staring at us while you are looking at me in that way. So please leave.
Riddhima was keeping staring at Vihaan.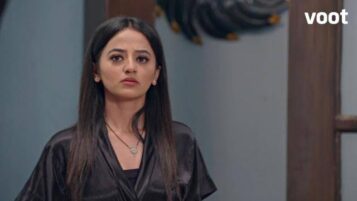 Riddhima to herself: How two people could look that identical to each other?!!! The faces are exactly the same, but the attitudes and the behaviours are totally the opposite! This person could never be my Vansh, but where are you Vansh?!!! I feel that you are nearby.
Vihaan has looked at Riddhima in a surprising way.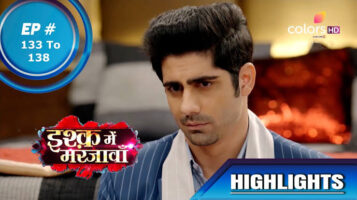 Vihaan: Do you will leave or you will spend the whole day staring at me?!
She has left him while being confused especially that she starts calling Vansh and he wasn't picking up the calls.
After she has left, Vihaan starts to laugh.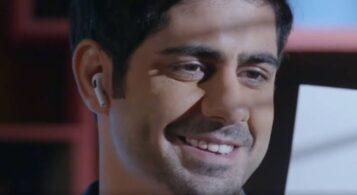 Vihaan to herself: She is so innocent or she is idiot?! No Vihaan you are just the one who is so clever and fools everyone, Am I right or am I right?! Welcome to Mumbai Vihaan. Finally, you are back to your country and it is good to start my visit to India after this long time with the face of this cute girl.
He was being on his swag after wearing his sunglasses.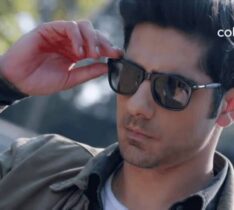 Then he has called someone.
Vihaan( on the call): Work is done. I have met her and she has got confused like we have planned. Do what we have planned it. Let's confuse her for some time. It will be interesting thing as you know I love playing such games. I know she will hate me at the beginning after knowing everything, but it is okay I will be able to please her.
Riddhima's POV starts:
A week has passed and I'm not able to reach to Vansh. I'm super worried about him. I don't know why he isn't answering my calls or any of the family's calls. I'm being very panicked about him especially after I have met this Vihaan. I feel that he is Vansh, but he is just doing a prank on me.
No. This can't be my Vansh. He isn't like Vansh at all. No my Vansh will not do such a thing.
But how they are looking that identical to each other?! It is a very weird thing!!! I just need to meet Vansh and then everything will be cleared.
Where are you Vansh? I have missed you so much.
Riddhima's POV ends.
Riddhima starts remembering some moments that she has spent it with Vansh.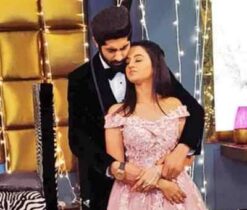 Their romantic moments.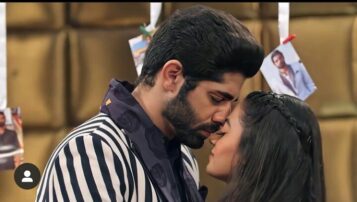 His lifts to her.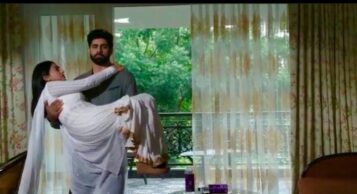 Their cute moments.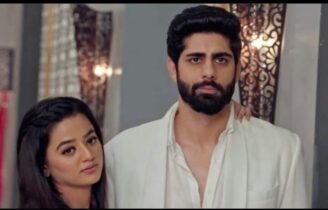 She was remembering so many stuff.
All those memories were making her miss Vansh more.
She was hoping that he could return and stop this confusion that are scattered inside her.
She has slept from the tiredness.
At morning, She was being with her friend Sejal roaming at a nearby mall.
Then Riddhima has seen Vihaan again, but Sejal wasn't with her as she was buying something from the store.
Vihaan has also seen her.
He has just greeted her with little smile.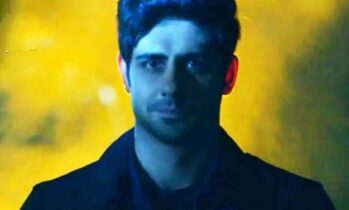 Riddhima to herself: Why I always see this man?!!! Everytime I see him, I remember that he isn't my Vansh. Where are you Vansh?!!!
At this moment, Riddhima has seen Vansh.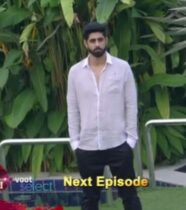 She has seen him walking at the mall.
It was Vansh.
With the same form that she has got used to it.
Riddhima has smiled seeing him.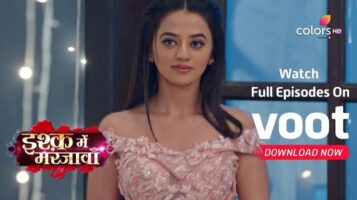 Riddhima to herself: Vansh has arrived! Finally!
She starts calling his name, but then he has vanished.
She has just seen Vihaan once again in front of her when they have crushed on each other while Riddhima was trying to reach to Vansh.
He has looked at her in a surprising and cute way.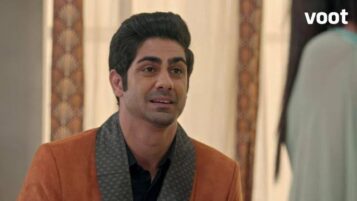 Vihaan: You again?! Are you following me?!!!
Riddhima: This is the same question that I want to ask it to you. Are you following me?!! I find you everywhere! So annoying!
She has left him very quickly with a hope that she could find Vansh, but she didn't has found him.
Even Vihaan has also left.
Riddhima was very confused.
Riddhima to herself: How when I have seen Vansh Vihaan wasn't there and when I have seen Vihaan Vansh has got vanished?! What is happening?! Does Vihaan is Vansh?!!!! I'm not able to know where is my husband and who is he from both?! Who is my husband?!!!!
At night, Riddhima was being at the garden very upset and crying.
Riddhima( looking at the sky and crying): Where are you Vansh?! I have missed you so much. Please come. I starts to not understand anything. I don't know who is my husband and where he is.?! Please come Vansh.
At this time, she has heard Vansh's voice.
Vansh: I'm here sweetheart.
She has looked in front of her and she has found Vansh in front of her.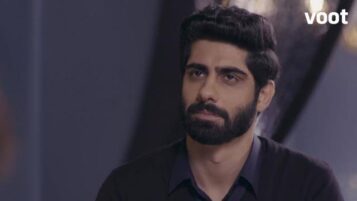 Riddhima: Are you are really Vansh or I'm just imagining you?!
He has came closer to her and has putted his hand on her face to make her be sure that he is in front of her.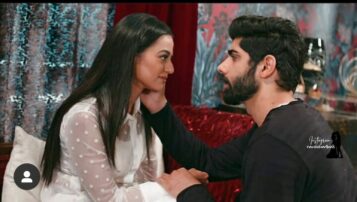 Vansh: You aren't imagining sweetheart. I'm really here. Your Vansh has returned to you. I'm sorry for what you have suffered from because of me.
He has kissed her in her cheek to calm her down and make her be sure that he is really with her.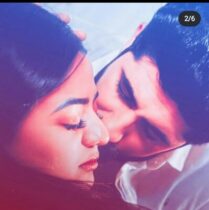 Riddhima was very happy of the return of Vansh.
She has hugged him a very long hug.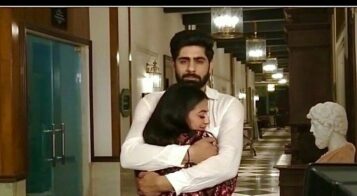 Riddhima: Finally, you are here Vansh. I was very worried about you. I was needing you and missing you so much. You don't know what has happened with me. I have met a very weird person that was exactly looking like you, but his attitudes and behaviors have made me sure that he isn't you my love.
At this moment, Vihaan has came.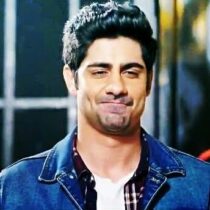 Vihaan: I'm happy that we have met again bhabi.
Riddhima has got shocked.
Riddhima: What?! How you are here at VR mansion and what are you saying?! Why you are calling me bhabi?! I'm not understanding anything.
Vansh has surrounded Riddhima by his hands.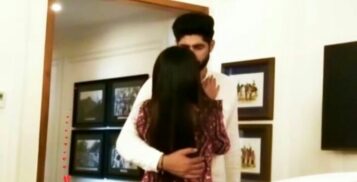 Vansh: I will explain to you Riddhima, but please don't be upset from me. It was all Vihaan's plan I really wasn't wanting to do such plan on my lovely wife, but you don't know how Vihaan's insisting is so annoying.
Riddhima: Do you really know each other?
Vihaan: We are twins bhabi.
Riddhima: What??????!
Vansh: Yes Riddhima. Vihaan is my twin identical brother. He wasn't living at the country and he was being in a bad term with the whole family so no one was talking about him.
Vihaan: Vansh was the only one who was keeping in touch with me.
Vansh: But I wasn't able to tell you because this could cause problems to me with the family.
Vihaan: Than finally everything got fixed between me and VR family so I decided to return to the country.
Vansh: And I wasn't there.
Vihaan: So I have decided to do such game on you bhabi. As actually I love doing such stuff and such pranks and I was wanting to see your reaction and you have really done what I was expecting. Your confusion was very funny.
Vihaan starts to laugh.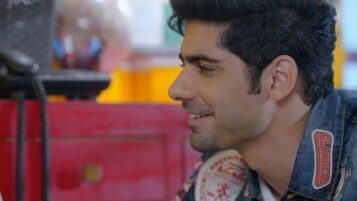 Riddhima has got very annoyed.
Vansh: Vihaan stop it.
Vihaan: I'm really sorry, but you have really got fooled very easily bhabi. You are a very innocent girl. I wish I get a girl like you.
Vansh was trying to be strict, but he wasn't able to do that and he also started to laugh.
Riddhima was being very annoyed.
Riddhima: Really?! So you both have teamed against me and now you are laughing!!! What is that funny thing?!
Vansh( laughing): You didn't have seen your face Riddhima while you weren't knowing who is your husband! I was laughing a lot when I was at the mall and seeing your reaction.
Riddhima: So you were there?
Vansh: Of course as it was a part of our plan to confuse you more.
Vihaan: I'm sorry bhabi, but you have really got fooled.
Vansh: The great twins Vansh and Vihaan have fooled you.
Riddhima: I will not spare both of you.
She starts running after them while both of them were smiling.
Then the 3 of then have fallen allover each other and they start laughing.
The end of the os. I hope you like it. I have tried to do something special as I didn't have got Vihaan on my stories before, but I think I will start doing that afterwards. I just hope that you have enjoyed it. Do tell me how it was on the comments? I will be waiting for all of yours comments. I hope that you all could comment so many comments as all your comments is what encourages me to write more os episodes. Your respond here is what will make make know if I will write a new os or not. So please comment so many comments and break my previous record of my comments. So please guys keep supporting me the way you are doing. Please don't forget your feedback in the comment section below.