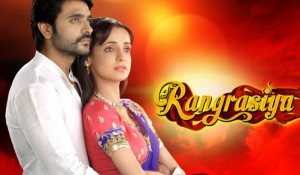 Rangrasiya is an edgy love story ignited by intense hatred and fuelled by circumstances that bring a simple village girl, Paro and army officer, Rudra together. For Rudra, love is need-based, beauty is deceit, and work is duty and for Paro, love is hope, beauty is extreme and duty is vengeance.

Humsafars is set in a Muslim household and brings forth a story of determination. Arzoo is small town girl from Lucknow, she is full of life and dreams. Sahir is the owner of a fashion house in Mumbai. He believes that he has no soft side to his personality and thrives on power and money.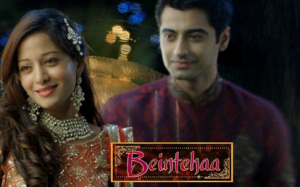 Beintehaa is the story of Zain and Aaliya. Zain, a charming brat, and Aaliya, a cultured and pretty girl, have been rival cousins since childhood. Eventually, when they grow up and meet each other after several years, Aaliya mistakens Zain for Zeeshan, her fiancé. This creates a series of misunderstandings and finally Zain and Aaliya are forced into a marriage.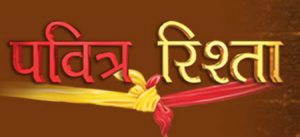 Pavitra Rishta is the story of Archana, who is not highly-educated but handles the entire house work. Manav, a garage owner, who gets love-struck by Archana at first sight. The story proceeds from here – finally bringing the made for each other couple together.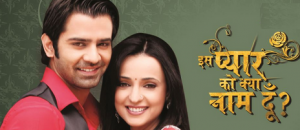 Iss Pyar Ko Kya Naam Doon is the unique love story of Arnav and Khushi, who are completely different from each other. Khushi, a simple girl from Lucknow, and Arnav, an arrogant businessman, are caught in a love-hate relationship!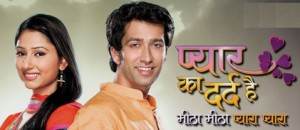 Pyar Ka Dard Hai Meetha Meetha Pyara Pyara brings a sweet relation of Aditya and Pankhuri. Rich guy Aditya, who doesn't believe in marriage while small town girl, Pankhuri thinks marriage is for keeps, and she comes together with Aditya amidst broken relations and property feuds.

Saraswatichandra touches hearts with a never seen before story of trust and unspoken love. Saras and Kumud are soulmates who are repeatedly denied the joy of being together in this classic tale of love and heartache.

Bade Achhe Lagte Hain is a love story between two completely different and people, Ram Kapoor and Priya, who dislike each other initially but grow to love and respect each other immensely in due course of time. The couple, who is forced to tie the nuptial knot unwillingly for the sake of their family's happiness, gradually becomes each others pillar of strength. Ram is a workaholic and belongs to an affluent family. Priya is a simple but strong willed righteous girl hailing from a middle class background who believes in following the values instilled in her by her parents.
Which hit show's replay would you like to watch? Let us know in this poll and you can choose a maximum of three favorite shows.