What's your reaction on Sony's IKNMP end?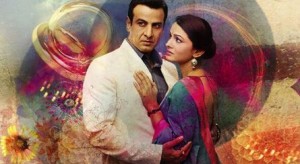 Itna Karo Na Mujhe Pyaar aired on 18 November 2014 on Sony TV. It's been one year and the show ended. Though it was not meant to be finite, the show first shifted to another time slot of 5.30 PM and then made way towards closure. The fans can have a better satisfaction that plot was not dragged much and ended well in time.
On the other hand, fans would miss to watch their Neil-Ragini and wonderful chemistry those actors shared. The show was homely and could connect with family audience well. It created waves on its start and was part of high fame throughout. But as every good things has to come to an end, this show has also bid adieu to its fans.
The show dealt with the challenges in the relationship of a divorced couple, Dr Nachiket Khanna/Neil and Ragini Patel. They stayed apart for many years and then reconnected because of their children. The couple married again after solving their misunderstanding by which their marriage broke up. After all odds, the couple got a happy ending. Neil was known for not valuing relations, and was shown to sell off his everything for the sake of his family. The show was different and interesting. It was one of the mature concept show dealt well on Sony, after Bade Acche Lagte Hai. Would you miss this show and its lovely pairing Neil-Ragini? Let us know in this poll. You may leave comments too.