A Episode start with In Singhania sadan
A woman is praying for God, she is no one else, after finishing Artie she made breakfast and went to the kitchen, Keerthi came to the kitchen
Keerthi: Good morning maa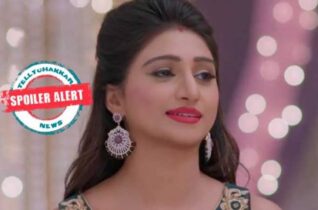 Akshara: Good Morning Naksh woke up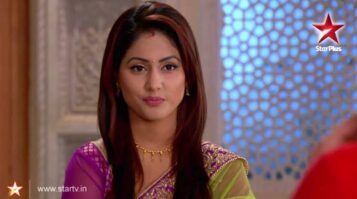 Keerthi: Haa maa he is getting ready
Keerthi helps Akshara with cooking
Naksh came down
Naksh: Good Morning Maa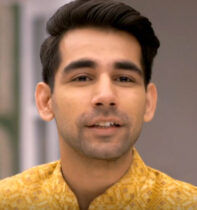 Akshara: Good morning
Naitik came downstairs talking his PA on the phone
Naitik: OK Praveen send me an email and I will check it
Naksh: Good Morning papa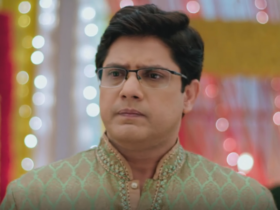 Naitik: Good morning
Akshara invites them for breakfast
Naitik: Where is Naira she woke up
They hear the song from the terrace
Naksh: aapki princess wake up
Matarkashti song in the room plays the background
A girl is getting ready for the office with muttering a song She is none other than our heroine Naira Singania, she comes down and greets everyone good morning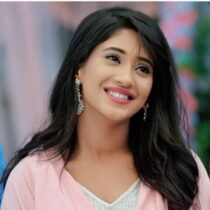 Akshara servers food for everyone
Naitik: Naira Which company do we have a meeting for today?
Naira: dad today we have meetings with RK groups and LR groups and There is a video conference with the JR group
Naitik: Good
Naksh : Papa Is there a any job vacancy in our office?
Naitik : Two or three positions are vacant why
Naksh: papa do you know my friend Santosh?
Naitik: Is your college friend right?
Naksh: Yes he works in hcl, but he was not interested in that job, so he resigned from that job. I met him yesterday and he asked me if there were any vacancies in our company, so that's what I asked you
Naitik : Well, ask him to come to our office tomorrow and I will interview him and then I will choose whether he is suitable for the position or not.
Naksh: Thanks Papa
(Note: Singhania runs the diamond business Naitik is CEO of the Singhania diamond company & Naira after completing her MBA course she joined in Singhania group now is managing director of Singhania group but Naksh is not interested in the diamond business he wants to do on his own, so he owns his restaurant by his hard work and he has now succeeded in it)
Scene freeze there
In Goenka house
One woman giving instructions for servant she is none other than Swarana
Swarana : Is breakfast ready? In a few more minutes everyone will be come for breakfast please do it fast
Dadi call out swarana
Swarana : Haa maaji
Dadi: Is breakfast ready
Swarana: haa maaji In 5 minutes breakfast will be ready
Dadi : where is Kartik did he wakes up
Swarana : maaji kartik wakes up he getting ready
Scene shifted to one room
One boy getting ready for office he is none other than our hero Kartik Goenka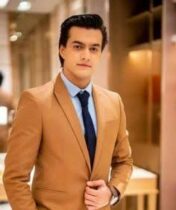 Kartik came downstairs
Everyone gathered for breakfast in dinning table
Swarana servers food for everyone
Manish : Kartik who is now joint director of CBI?
Kartik : dad Mr.Rajesh one week before only he gets promotion
Akhilesh : Kartik did you slove any missing child case in one week before child name is rahul
Kartik : haa chachu why
Akhilesh : he is my friend son yesterday I meet My friend spoke proudly of you and told me that you found that His so hard
Kartik : it's my duty chachu
Manish : kartik when you have free time come to office that's also your office only
Kartik nods
(Note : Goneka's doing multiple business but Kartik did't interested in the business in his childhood itself his ambition is become a IPS officer so he Writes exam for IPS he gets posting for CBI officer Kartik really happy with his work but Manish has little upset with him that he wants to kartik to join thier companies)
Episode freeze