After Kaisi Yeh Yaariyan and Fanaah, Warrior High is third daily show by MTV, and it's yet another promising show coming from the channel.
The story shows journey of students coming from different backgrounds and circumstances to a strict and one of the top schools in country, Warrior High.
Main characters: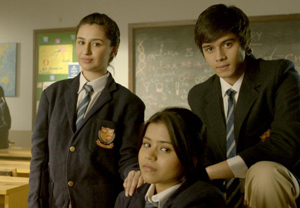 Siyali, Utkarsh, Niti: Raised in an orphanage, they haven't seen the world outside. As their time comes up in the orphanage, they have to plan their future. Siyali, being the smartest and most responsible one, aims to go to Warrior High along with her two close friends where they hope to get all facilities in addition to education. As they have no money to pay high fees, only way to get in the school is by passing scholarship exam. Utkarsh and Niti, without any hope, give the exam for their friend, Siyali. Seeing the tough exam paper, Utkarsh walks out without even writing his name. To secure her friend's future, Siyali writers Utkarsh's name on her exam paper and misses out on scholarship opportunity, while Niti passes the exam with her lucks. On learning about Siyali's sacrifice, Utkarsh refuses to go to Warrior High leaving Siyali in the orphanage. However, Siyali assures him that she will join them next year by giving scholarship exam again. Seeing their close friendship, mother superior of the orphanage lets Siyali go to drop them to the train station.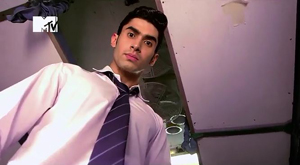 Parth: He's a smart young man, but he suffers because of his anger issues. Living with a step-father who never really cared about him or his mother, life has always been tough on him and he can't take risk of leaving his mother alone. However, his mother makes herself strong and tells him to fulfill his real father's dream of going to Warrior High.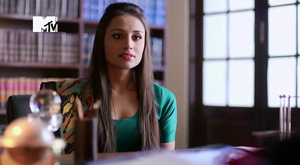 Vibha: A smart young woman who had to leave her studies in mid-way due to family responsibilities. She applies at Warrior High for a teacher's position, but ends up getting teacher-assistant's position due to dropping out from her school.
Siddarth: A funny, charming, cool dude that every girl dies for. He's flirty by his nature and he doesn't need to make much effort to impress the girls.

Dean of Warrior High: She's strict in nature, and she doesn't let anything wrong happen.
Chemistry:
There is definitely promising chemistry between not only the lead couple, but others as well.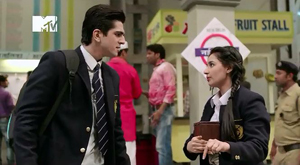 Being opposite of each other and getting no attention from Siyali, Siddarth would definitely want to prove a point. After missing his train and forgetting to give frog to Utkarsh, whom he takes as his mother, Siddarth and Siyali are together trying to reach Warrior High. And in that journey, their arguments have already started as they can't stand each other.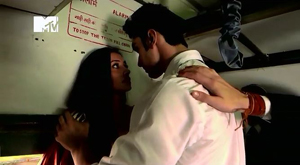 So far, if anyone, beside his mother, can calm angry Parth down, then it's Vibha. Even though, she is shown as his teacher, they might be paired in future (Parth already looks way elder than other students). It will be interesting to see how Vibha changes Parth.
Beside these two pairs, Utkarsh may get paired with a stylish, modern, rich girl, while Niti shall find a handsome boy which she always wished to.
What to expect in future:
As one can guess, Siyali is sure to get admission in Warrior High. However, it will be interesting to see how she gets in. Whether it will be through Vibha's help, Siddharth's help, mere misunderstanding (as she was lucky to find one of the girls' Warrior High's uniform who threw it out because it got dirty), or some other reason.
As there are two classes of students, rich and poor or scholarship and non-scholarship students, there shall surely be heated arguments / insults between the two groups. Few glimpse of it is already shown as students are on their way to Warrior High. And being one of the top schools, there shall be many competitions where students can take revenge on each other.
Overall:
The show may not have any famous faces, but it has started strongly, and it has got good story and chemistry between the main characters. A lot depends on how the drama unfolds at Warrior High under strict dean and school's rules and regulations. However, if you love college-time stories, especially like "Student of the Year" movie, then you will definitely love this show.
Our Rating:
4 out of 5.
Feel free to post your reviews in comments below.
All off-topic comments will be deleted.