Vote for the most depressing marriage twist recently
Most shows nowadays are focusing on marriage tracks. The tracks are changed to get TRP rise. The hero and heroine separation which makes the viewers disappointed, is hit track these days. Listed here are few shows which turned from positive to weeping stories.
Swaragini started by the story of Swara and Ragini, who wanted to unite their parents Shekhar and Sharmishta. Soon, after entry of Laksh… the fate of the sisters changed. While Swara and Laksh loved each other, Ragini crazily fell in love with Laksh. Ragini married him by doing all manipulations and falling down even more. Ragini and Laksh's marriage disappointed the viewers. The show followed Sanskaar and Swara's collaboration to expose Ragini.
Tere Sheher Mein's Amaya Mathur has been depicted as her dad's super girl. Amaya was willing to support her family and save them from upcoming rivalries and problems. She fell weak after knowing Rachita's birth truth of not being Rishi's daughter.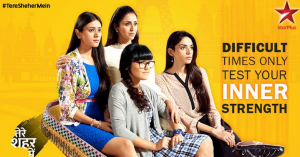 Amaya took a decision to marry Rama to keep her promise to Gajanand. She married Rama and insulted her mother Sneha by her verbally bitter words. Amaya broke Mantu's heart and cheated Rama and her family too. She did the marriage to save Gajanand and Mathurs family respect. This marriage came as shocking thing, which saddened the fans.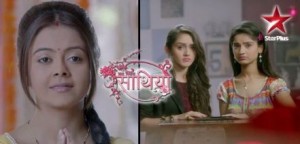 Saath Nibhana Saathiya has two marriages coming up. Vidya and Shravan are getting married followed by Meera and Dharam. Kokila's friend Gaura is taking revenge from Kokila for her brother's death. Gaura has hidden the ashes pot and using her son Dharam as her weapon now. She got Modi girls as her bahus to control Kokila. While Vidya and Shravan's marriage is also done by Gaura's plotting, the worse will be Meera and Dharam's marriage.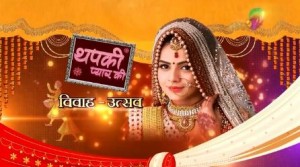 Thapki Pyaar Ki has shown special marriage episodes for many days. The viewers expected Thapki and Dhruv's marriage will happen after many hurdles. But things took a turn when Bihaan took Dhruv's place in mandap and married Thapki. This came as big shock for the show's fans who wanted to see Dhruv and Thapki together. The show turned into a bad track after the marriage.
We would like to know which one do you think is the most saddening marriage twist recently. Let us know in this poll. You can choose two options in the poll and can leave your opinion in comments section below.