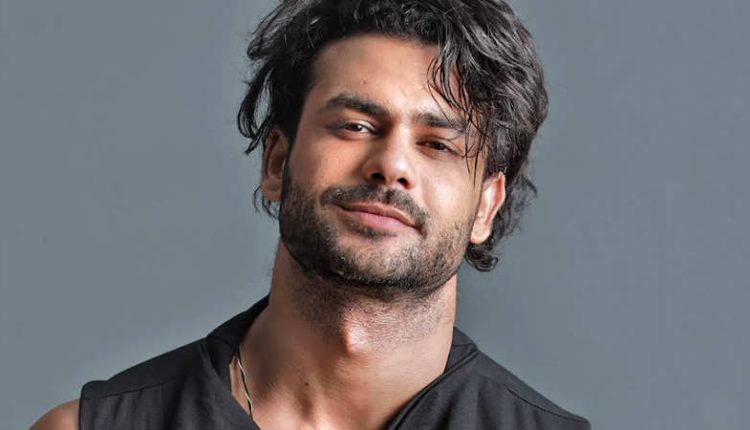 Vishal Aditya Singh talks about how he was BEATEN UP be Madhurima Tuli

Warning: A non-numeric value encountered in /home/ftpusers/tellyu/public_html/wp-content/themes/publisher/includes/func-review-rating.php on line 212

Warning: A non-numeric value encountered in /home/ftpusers/tellyu/public_html/wp-content/themes/publisher/includes/func-review-rating.php on line 213

VOOt's undekha action of Bigg Boss is our favorite. We watch the section just for you and bring to the latest under the wraps happenings of Bigg Boss. It's been four months since the show is running it's course and with every passing day the fights and conversations are getting more intense.
In a conversation with Shehnaaz Gill, Vishal Aditya Singh is trying his best to recover fro the image that has been created for him post his fights with Madhurima Tuli. In a candid conversation with Shehnaaz, Vishal says "Miss karta hu mien usko." To which Shehnaaz replies "Chup reh, game pe concentrate kar." Vishal replies "Haan toh concentrate toh kar raha hu game pe. Tereko kya lagta hai, kahi aur concentrate kar raha hu?" Shehnaaz imitates Vishal saying "Miss kar raha hu." Vishal then goes to say "Nahi karta hu, pehle bhi. Hum baat bhi nahi karte thaiy toh bhi." Shehnaaz then asks "Milega usko?" to which Vishal says "Nahi Pata." Shehnaaz then advises him saying "Mil lena, sorry bhi bol dena."
Vishal then says "Mien hee?" to which Shehnaaz explains to him saying "Bade banneh ki koshish karo hamesha. Kahi na kahi woh expect karti thi." Vishal then says "Ek baar toh milungah usseh." Shehnaaz then mentions to him "Relationship mien ek ko jhukna padta hai, chahe koi bhi ho. Agar tum andhar se hurt ho rahe ho toh nahi hone doh, sorry bol doh." Vishal then says "Relationship ke liye nahi, mien usseh milungah kisi achi chez ke liye." Shehnaaz tells him "Waha juthe mat khaa lena kahi."
Vishal then reveals "Pehli baar mara than a chappal, tujhe bola tha na." Shehaaz then asks Vishal "Bahar bhi aisi karti thi? Bahar toh aur ganda marti hogi tujhe." Vishal nods his head and says "Jab pehli baar chappal maarta tha na, miene nahi bola tha ki usko bhej doh. Mien bola tha ya toh woh yah toh mien. Miene isliye bola tha taaki seekhegi, samjhegi. Paise mil rahe hai, bade platform pe hai. Thoda care karegi iske liye.. lekin theek hain. Bahut moody hai." Shehnaaz then says "Baat moody ki nahi. Usko jo karna hai, karna hee karna hai. Woh nahi dekhti kuch."
What are your views on the same?

Warning: A non-numeric value encountered in /home/ftpusers/tellyu/public_html/wp-content/themes/publisher/includes/func-review-rating.php on line 212

Warning: A non-numeric value encountered in /home/ftpusers/tellyu/public_html/wp-content/themes/publisher/includes/func-review-rating.php on line 213