Colors' Vidya brings a heartwarming tale of an innocent girl Vidya, who gets married to an army man and soon turns into a widow. The story is set in a small village in Uttar Pradesh, where education is still considered a dream. The show puts emphasis on the importance of education system, the power of knowledge and wisdom. Vidya is unfortunately an illiterate girl. She had big dreams to attend school and study. Vidya's dreams get breaking one after another. Still, she stays strong.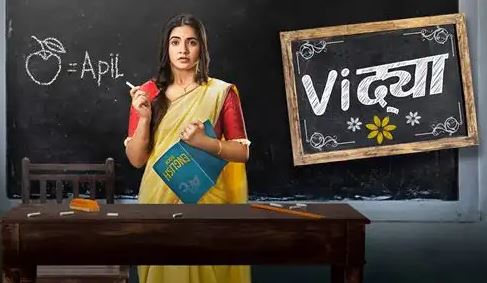 Vidya gets the responsibility of her in-laws family since the day she steps in their house. She doesn't get any happiness post her marriage. She struggles to protect her family from all sorts of odds and problems. Vidya also gets the blames for losing her husband immediately after her marriage. Her parents don't take her responsibility and get rid of her. The show brings Vidya's amazing journey from an uneducated girl to an admired English teacher. She meets Vivek Singh, who falls in love with her. Vidya and Vivek's love story will be seen ahead in the show.
Main Characters: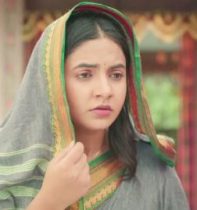 Vidya:
Vidya is a sweet, simple and caring person. She takes full responsibility of her family. She loses her husband Ram Singh at a young age. She never complains about her life. She is not fearless. She gets dominated by family easily. She doesn't take her own decisions. She feels restricted mostly. She believes in adjusting with life. She is a gem at heart. She cares for everyone. She doesn't let anything stop her from being dutiful and righteous. She gets compelled by her in-laws to take up the job of an English language teacher. She doesn't like to lie about her education status. She gets troubled while cheating the kids and their parents, who have much faith on her. Vidya believes in setting things right in every thing she attempts. Vidya turns out victorious in the least expected way.
Cast:
Meera Deosthale as Vidya
Namish Taneja as Vivek Singh
Vaquar Shaikh as Nanku Singh
Sanjay Pandey as Dharma,
Lilliput as Tiwari
Uma Basu
Sudhanshu Sharan
Sanya Dutta
Story So Far: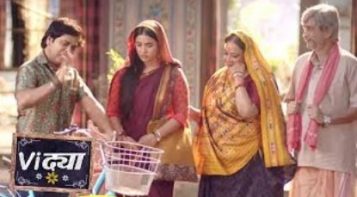 Vidya's tale begins at a temple, where she desperately makes prayers for a secret aim. She doesn't reveal her aim at first. The story goes ahead and her aim gets revealed. She doesn't wish to get any job. She wants to stay with her in-laws and look after them. She feels bound to duties towards them. She learns the mantras recited by the pandit just once. Vidya proves to be a sharp-minded girl. She is a quick learner. Her in-laws are introduced. They are greedy for money. They do regret for losing their son Ram Singh. Ram dies as a martyr serving the country. They regret to spend the compensation amount carelessly.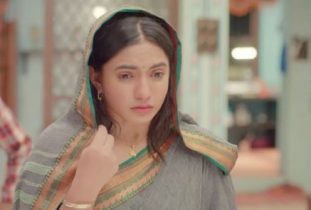 Being left with no option to earn a living, they compel Vidya to take up a good paying job so that their house expenses get covered. Vidya becomes their puppet, having no voice of her own. She gets pressurized when she learns that she has got a job in a school as an English teacher. Vidya refuses to go for the job, when she knows nothing about the subject. She learns that her in-laws have got a fake degree for her by spending lots of money. She now gets burdened by them to recover the money spent. Vidya picks up slow and steady to balance her life's new phase. She finishes the household chores to prepare for the big day. She shows no signs of knowledge. She fears to get caught by the school authorities, who may report to the ministry and get her in-laws arrested for the fraud.
Our Take: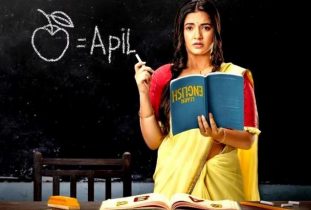 The show brings a hearty tale of the female lead Vidya, who goes against her will to teach the poor kids at the government school. She fights her inner dilemmas and also her guilt for lying about her illiteracy. Vidya's dilemmas are portrayed well by Meera. Meera fits naturally in the character. Her character isn't strong as her earlier one of Chakor in Colors' Udaan. Vidya's character will show a good graph with time. She will be seen turning into a bold, determined and confident person, post her attempt to study along with the school kids. Vidya's dream of fulfilling education will complete while she does her job at the school. Vidya's dual role of teacher and student touches heart.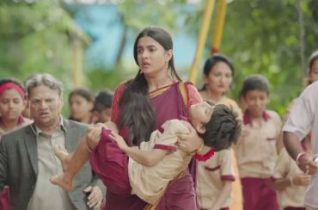 The characters are limited. No overfed characters with useless scenes in between. The story sticks to the plot and goes ahead on the right pace. There are few scenes with prolonged drag that takes much time to change. Nevertheless, the peaceful approach in bringing out the sensitive subject is worth an applaud. The subject defines the difference between knowledge and ignorance, how a person can change lives with wisdom, that comes from practical living. Vidya attains her life's big asset, education, through her hard work, dedication and sincerity. Her character is very affable. Namish Taneja is playing the male lead, Vivek. His entry isn't seen in the first week. The negative entry of Viquar Shaikh adds up good twists. Viquar looks convincing as Nanku Thakur. This show marks his comeback to the small screens. Supporting cast is apt according to the characters. Costumes and locations are very much likely of the village set up. Viewers can expect interesting drama.
Overall: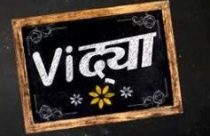 The show is a decent family entertainer with good dose of drama. It will definitely catch up post the entry of Namish Taneja and other relevant cast. The USP of the show is the concept.
Our Rating:
3 out of 5
Feel free to post your reviews in comments below. All off-topic comments will be deleted.